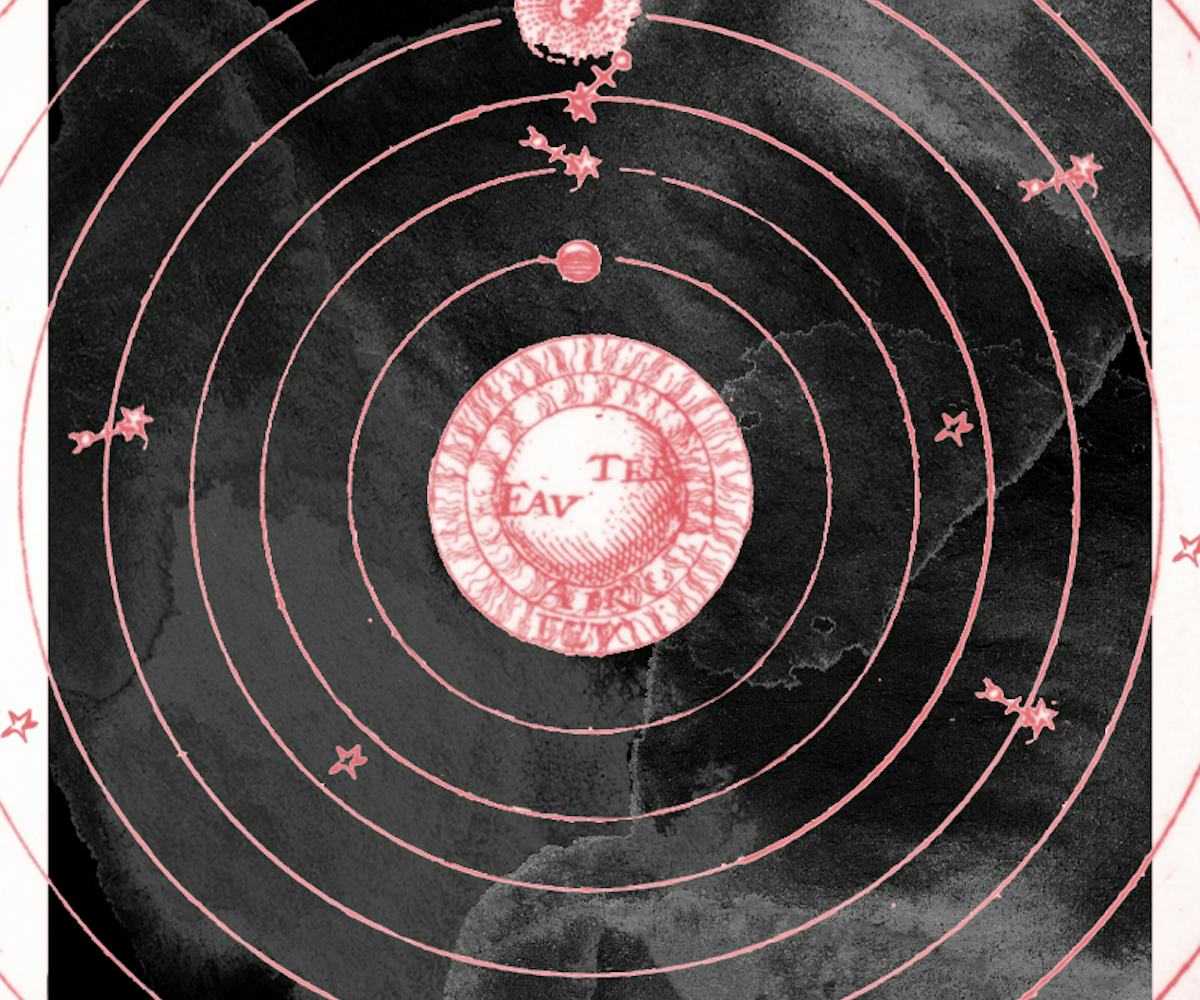 Photo via Getty Images
Why Do We Hate Mercury Retrograde So Much Anyway?
How you can use it to your advantage
Whether you're an astrology-loving goddess or just like to spend some time surfing the Internet, you've probably heard about mercury retrograde. And more than anything, you've probably heard about how horrible, annoying, and downright rude it makes the cosmos. Mercury retrograde can make things like travel, technology, and communication (what mercury rules over) go haywire, but it's also an invitation to slow down and make decisions and plans intentionally.
Making mercury retrograde your bitch isn't really as hard as it seems. The Numinous, an online destination for all things mystical and material, has teamed up with The Standard hotel to host a daylong event in the middle of mercury retrograde. Created by Numinous founder Ruby Warrington, as a way to tune in on the empowering aspect of this cosmic energy, Mercury Rising takes place on May 7 at the Standard Highline in New York and is a day of workshops from the best of the best. Think: cosmic guidance with some real-life advice. 
We asked the experts from this event how you can use mercury retrograde to your advantage and slay, even when the cosmos seem like they're against you.
Ophira Edut, one-half of the AstroTwins of AstroStyle, explains mercury retrograde as a three-week cycle which happens three to four times a year when earth outpaces mercury in its orbit. When mercury goes retrograde, it gives the illusion of spinning backward, causing travel, communication, and technology to go out of control. So, how can we make this testing time a positive experience? "Focus on the prefix  're-' and go back to complete unfinished projects, reunite with old friends and flames, renew commitments and, review everything carefully," says Edut. "Don't start anything new and don't commit to anything without careful review." 
To conquer retrograde, Edut suggests getting ahead of the curve with prevention; make plans around retrograde for best results. Or you could just go for it, loosen up, and do you. Sleep with a bunch of exes, play oldies, have a clothing swap, read and write—get creative and make the old new again to truly tap into retrograde. But, don't forget about your coping mechanisms. Awareness is key, and talking and venting with friends, whether it's IRL or on social media, is another way to kick retrograde in the butt. Couple this with visiting some old self-help books and remembering there are some things you can't change, and you're golden. Don't forget: the lingering period after retrograde is still a "shadow period," aka another couple weeks of cosmic BS, also known as #RetroShade. 
Tuning into your breath is another easy way to have some chill during chaotic cosmic times. Erin Telford, a breathworker, Reiki practitioner, acupuncturist, and coach says to focus on "2/4" breathing when you're feeling stressed or anxious. Simply inhale for two counts and exhale for four counts. Doubling the length of your exhale sends an automatic signal to your nervous system that turns off your fight-or-flight response, allowing you to relax. By tuning into your breath, you're able to feel your feelings, which can be difficult. "It can be uncomfortable to be completely present with yourself and the swirl of energies. The more you can breathe into grounding yourself, the more you have access to your intuition and can meet the intensity with grace," Erin explains. She also emphasizes to go with the flow. Let yourself chill out, go slow, and allow the retrograde energies to help you realign. 
If you're more into physically and tactically working through your energetic crisis, look no further than a deck of tarot cards. Lindsay Mack, a tarot reader and spiritual counselor, explains that "at its heart and soul, tarot is a sacred mirror and map for our highest evolution. When we view and utilize tarot through this lens, it can help us to totally embrace whatever lesson or cycle we are personally or collectively moving through during a retrograde." Mack also stresses the importance of surrendering to the evolution that comes along with retrograde periods. Tarot can help with this surrender, and allow growth. Roll with retrograde and acknowledge miscommunications, resistance, fear, and frustration, and know the value of each. Mack says that to make retrograde your bitch, you need to not let the negative aspects of it get you scared or nervous. Instead, work with them. 
You can try this simple three-card reading for help:
Card one: What is the invitation of this retrograde?
Card two: What am I learning from it? 
Card three: What is this retrograde guiding us through collectively, as a planet? 
Card four: How can I surrender to it gracefully?
Another natural way to align yourself to the energy of mercury retrograde is to align yourself with the energy of the moon. By honoring the cycles of the moon, you're honoring your own natural rhythm of body, mind, and spirit. Deborah Hanekamp, a seeress and medicine woman, says a good intention for the retrograde new moon, which falls on May 6, is "allow, receive, clear." She says, "Often for a new moon intention we focus what we want to call in or manifest, but during a mercury retrograde we have to be super clear on what we are calling in. When we try to manifest in a forceful way, what we receive may not always be in our highest good." As the moons waxes or grows, it's time to revisit and invest time into ongoing projects. Mercury's standstill energy can help you find a new, and yes, calmer perspective that you may have been overlooking all along.
Tune into these energies by going outside and creating an offering to the earth—this can be through a crystal or herbal grid—to acknowledge the expansiveness and sweet surrender that mercury's sending. By following the pulse of the moon and taking the time to honor it, we are able to understand our own intuition and are able to help others do the same. Hanekamp's biggest advice for how to handle retrograde kicking your ass? Simply go outside and "moon gaze" for at least seven minutes. Yes, it's really that easy.
Whether you're breathing, reading tarot, or staring at the moon, remember that mercury retrograde is what you make of it. Slow down, pay attention to the signs, and don't resist. Listen to your intuition and make sure to take the time to take care of yourself. And, don't forget: Mercury Rising is at The Standard High Line on May 7. You can find tickets here.