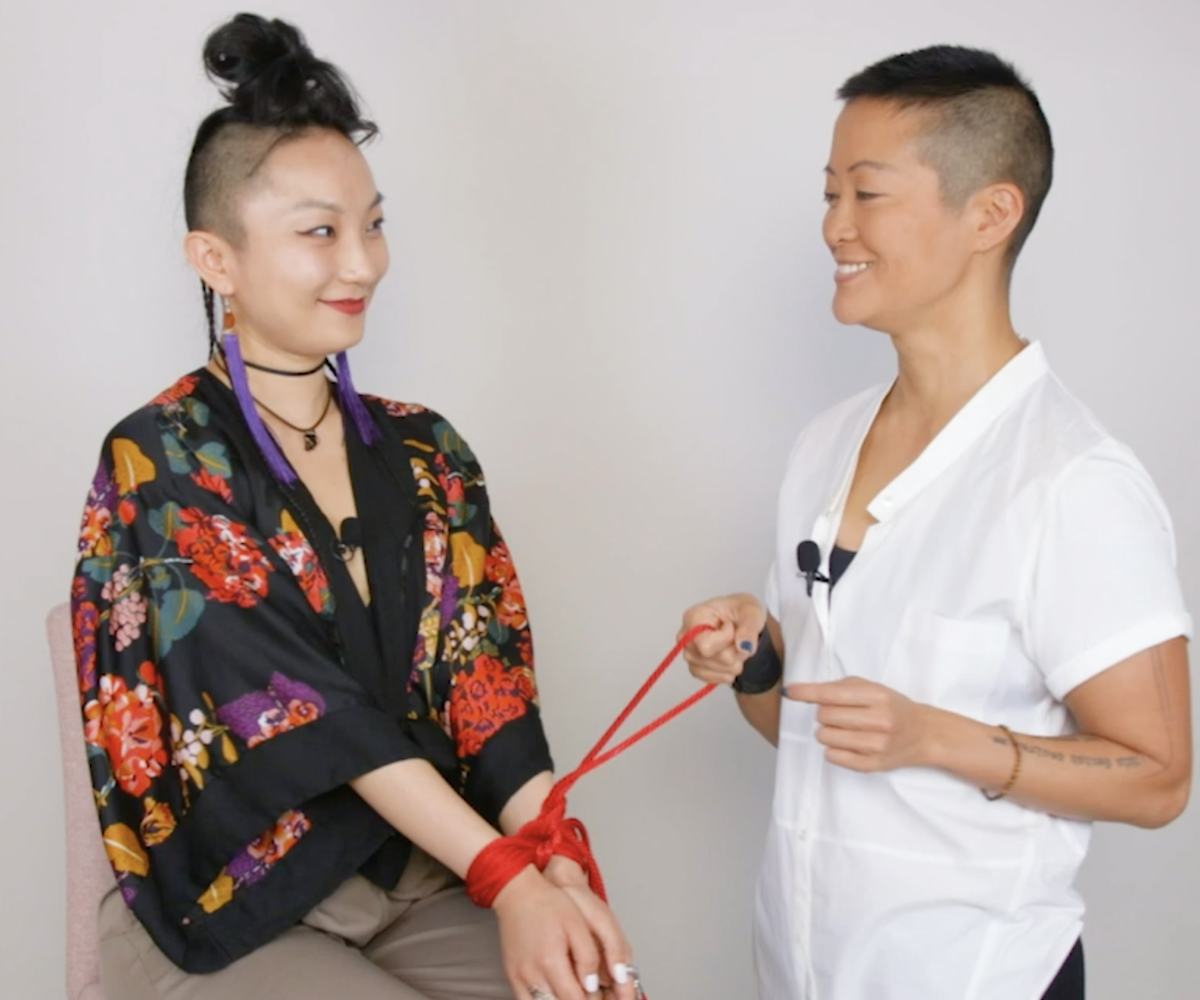 A Video Guide To Tying Bondage Ropes
Courtesy of BDSM educator Yin Q
Have you ever wanted to try your hand at BDSM but don't know how or where to start? Let Yin Q show you the way.
Yin, who has been a BDSM educator for over 20 years, recently paid a visit to our office with actress Poppy Liu, who plays Mistress Yin in their new web series Mercy Mistress, to show us a safe and simple way to tie bondage ropes. 
They also discussed the importance of practicing BDSM with a partner with whom you feel comfortable talking about... everything. "Some things you might want to negotiate and talk about are emotional and physical injuries," says Yin. "Emotional conditions, triggers that may happen when exploring different kinds of BDSM." 
"Even if you don't know what some of your boundaries are, that's okay," adds Liu. 'That's why it's important to have clear communication with the person you're playing with."
Be sure to catch screenings of Mercy Mistress, here, and learn how expertly tie a two-column knot in the video.
Credits:
Producer: Maura Gaughan
Camera: Charlotte Prager and Dani Okon
Editor: Dani Okon