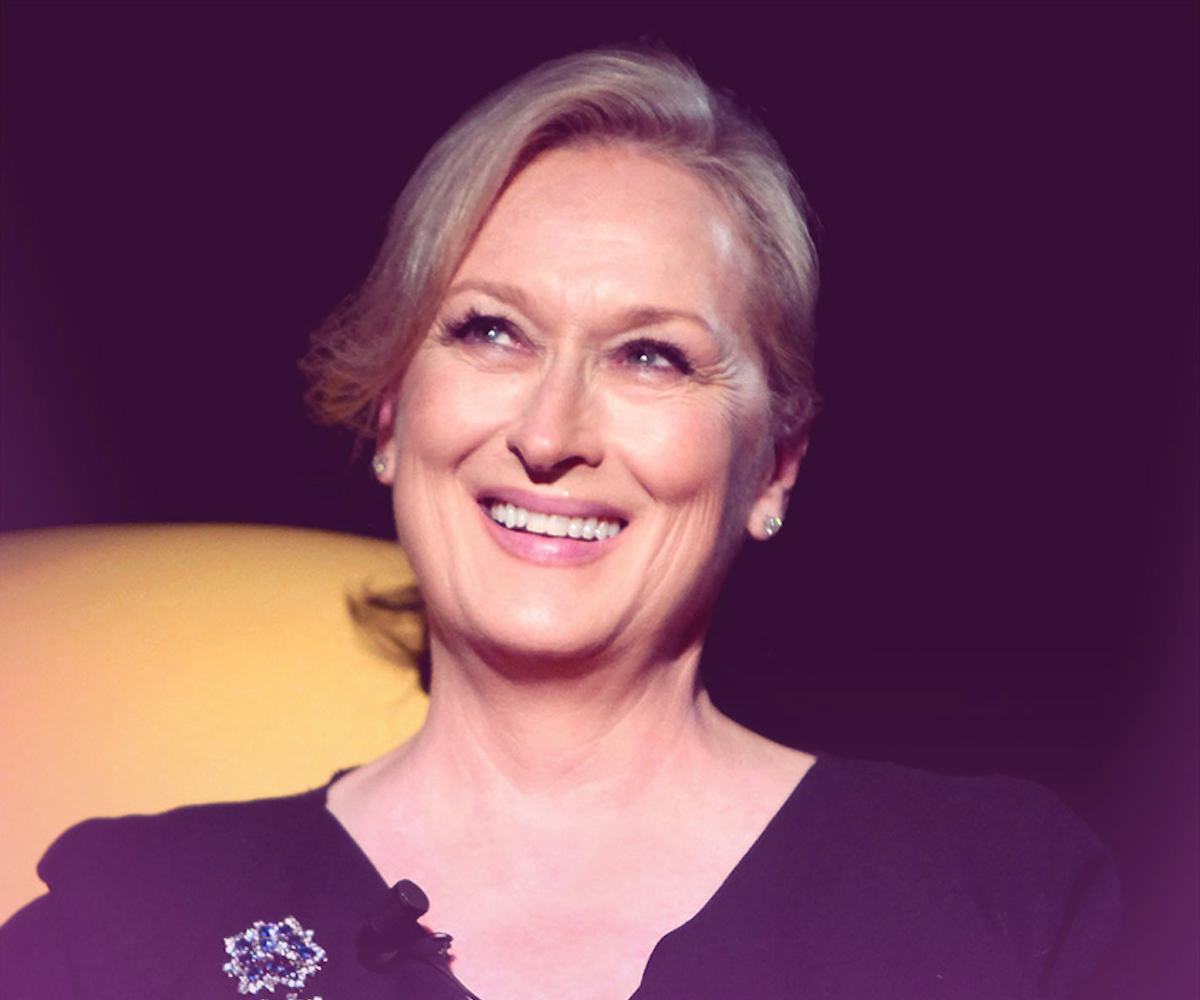 Photo by Elisabetta Villa/Getty Images
meryl streep is bringing back the equal rights amendment
because she's a modern-day superhero
It's a well-known fact that when Meryl Streep isn't too busy winning Oscars or starring as a British suffragette, she's casually spending her time making the world a better place for women. Case in point: Her recent efforts to bring back the Equal Rights Amendment, which, if ratified, would outlaw discrimination against females.
The amendment passed Congress in 1972, but wasn't backed by enough states to become constitutional. Ms. Streep is no longer having it, however. "I am writing to ask you to stand up for equality—for your mother, your daughter, your sister, your wife, or yourself—by actively supporting the Equal Rights Amendment," she wrote in a personally signed letter to each of the 535 members of Congress. "The ERA is not just a women's rights issue. It will have a meaningful benefit for the whole human family."
And Streep isn't the only big name backing the campaign. Joining her are former President Jimmy Carter, Jane Fonda, Lily Tomlin, Rashida Jones, and Gloria Steinem. If they can convince enough states to ratify the amendment, it will read like this: "Equality of rights under the law shall not be denied or abridged by the United States or by any State on account of sex." It's a game-changing—and necessary—advancement in the fight women's rights, so it's time for the members of Congress to get on board.
(Via Elle)