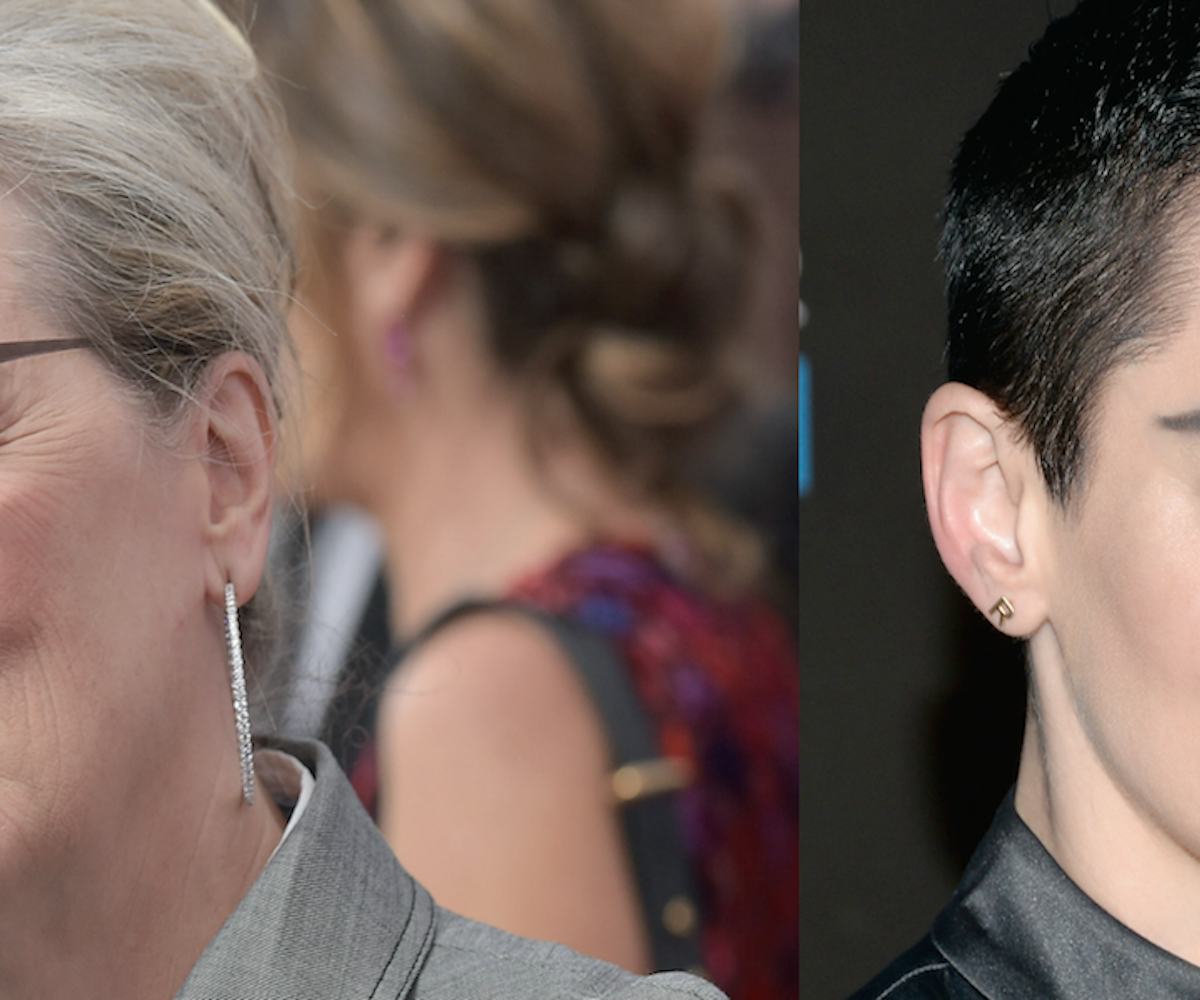 Photos: Meryl Streep by MANDEL NGAN / Getty Images; Rose McGowan by Michael Tullberg / Getty Images
Meryl Streep Responds To Rose McGowan: "I Wasn't Deliberately Silent"
"I don't tacitly approve of rape. I didn't know."
Actress, director, activist, and artist Rose McGowan has been one of the most vocal critics of Harvey Weinstein in the fallout of the massive New York Times exposé on his decades-long pattern of sexual abuse. On Saturday, McGowan issued a tweet calling out actresses, including Meryl Streep—who are wearing black to the Golden Globes in protest of the sexual assault happening in the industry—for being silent or slow to criticize the disgraced producer for his predatory behavior.
"Actresses, like Meryl Streep, who happily worked for The Pig Monster, are wearing black @goldenglobes in a silent protest. YOUR SILENCE is THE problem. You'll accept a fake award breathlessly & affect no real chance. I despise your hypocrisy. Maybe you should all wear Marchesa," wrote McGowan in a since-deleted social media post. 
Now, Streep has offered a response to McGowan, claiming the extent to which she was aware of the problem was very limited. Issued through her publicist, Leslee Dart, the response has been published on The Huffington Post: 
It hurt to be attacked by Rose McGowan in banner headlines this weekend, but I want to let her know I did not know about Weinstein's crimes, not in the 90s when he attacked her, or through subsequent decades when he proceeded to attack others.
I wasn't deliberately silent. I didn't know. I don't tacitly approve of rape. I didn't know.  I don't like young women being assaulted. I didn't know this was happening.
Streep's response also noted the ways through which Weinstein prevented others in Hollywood from learning the truth about his actions:
Apparently he hired ex Mossad operators to protect this information from becoming public. Rose and the scores of other victims of these powerful, moneyed, ruthless men face an adversary for whom Winning, at any and all costs, is the only acceptable outcome. 
The statement concludes with:
I am truly sorry she sees me as an adversary, because we are both, together with all the women in our business, standing in defiance of the same implacable foe: a status quo that wants so badly to return to the bad old days, the old ways where women were used, abused and refused entry into the decision-making, top levels of the industry. That's where the cover-ups convene. Those rooms must be disinfected, and integrated, before anything even begins to change.
Streep's reply highlights the complexities of the situation and is a reminder that it is possible to have remained ignorant of the of the misconduct, especially considering the great lengths which Weinstein took to keep things hidden. Her call for unity against abuse is similarly noteworthy.
Streep says she attempted to reach out to McGowan in a less public forum but received no reply. Responding to that claim, McGowan has simply tweeted a laughing emoji:
Read Streep's full response over here.