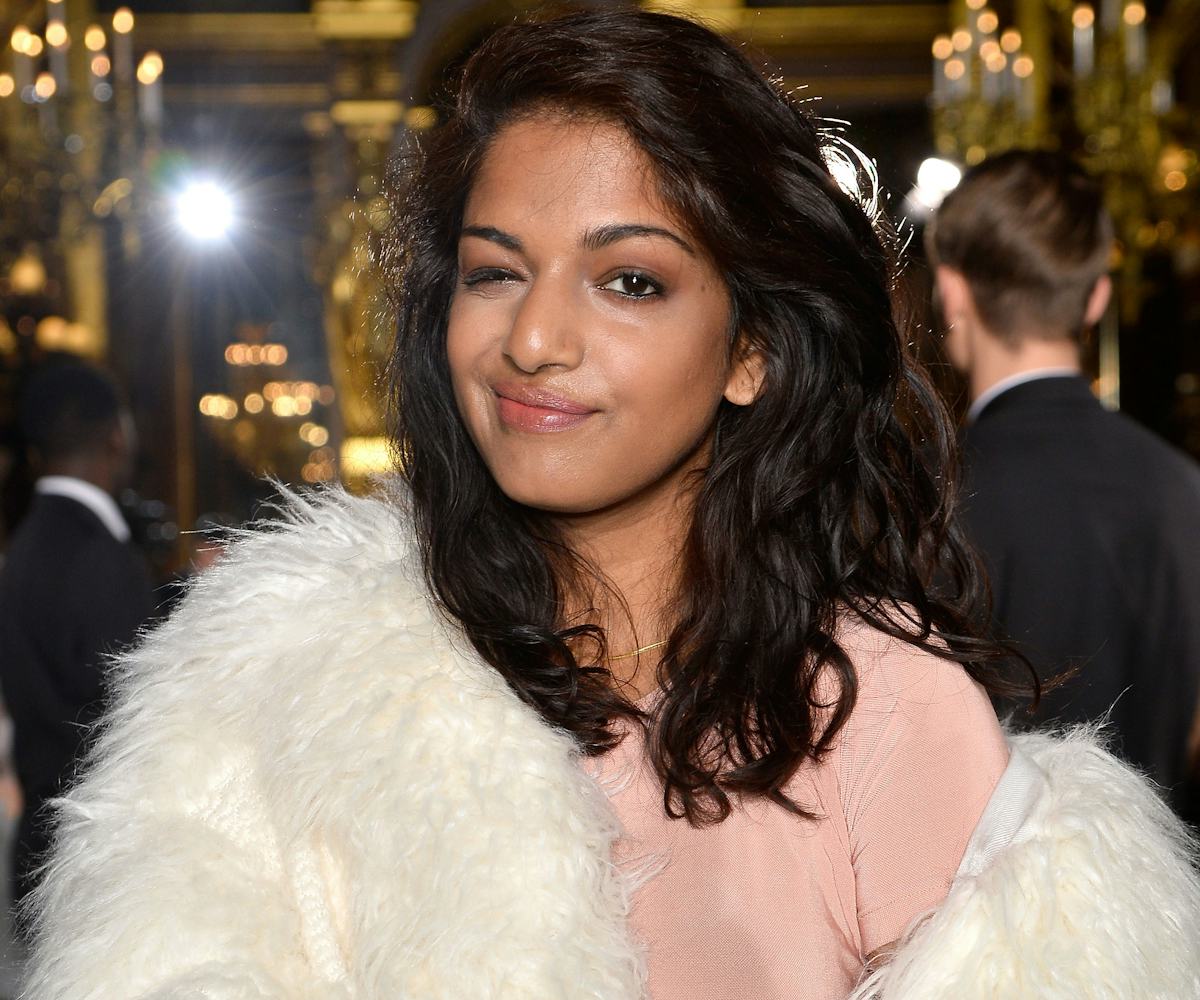 Photo by Pascal Le Segretain/Getty Images.
M.I.A.'s "Borders" Video Causes Controversy on the Field
team paris saint-germain is not pleased
M.I.A. is currently receiving heavy backlash from the Paris Saint-Germain soccer team for defacing their jersey in her music video for "Borders." This morning, M.I.A. informed her followers that she received a letter from the soccer club expressing their utter discontent. The letter states the following: "We simply do not understand why we are associated, through our logo and the official jersey of one of our team's members, to such denunciation." From there, PSG explained how the team's reputation has been tarnished and then formally requested that the video be removed and that the team be compensated for damages.
Obviously, M.I.A. does not plan on cooperating with PSG's demands despite being threatened with legal consequences and has started a social media crusade. Even though she changed the team's logo from "Fly Emirates" to "Fly Pirates," M.I.A. argued that she wore the jersey to show support following the Paris Attacks in November. For the most part, the public seems to be siding with the singer on this one. I mean, the goal was to send a powerful message about the refugee crisis, not promote a soccer team. She even pointed out how hypocritical this is when there are players on the team that are second generation immigrants. (Can I get a "What's up with that?")
Alas, this is just another notch for M.I.A. to add in the saga that is her love/hate relationship with sports. We salute M.I.A. for continuing to take a stand against censorship. Read the entire debacle below.