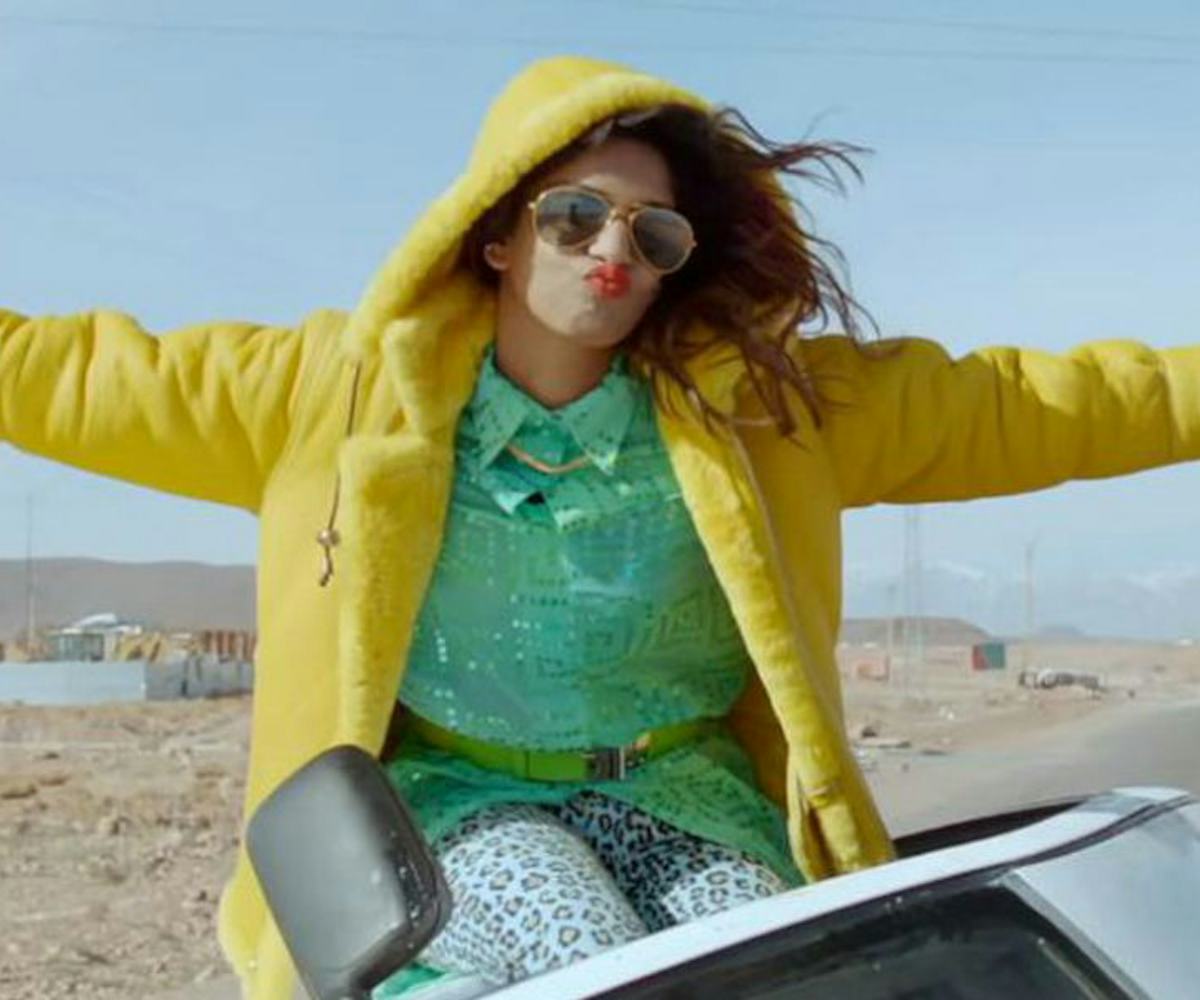 Photo Via YouTube.
M.I.A.'s Documentary Will Show Her Rise From Refugee To Global Pop Star
The first trailer is finally here
The first trailer for the long-awaited M.I.A. documentary has finally dropped.
The film, titled MATANGI/ MAYA/ M.I.A., will follow the artist's rise from a young refugee to an international pop star. It will touch on timely topics like immigration (her family immigrated to the U.K. from Sri Lanka to escape the Civil War), and how her experiences have helped shape her identity. "The worse thing they can do to you is to make you irrelevant," M.I.A. says in the trailer. "You've got access to a microphone, please use it to say something." The film features self-filmed footage and personal webcam videos with her ex, Diplo. 
The singer has been a controversial figure since first coming on the scene. She got heat in 2016 for criticizing Beyoncé and the Black Lives Matter movement and has been pretty, well, MIA since. Hopefully, this project gives us a better understanding of M.I.A. the person, activist, and artist. 
The film first debuted at Sundance, where it won the World Cinema Documentary Special Jury Award. It will be released in the U.S. on September 28.