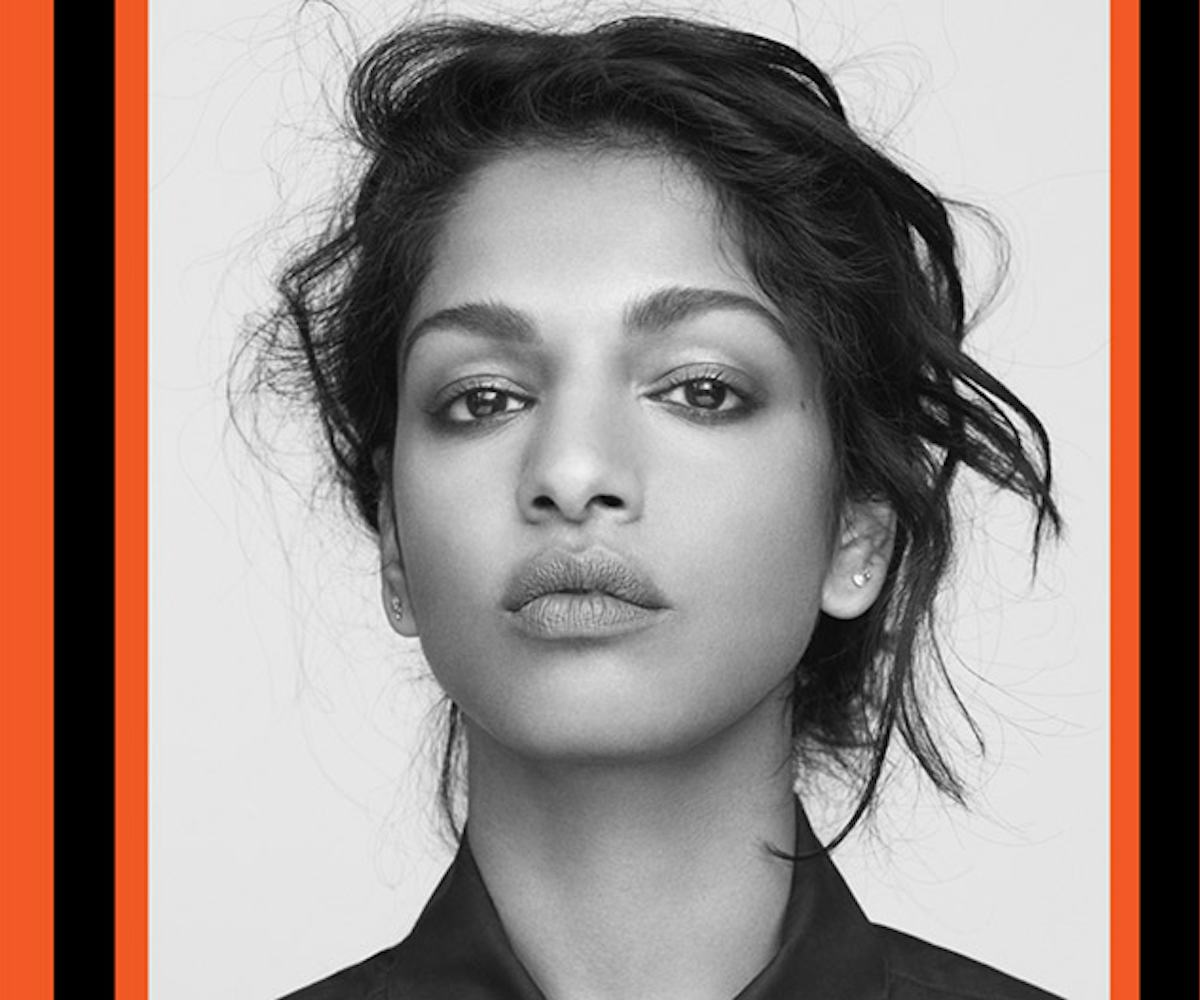 Photo courtesy of Roc Nation
M.I.A. Calls Out The VMAs For "Borders" Snub
"Racism, sexism, classism, elitism"
It's a well-known fact: The MTV Video Music Awards nominations are never announced without controversy. This year, M.I.A. is taking the award ceremony to task over not nominating her 2015 video "Borders." 
In a series of tweets, M.I.A. calls the VMAs out for "racism, sexism, classism, [and] elitism." She says because her video represented people living outside of the United States, the snub is "a perfect example of 'allowed' voice [vs.] excluded voices." She adds that she's not "here for ego or accolades," and alleges there is a double standard within the ceremony and its nominations, saying "know before you tell other [world emoji] artists they have the same platform as major US artists coz they don't."
"Borders" was inspired by the current refugee crisis. As a refugee herself, M.I.A. says she has become a "poster child" for using her art to give back and shed light on the crisis. In an early 2016 interview with Al Jazeera, M.I.A. talked about the reaction to the video, saying "it's been extreme, [as with] most of my work. It has weeded out a lot of hate."
The self-directed video is polarizing but impactful and calls the viewer to face the crisis with compassion. M.I.A.'s frustration over her VMAs snub is valid, if only because the video itself features stunning behind-the-scenes work and direction in addition to a VMA-worthy message. Had the VMAs not gotten rid of the Video Music Award for Best Video with a Social Message, "Borders" would most certainly have deserved a nod there. MTV, what's up with that?