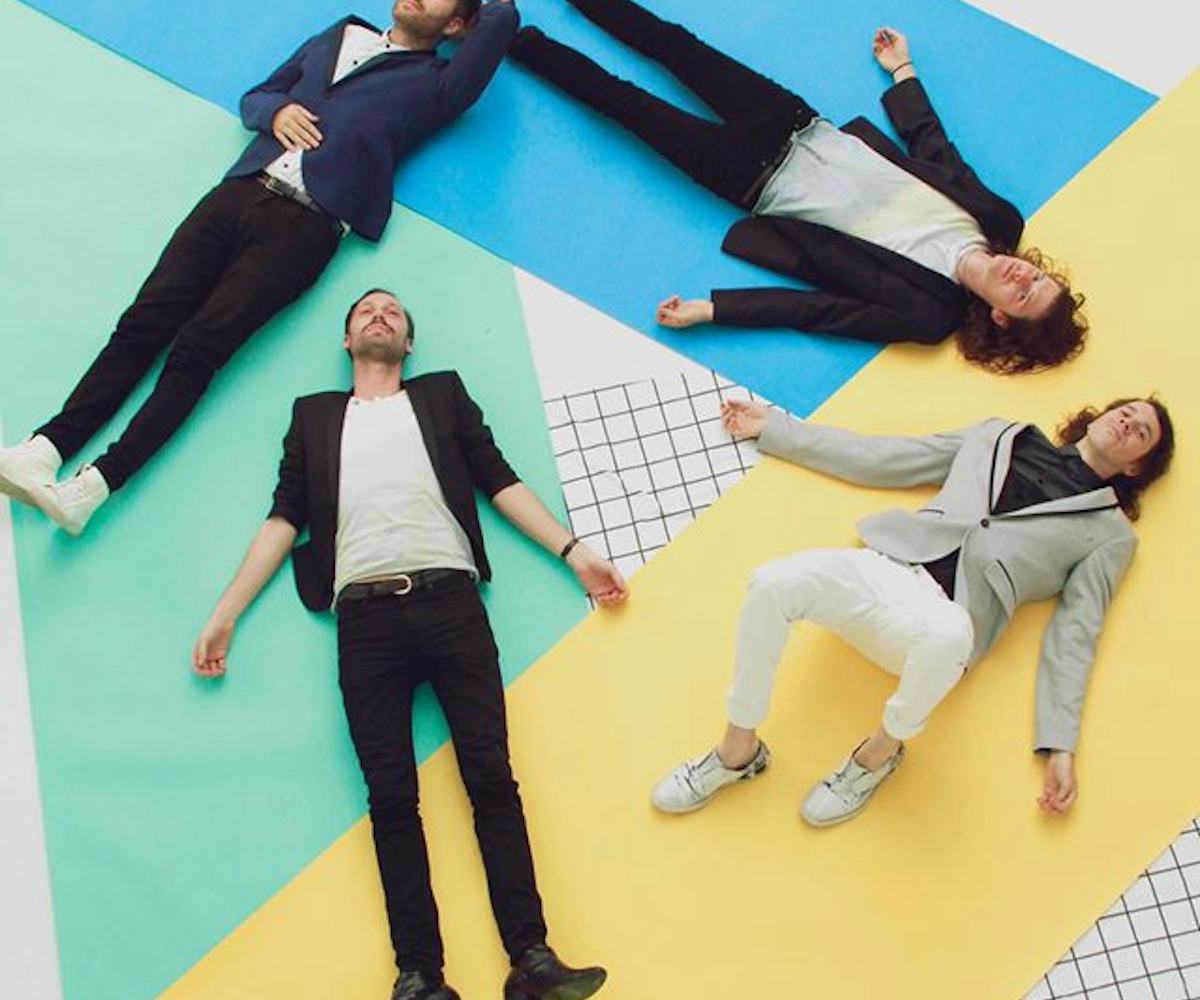 photo by miami horror
this is what miami horror listens to
aka your new favorite playlist.
If there's anyone that can get us into that sun-dazed, summertime-and-the-living's-easy mindset, it's Miami Horror. That's why we've been replaying the Australian four-piece's debut LP, 2010's Illumination, and their new track "Set It Free" over and over again this fall, patiently waiting for their new album.
Luckily for us, the band has given us some more tunes to jam out to, in the form of an awesome new Songza playlist. The band hand-picked each retro-inspired track and artist to "tranport you to a hazy daydream with sustained mellow, creative vibes." We caught up with the band, currently on their Australian tour, to find out all the details (and score an exclusive first listen).
Your new Songza playlist is titled "Miami Horror's Hazy Daydream." What's the most insane daydream you guys have ever had?
To be honest I'm not sure if I can even remember one daydream! We haven't had the chance!
What kind of feel were you going for with this playlist?
It showcases a lot of what we've been listening to and sounds we have been enjoying over the last year.
How did you choose what songs and artists to include?
Anything that stimulated our creativity in any way. Whether it be from one sound, a chord progression, style, lyrics etc.
You guys are really into album art. If you had to create a cover for this playlist, what would it be?
A Pink background with yellow red and sky blue freehand shapes.
What dance moves should we break out when jamming out to this mix?
Freestyle.
What are you currently working on?
Album is finished! So we're working on a few interesting collaborations at the moment.