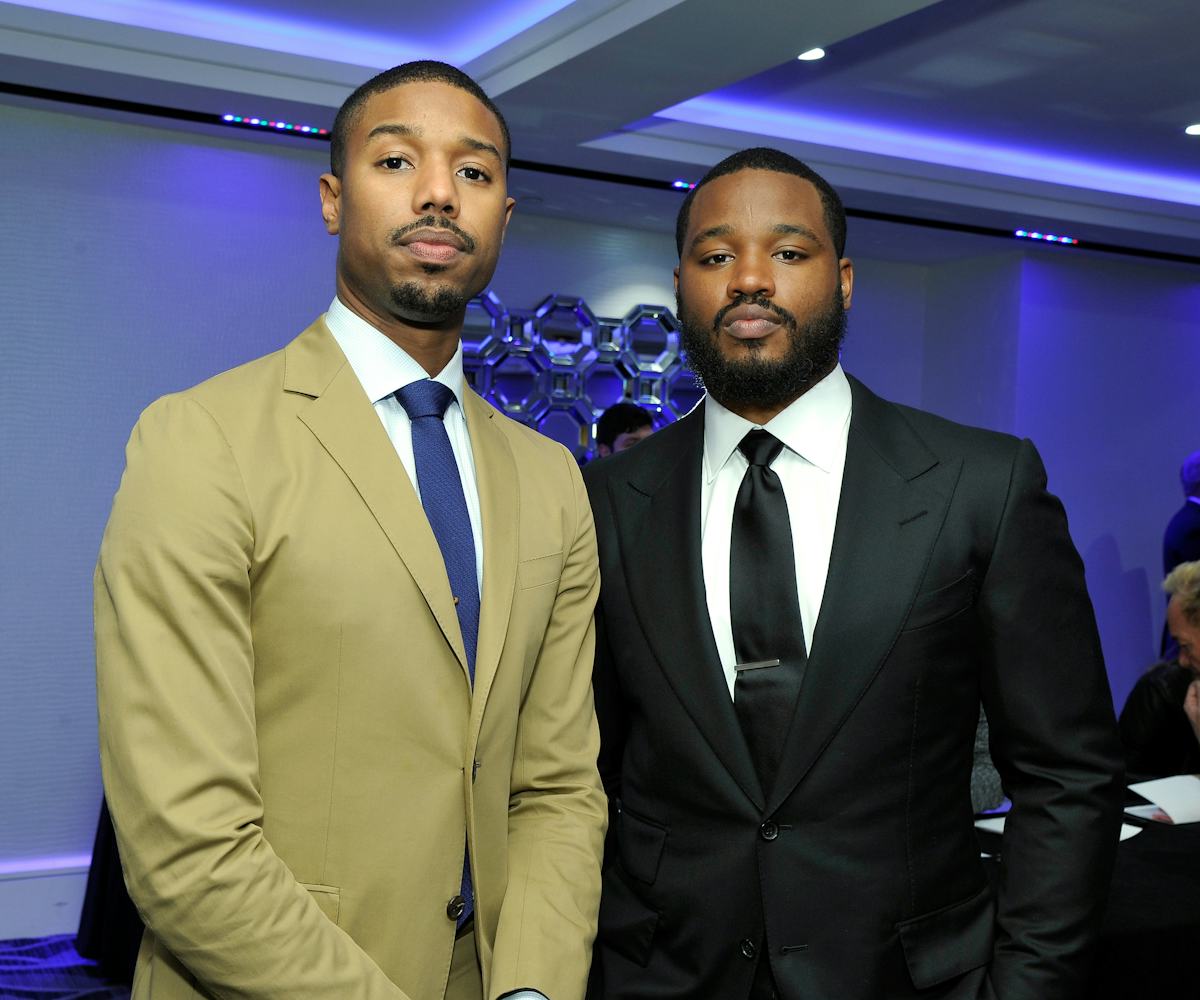 Photo by John Sciulli / Getty Images
Michael B. Jordan And Ryan Coogler Can't Stop Making Movies Together
Their latest will be based off a script by Ta-Nehisi Coates
Michael B. Jordan and Ryan Coogler are fast becoming their generation's De Niro and Scorsese. The budding movie star and rising director, who found each other making the bracing drama Fruitvale Station, are reteaming once again for a prestige project named Wrong Answer. According to Variety, the drama will be based on a 2014 story in the New Yorker by Rachel Aviv, about a cheating scandal that rocked the Atlanta public school system back in 2006. 
Basically, a group of teachers and principals in the Atlanta Public Schools district banded together to alter their students' test answers, to avoid their schools closing down under the No Child Left Behind Act, which penalized schools with poor test scores. Jordan would play math teacher and coach Damany Lewis, who taught underprivileged kids and, along with 10 other teachers, was convicted of racketeering. 
Coogler and Jordan previously connected on Creed, reinvigorating the Rocky franchise and the boxing genre in the process, and are currently working on Marvel's Black Panther, which, according to early reports, will be unlike any superhero movie we've ever seen. We believe it. These two are bursting with talent and ambition, and when they get together, magic happens. Oh, and did we mention that the script for Wrong Answer is being written by Pulitzer Prize-winner Ta-Nehisi Coates? Get excited.