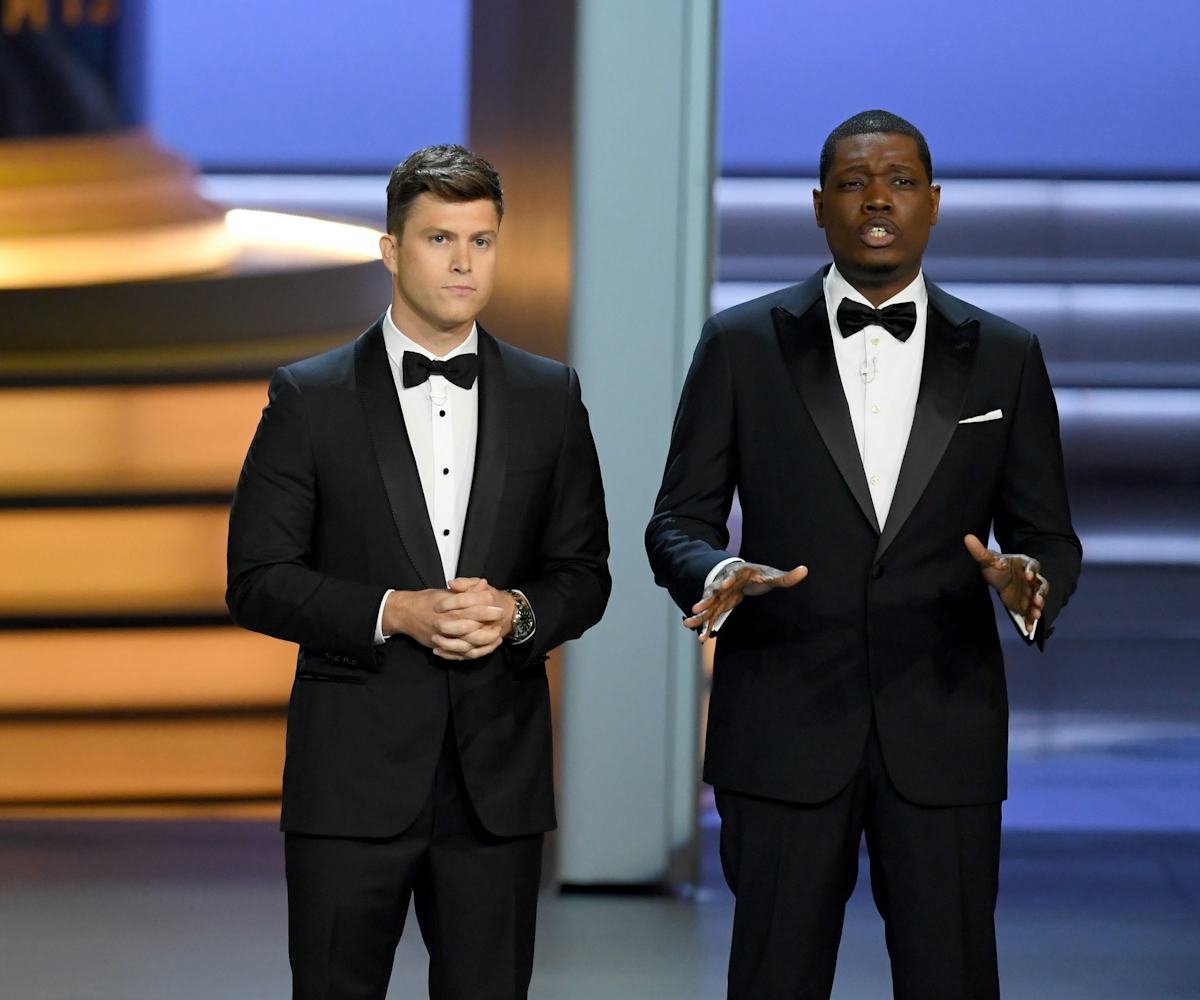 Photo by Kevin Winter/Getty Images
The Internet Wants Literally Anyone Else To Be Hosting The Emmys
"Wow why do we have men host anything"
When Colin Jost and Michael Che were announced as the hosts for the 70th Primetime Emmy Awards, no one was very thrilled—especially after Michael Che gave his terrible opinion on Louis C.K.'s potential comeback. After the Emmys cold open, which featured multitudes of diverse and iconic actors and actresses, the duo seemed unbelievably lacking. And the Internet is ready to replace them with...just about anyone.
Twitter came in with some suggestions that someone from the cold open, like Kate McKinnon, RuPaul, and/or Kenan Thompson should just step in and replace the two men. Really, any of the celebs from the opening number would do a better job.
Actually, seems like the same realization that everyone in that opening number would do better than the hosts we're actually stuck with.
Che and Jost are notoriously bad at taking criticism, so hopefully they don't see that everyone online wanted to replace them the moment they opened their mouths. 
Since the Internet has been complaining about the hosts since they were announced, we're not surprised that all the viewers are ready to replace Che and Jost with anyone else who makes an appearance on screen.