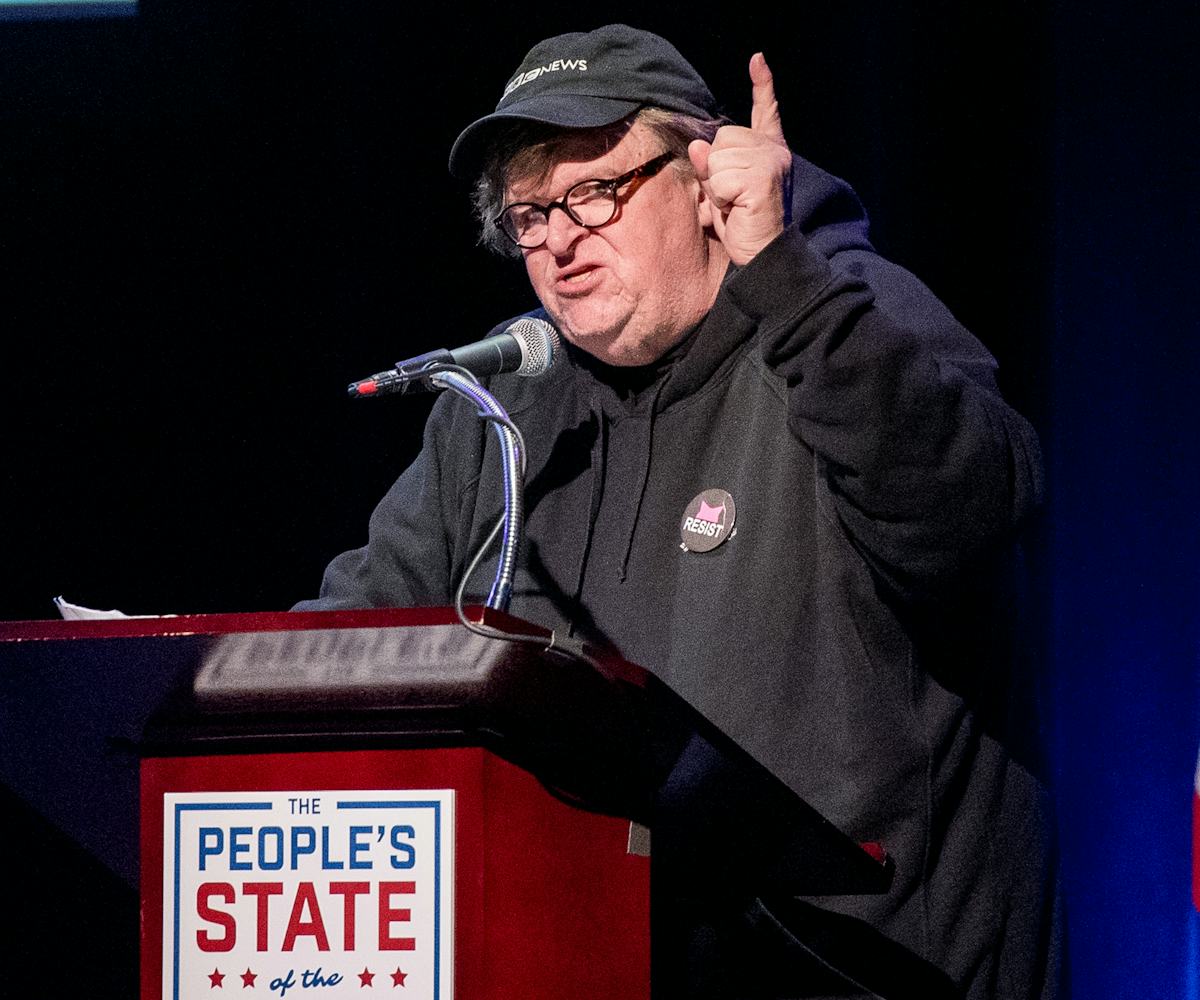 Photo by Roy Rochlin/Getty Images
Michael Moore Blames Gwen Stefani For Trump's Presidency
In a new feature with The Hollywood Reporter, documentary filmmaker Michael Moore has shared a very, erm, original theory on why Donald Trump first started taking the idea of running for president seriously. The catalyst, Moore claims, was... Gwen Stefani. Yes, that Gwen Stefani, punk princess of No Doubt turned doting girlfriend to conservative country singer Blake Shelton. 
Moore's theory isn't super deep—apparently, while The Apprentice and The Voice were both being aired by NBC, Stefani's performance fees were higher than Trump's. The obvious solution to this type of financial disrespect was, in Trump's eyes, to run for president. Then no one would be able to ignore him, and the balance of the world would be restored—women should never make more than men, after all. 
Here's the theory all laid out:
Moore posits that when Trump realized Stefani's performance fees as a coach on The Voice were larger than his own on The Apprentice, he staged his now-infamous Trump Tower campaign announcement to prove his popularity to NBC, which aired both shows. Says Moore, "He'd been talking about running for president since 1988, but he didn't really want to be president. There's no penthouse in the White House. And he doesn't want to live in a black city. He was trying to pit NBC against another network, but it just went off the rails." After Trump's accusation that Mexico was sending rapists across the border, NBC cut ties with him. But Trump, suddenly finding himself cheered on by massive crowds and an indulgent media, figured why not make a serious run for the highest office in the land?
Moore is set to explore his Trump theories further in upcoming documentary Fahrenheit 11/9, which will debut at the Toronto Film Festival today, with a theatrical release on September 21.