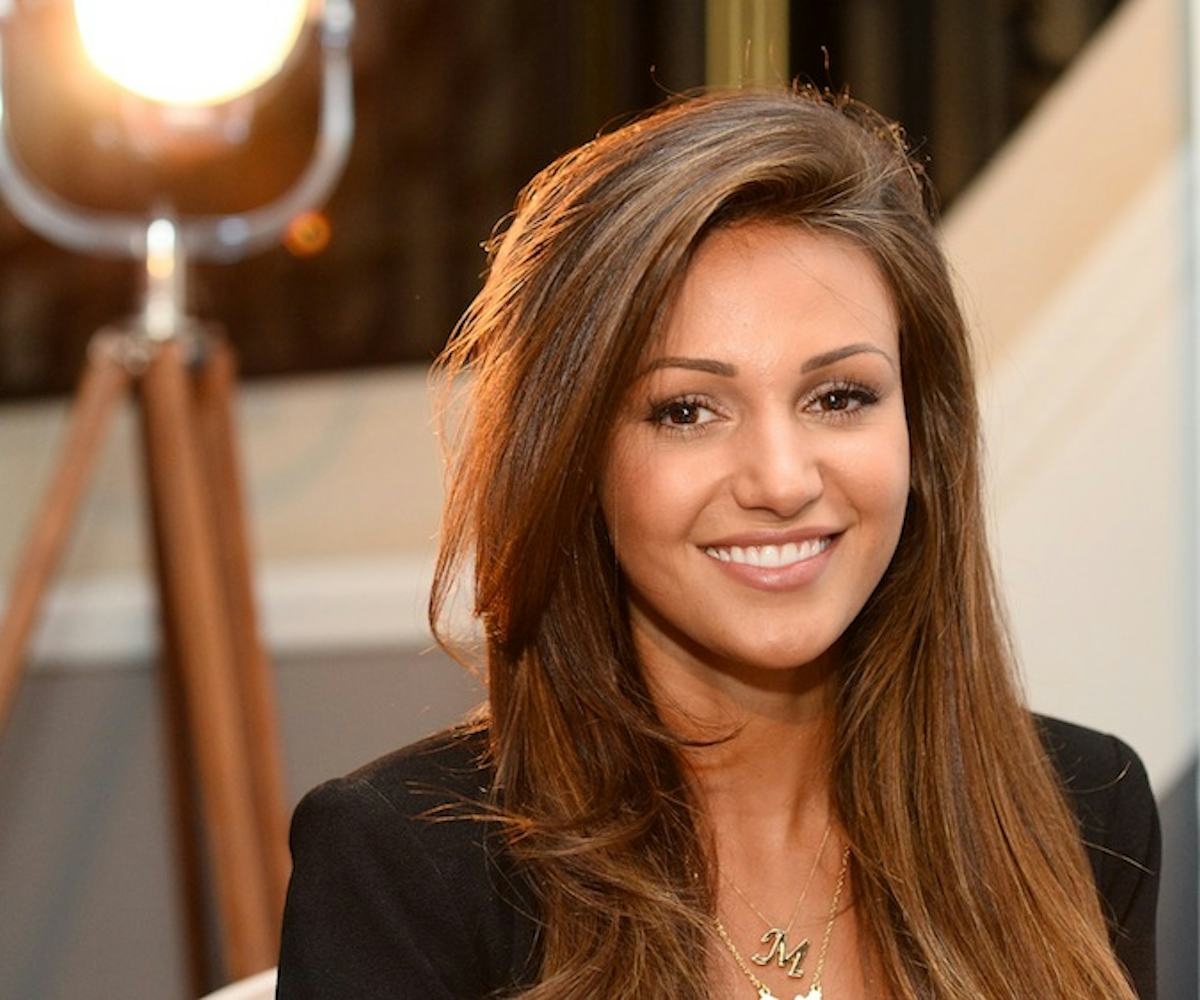 the insider: michelle keegan
the english actress fills us in on her new clothing line.
If you live in England (or if you're a fan of the hit soap, Coronation Street, then chances are you know Michelle Keegan. The actress has already gained a following for her role as Tina on the series, and now she's dipping into the fashion world.  As her debut collection for the UK high-street fashion house Lipsy launches in stores today, we got a chance to talk with the 27-year-old about how the line was born, fashion icons, and advice for breaking into the business. 
When was the collaboration between yourself and Lipsy born?
Basically, I've always been a Lipsy type of girl and I've always worn Lipsy outfits. But while being at Coronation Street (British soap opera) it's very limited at what you can and cannot do. So when I was leaving it Lipsy approached me and asked if this is something I would be interested in doing. And I've always been interested in fashion and it just happened from there really. 
What are your inspirations behind the collection?
I have put together a collage of my favourite items over the years and it all clicked. Certain colour palette, not too many patterns, quite minimalistic – those were my favourite looks. So we decided to incorporate that into the collection.
What is your favourite piece from the collection?
I do like the suit, because it's very versatile, and it's day or night. And I also like the white two piece. It's too many, I like them all.
Who is the "Michelle Keegan for Lipsy" girl?
I would say, a girl that can be quite casual, who likes to wear something different on a night out. She is very feminine and likes a quite tailored look.
Who do you look up to in the fashion industry?
I have to say it's Victoria Beckham. I think she is the fashion Queen. Even during the day she looks so slick, so chic. She could wear anything and look unbelievable.
Are there any tips or suggestions you have for girls who aspire to work in fashion and maybe one day have their own clothing line?
I think you have to be passionate about what you are designing. I think if it's something you won't wear or you can't envision yourself wearing it, you won't be passionate about it. Being passionate is what helped me. I think if I was designing things I wouldn't wear, I wouldn't know where to start and the collection would be all over the place. But I think because I approached it from the passionate angle - it worked.