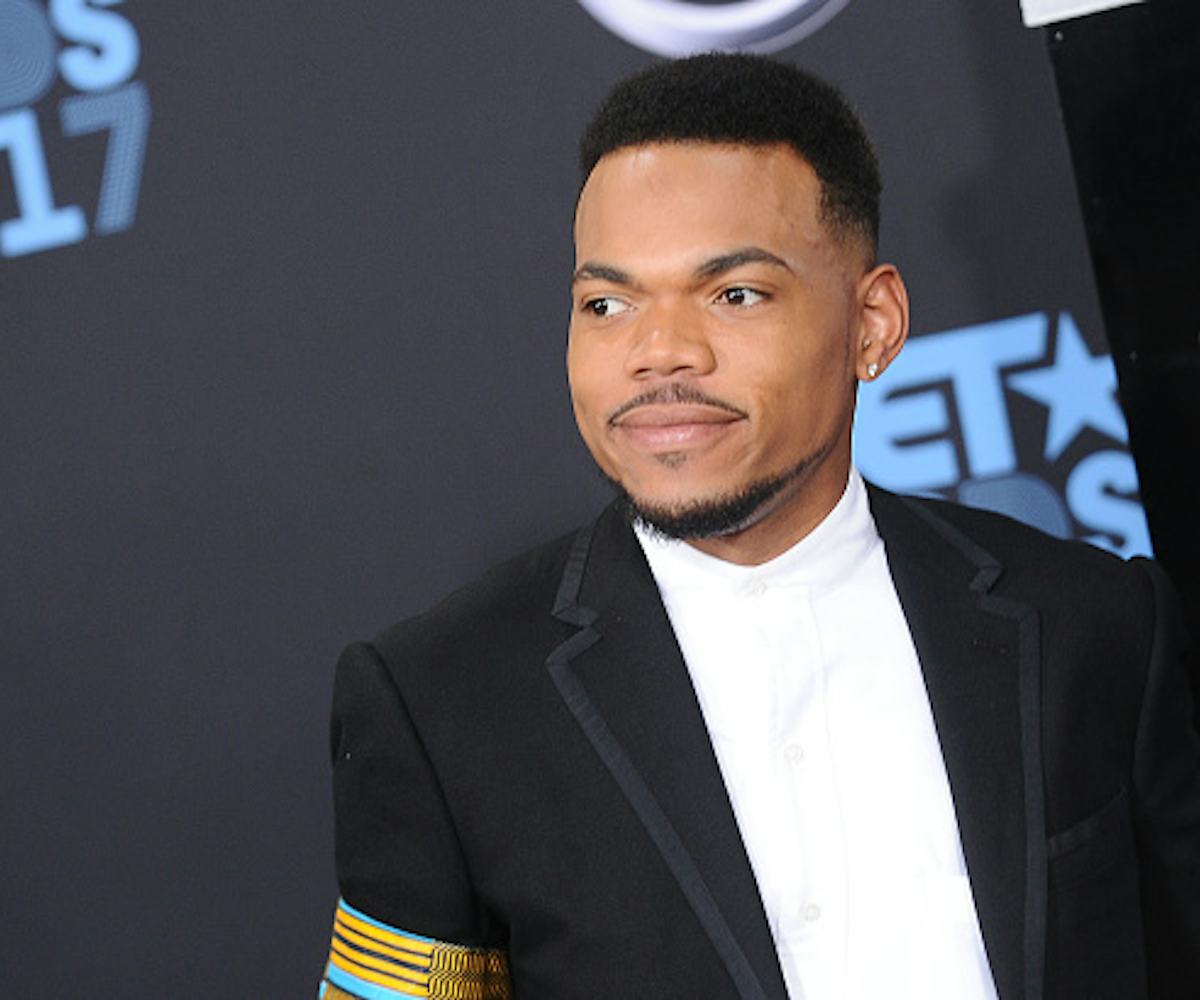 Photo by Jason LaVeris/FilmMagic
You Will Want To Hear Michelle Obama Introducing Chance The Rapper's BET Humanitarian Award Speech
"You are an outstanding role model"
Last night during the 2017 BET Awards, Chance the Rapper accepted the Humanitarian of the Year award. But before he could, Michelle Obama had a few words for him. The former First Lady praised Chance for "standing up, speaking out, and doing the work to get kids in our community the education they deserve."
Not only does Chance make amazing music, Obama went on to say, but he's "been taking that big, bright spotlight that follows him around, and he's shining it on young people in our hometown of Chicago." Michelle and Barack have known Chance since he was a "wee little baby rapper," she explained. "With these passionate efforts," Obama said, "Chance is showing our young people that they matter, that they have something inside of them that is worthy of being expressed, and they have so much to contribute to our communities. You are an outstanding role model and inspirational to all of us who care about our next generation." 
Back in March, Chance donated $1 million to Chicago public schools after meeting with Illinois Governor Bruce Rauner to discuss education reform. Earlier this month, Chance announced he's offering an audio mastering class to kids in the city. 
The 24-year-old rapper opened his acceptance speech by saying it felt a little early to get something like this, but that "my God doesn't make mistakes." Chance used his speech as an opportunity to "tell everybody in this government that y'all need to let everybody out of jail for selling weed before y'all start making it legal, for people to sell it and make capital off it. I was gonna tell the Chicago public school system not to take out a loan from Chase Bank, when they know that our schools are planning on failing in our district. I was gonna tell those judges that we just need a conviction when you know these n-----s wrong for doing this." 
Chance said that while he wanted to talk about all of this, he acknowledges that "we gotta work on ourselves before we work can work on the world," adding that he wanted to be a better father to his daughter, Kensli, before eventually traveling "overseas and help out people all over the world." 
"I'm a good man, and I'm gonna become a better man," Chance said at the end of his speech. "Thank you, black people, thank you, mom. I love y'all."
You can watch the full speech below.