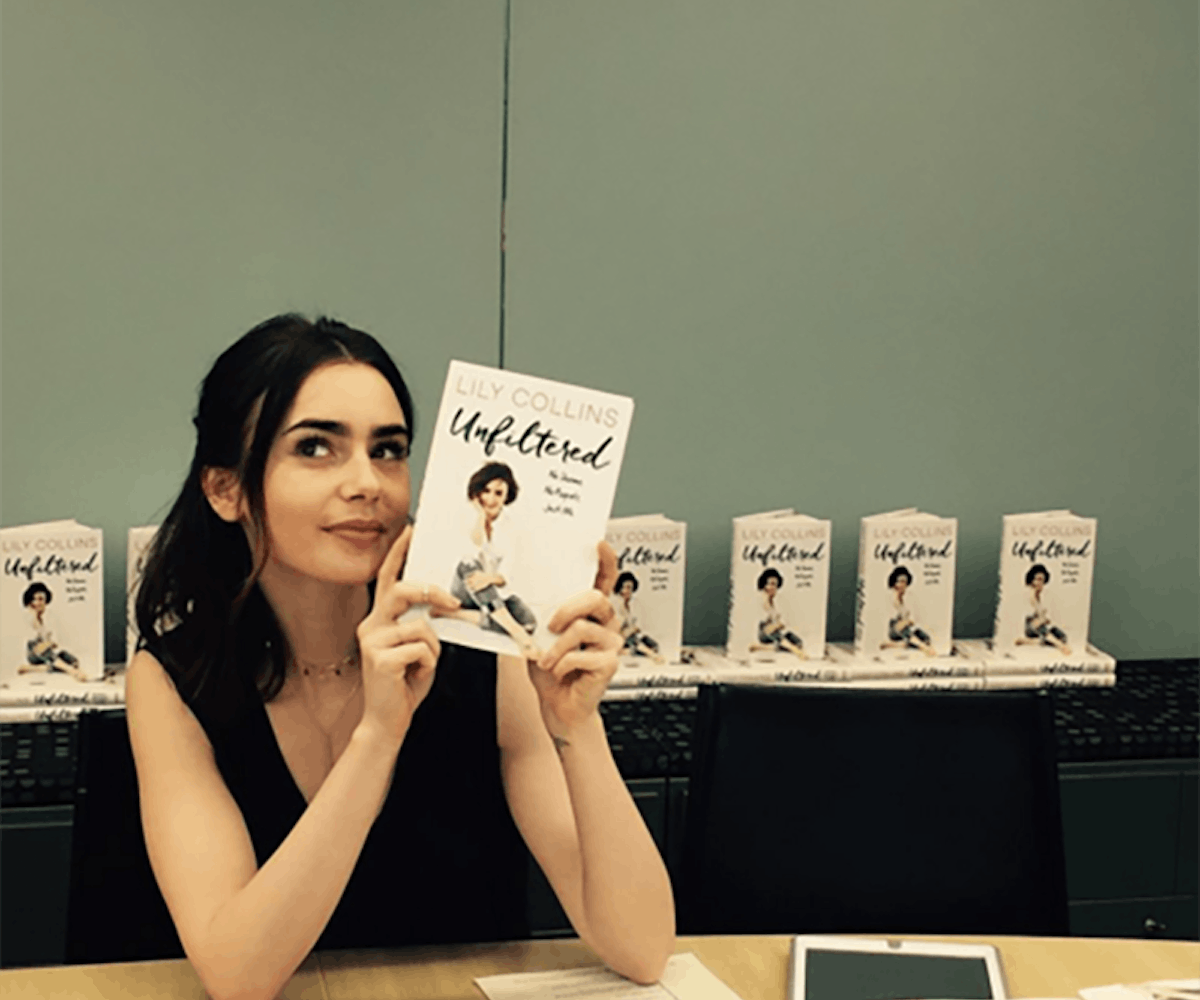 Photo via @lilyjcollins Instagram
Michelle Obama Is A Big Fan Of Lily Collins
On top of being an actress, model, and budding fashion icon, Lily Collins is also an author, having recently released Unfiltered, her collection of personal essays. Throughout the entirety of the book, we're introduced to a side of Collins that we've never seen: raw, powerful, and full of emotion—and sometimes even pain—as she addresses the issues that young women struggle with, from body image to dating, with her own stories.
Since the release of her book, she's inspired millions of women all around the world. Oh, and that group of women just so happens to include former FLOTUS Michelle Obama.
After sending a copy to Mrs. Obama, Collins received a letter back with an outpouring of praise. Obama thanked her for sending her the book, calling it a "nice gesture," and said she plans to share it with Malia and Sasha. She also included a powerful quote that reminded her of Unfiltered: "Here's to strong women, may we know them, may we be them, may we raise them."
Before sharing with her fans who penned the letter, she read it aloud in a video posted to her account. "Best way to start off my week!" she wrote. "I can't believe this letter I received from someone I deeply respect and admire. It's absolutely epic. I'm in complete shock but just had to share!"
Of course, at the end, she let her followers know that the letter was in fact from the former first lady (and she gave us a sneak peek at the totally appropriate Wonder Woman stamp).
Now that the book got Obama's seal of approval, we'll definitely be picking up copies of our own this week.