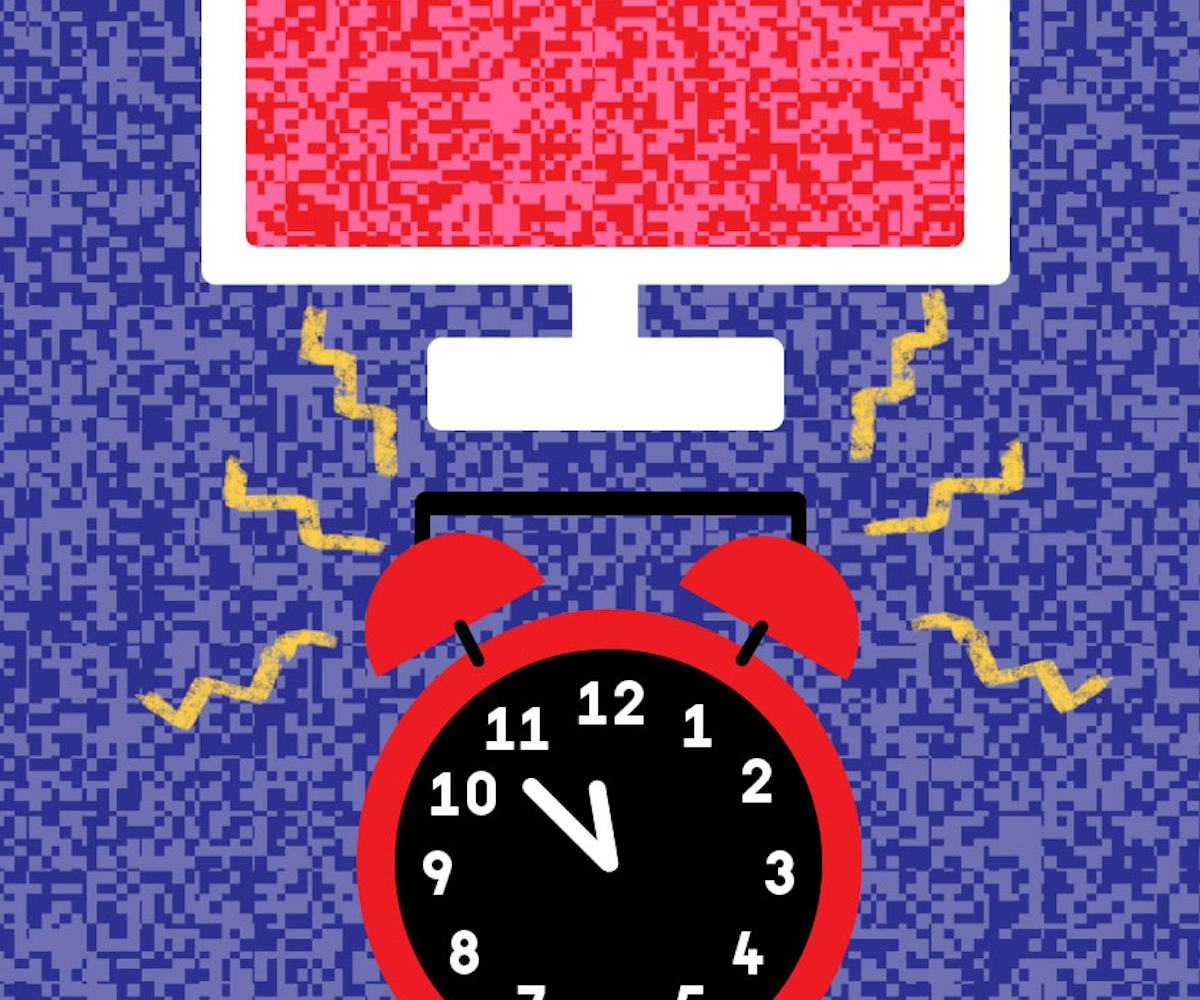 How To Prep For A Midnight Beauty Release
4 quick tips from an online-shopping fiend
Midnight releases are stressful. I have never waited in line outside of a store to try to be one of the first to have a new product, but I've done my fair share of online shopping excursions. I'd like to think that all the years of waking up super-early for concert ticket sales and the nights of staying up late to place bids on eBay with my mom prepared me for all of this. Those early experiences taught me the importance of time, speed, and memorization. 
Recently, I stayed up all night to get my hands on Gwen Stefani's eye-shadow palette from Urban Decay. Everyone has been talking about it for months, and I thought that it would be smarter to try to get it as soon as possible, so I would have the chance to try again if I failed. (But I never fail.) I waited until midnight for the palette to be available, but there was a major plot twist: Urban Decay wasn't releasing it online until midnight PST! That meant 3 a.m. EST. Instead of taking a snooze, I stayed up for the extra three hours and succeeded in my quest. Here's a quick breakdown of the rules that I set and follow every time, below.
1. Open Your Tabs
My rule of thumb is to always have three tabs ready. The first is the homepage of the website you're shopping. The second is the product page, if it's available. (When the clock strikes midnight, refresh both of these pages immediately. I recommend trying five to 10 minutes before the expected release time.) The third is Google—if the website crashes for some reason, it might help to try going back on from an outside search source. Also, I try to avoid having more than three tabs open in one window for fear of causing the browser to crash from too much activity. 
2. Set Your Alarm
I usually give myself at least an hour to spare, that way if anything goes wrong with my computer I have enough time to restart and get back to the page. Maybe you don't actually need an alarm because you watch the clock, but I tend to distract myself while I'm waiting for time to pass by eating snacks, listening to music, or watching videos, so sometimes I wind up forgetting to pay attention to the time.
3. Register Your Account
There's nothing worse than having an item ready to go in your cart and then getting side-tracked by having to create an account and enter all of the billing and shipping information. Save yourself the time (and maybe score a few coupons) by registering prior to making your purchase. The faster the transaction, the sooner the item will be in your hands.
4. Memorize Your Card
I can't stress this enough. Memorizing all of the information on your credit or debit card will make the final stage of the process go by so much quicker. After that, you're all set!