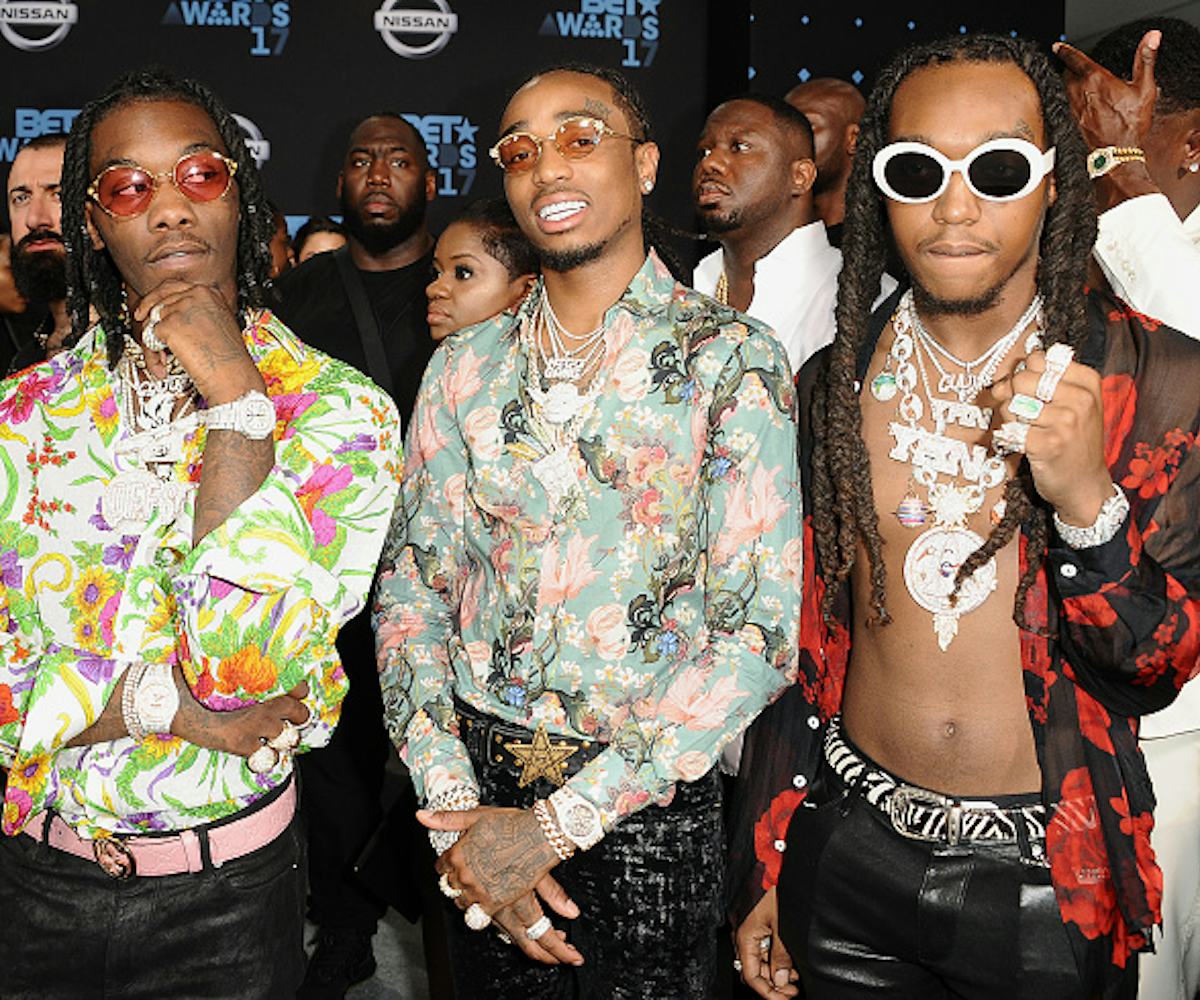 Photo by Jason LaVeris/FilmMagic
Migos Kicked Off Delta Flight For What Their Manager Says Was Racial Profiling
Hours before their concert in Des Moines, Iowa on Friday night, Migos was removed from a Delta flight leaving Atlanta. Their manager is now accusing the airline of racial profiling.
According to TMZ, the trio boarded the plane and took their seats in first class before promptly falling asleep. As they were preparing to take off, flight attendants saw a bag on the ground that belonged to Takeoff. When they asked him to put it in the overhead compartment, he didn't comply. However, according to Migos' manager, it was because he was asleep. That's when the airline decided to kick Takeoff off the plane. Quavo, Offset, and their manager got off in solidarity. 
Delta said in a statement to Variety that Migos was removed for not following the crew's instructions and stowing away their items in the overhead bins. "Delta flight 1532 from Atlanta to Des Moines returned to the gate, prior to departure, to deplane several customers seated in the First Class cabin who repeatedly refused to follow crew member instructions to buckle their seat belts and stow carry-on items in the overhead bins," Delta said in its statement. 
In a video obtained by TMZ, Migos can be seen talking with a flight attendant after the incident. "You're kicking Migos off a plane, they're not doing anything," the group's manager can be heard saying. He's reportedly blaming the incident on racial profiling and intends to sue the airline.