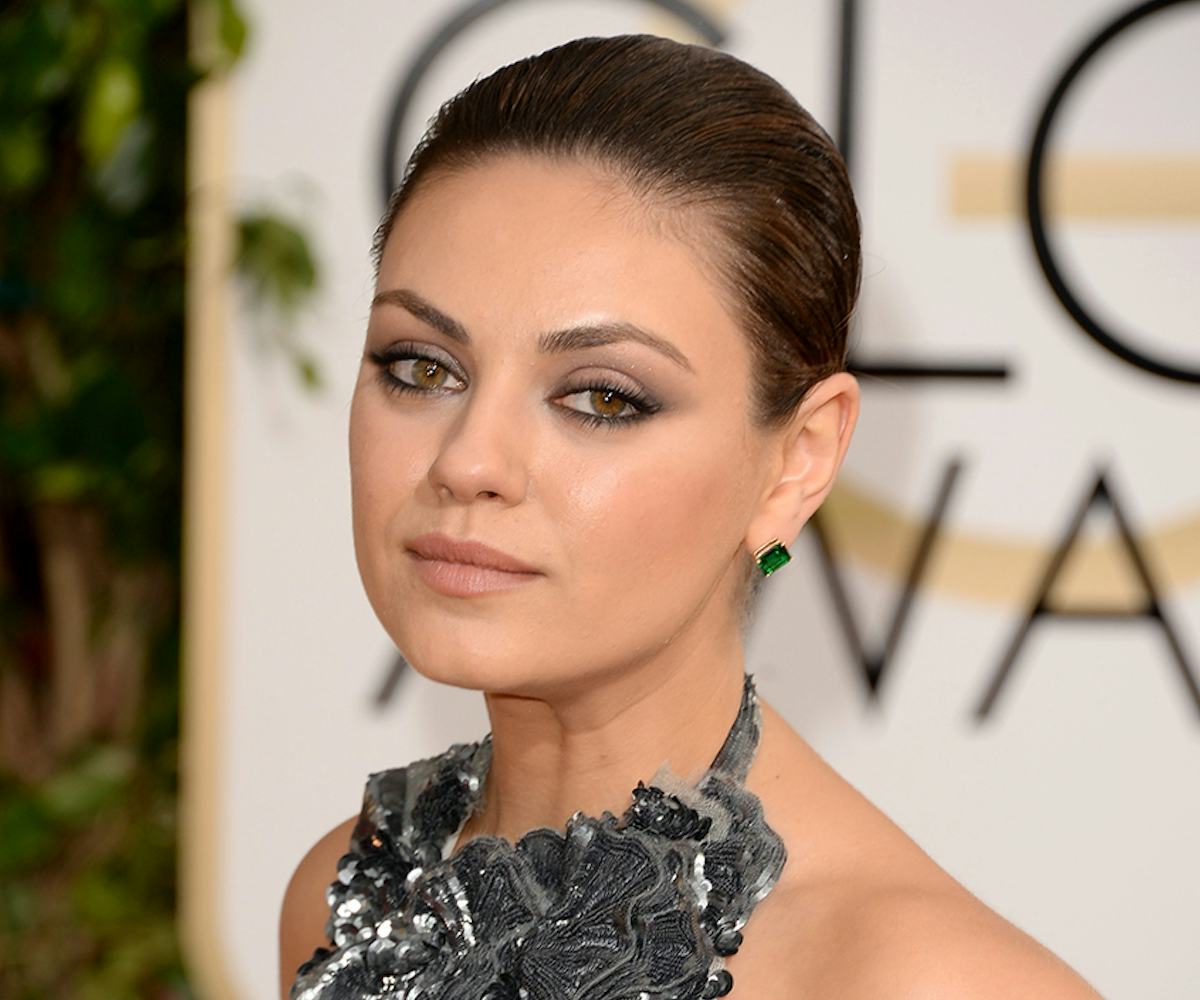 photo by getty images
the secret to mila kunis' eyeliner
her makeup artist explains exactly how it's done.
When we last hung out with Mila Kunis at a party for Jim Beam (she's the first-ever global ambassador for the brand) her eye makeup was typically perfect. There truly is no other star who has mastered the art of the top and bottom, all-around liner quite like Kunis... so obviously we had to ask her how it's done.
But rather than give a couple tips, Kunis called her makeup artist, Tracey Levy, in to explain exactly how the eye makeup process works. (Fun fact: Levy has been Kunis' makeup artist since she was 15 and on That '70s Show.) Here's what we learned:
Levy: "It's a gel liner, it could be MAC Fluidline in Blacktrack or Bobbi Brown gel liner. Put on with a tiny little thin brush and you have to blend it. While it's still wet you work from the inside out, and you blend it with a brush, and that's how you're smoking it out. If you need to clean up so it goes up a little bit more [like a cat-eye], you can do that, but it's totally smoked out once you smudge it. You put powder on top of it. Then you just layer in lashes. "
Kunis: "You need to use black powder!"
Levy: "Right, and the gel liner is essentially like a primer. You smudge it out while it's still wet. It's going to last until she washes it off. Putting a little bit of powder on it makes it smoky. Mila is like a normal person, so you have to use things that are waterproof."
Kunis: "She means I touch my face a lot."
Levy: "If you did that with a non waterproof formula and you walked out in the street, it will smudge and turn to mess. The MAC gel liner or the Bobbi Brown gel liner will not leave your face until you use a strong soap or proper eye makeup remover. She went into the Hudson River with that on and it didn't move. You have to use waterproof mascara and a waterproof gel liner and it will last."