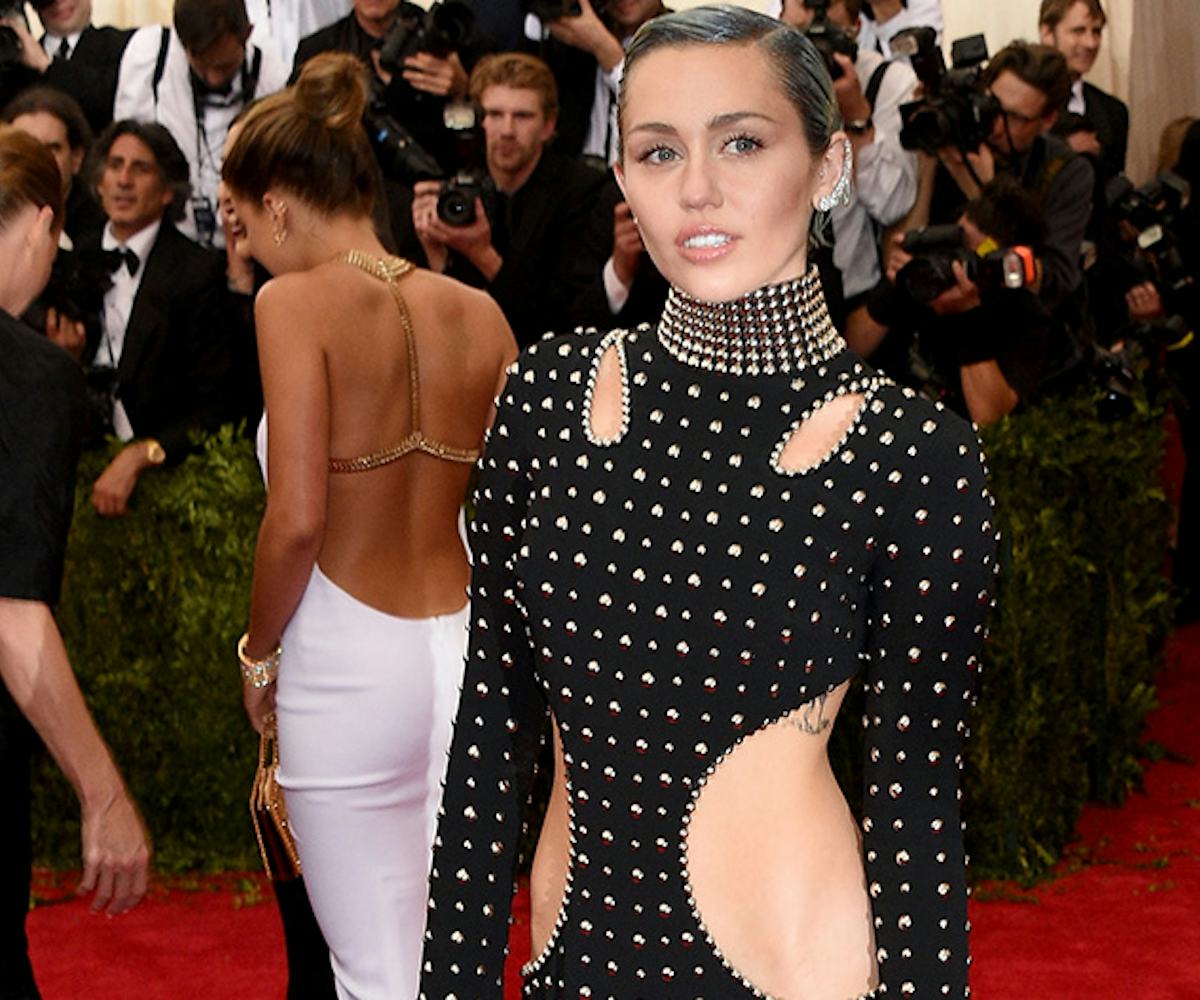 Photo by Larry Busacca/Getty Images
miley cyrus blue'd her hair
Miley Cyrus, princess of not giving a what, literally can't stop. She arrived at the Met Gala and re-announced to the world that she and her hair cannot be tamed: Her cropped 'do has now become blue. It's not a drastic change, but subtle enough to make an impact. Let's just say she's giving us another reason to try out the pastel hair color trend this season. And as such, we are green with envy. Or are we pink in the cheeks with love? Who can tell, really? She's living her life while we live ours. So, to honor that, here is a haiku:
Blue Miley Cyrus
You are a treasure of joy
Please, please never stop
Now, excuse us while we hair chalk the crap outta our hair.
Photo by Larry Busacca/Getty Images