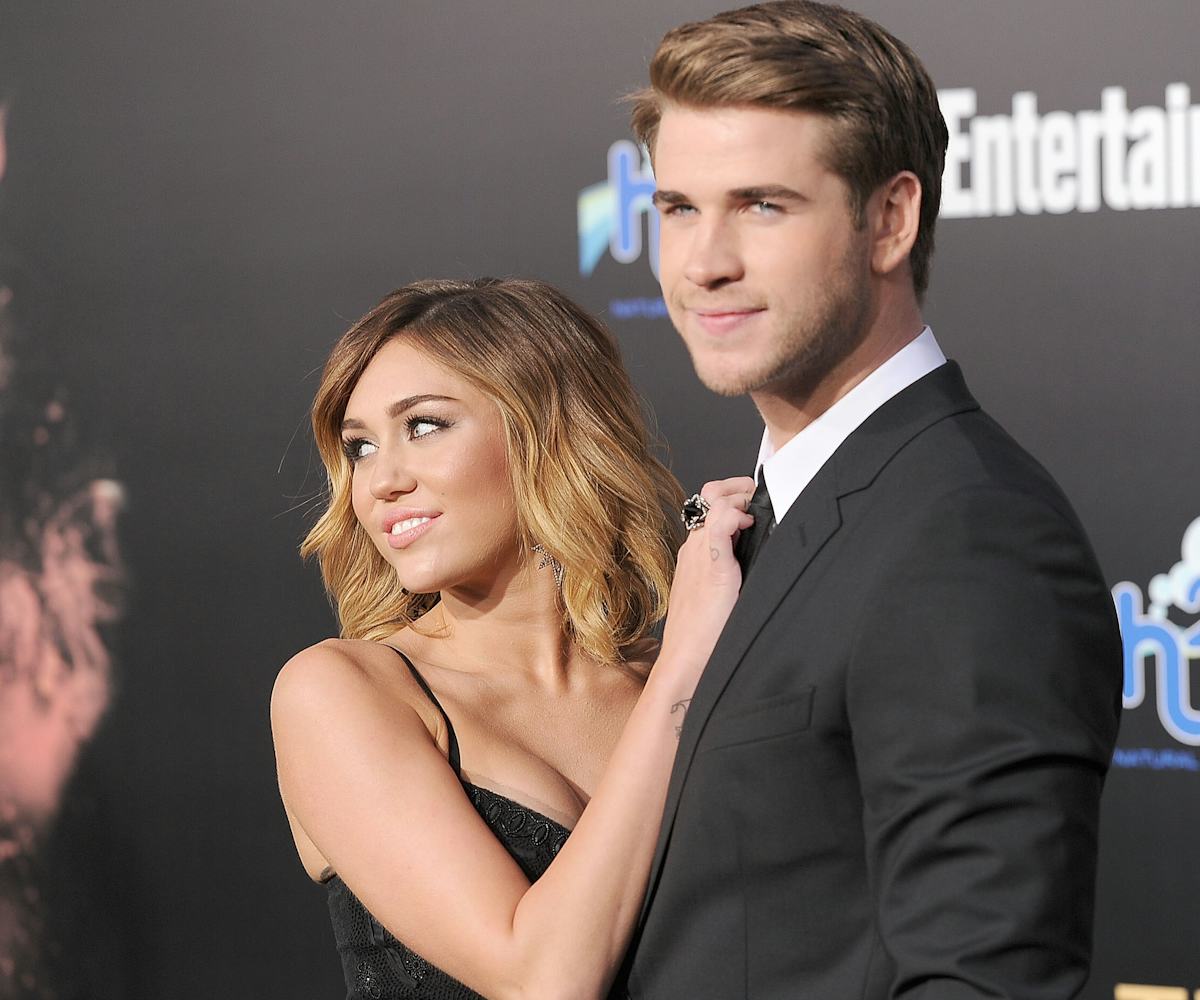 Photo by Jason Merritt/Getty Images.
Miley Cyrus and Liam Hemsworth Can't Stop, Won't Stop Kissing
what happens at the after party…
Ever since Miley Cyrus and Liam Hemsworth celebrated New Year's together, the public has been speculating a rekindling of the flame. What happens down under often stays there, but recently it seems that the exes don't really care about who has their eyes on them wherever they are. Cyrus and Hemsworth were reportedly "holding hands and kissing" at a Golden Globes after party held at SoHo House in West Hollywood. (And later on, they supposedly left in the same car.)
A source told US Weekly that "they are in a passionate phase of reconnecting." So passionate that Cyrus had to cancel a performance and extend her vacation in Australia, of course. Another insider claimed that "[Miley] never really got over Liam," and that's never been more clear than right now. I mean, it's not like you can just throw away a 16-month-long engagement, plus the amount of time alloted for dating. 
The pair has never been one to kiss and tell, so we'll have to wait and see what happens next. Even though they are avoiding labels as they figure out what they want from this relationship, we only wish the best for them both. 
One thing is for certain though: Their chemistry truly can't be tamed.