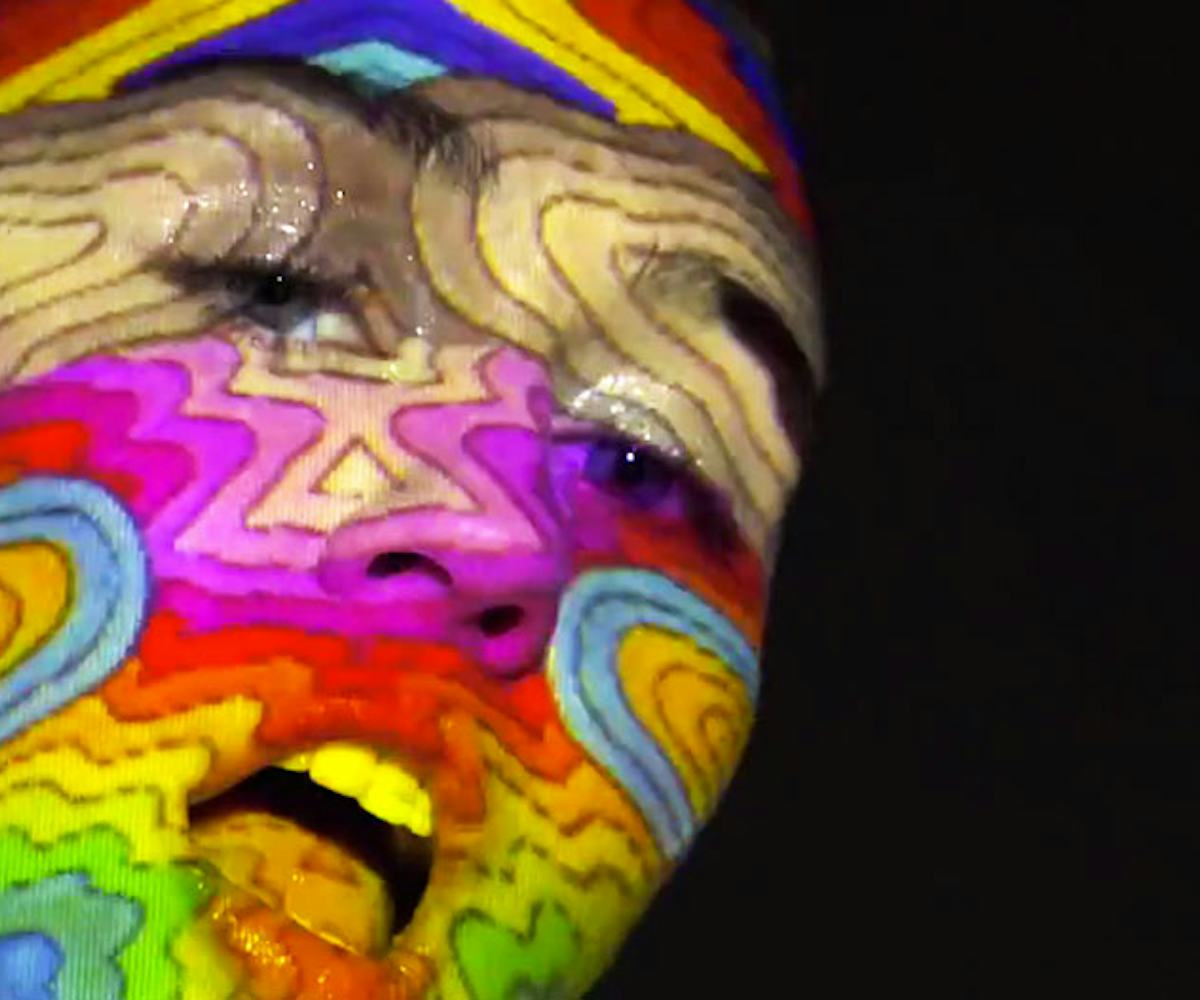 Photo: via Facebook.
Miley Cyrus Just Dropped The Trippiest Video Of 2015
Just when you were about to scratch that itch to turn up, Miley Cyrus comes along, blows a toke of weed in your face, and says, "Watch my new music video, bro. Let's chill."
So you oblige for two reasons: One, it's Miley Cyrus; Two, turning up costs money. Plans cancelled and plans made.
On the real, though, Cyrus' new video for "Lighter" is great. She worked with artist Jen Stark on some hypnotizing projections that dizzy you up so peacefully, Cyrus' body begins to blend with the environment and suddenly you're face to face with you believe to be is a fully-frontal naked Miley Cyrus, from the waist down. Blink, though, and her face emerges out of the patterns to blow more smoke in your face. Uh, what? (…I don't know if I'll have what she's having.)
Cyrus announced the video she co-directed with Wayne Coyne on Facebook, with a message saying, "[sic] After our 1st show in Chicago (which was totally turnt) we loved seeing y'all singing along to all the Dead Petz jamsssss but seemed like this one was a fan favorite!!!!!" (If you haven't seen the show she's talking about, do yourself a favor and educate yourself. It's the personification of that grinning wide-eye emoji.) Wayne Coyne also stars in the four-and-a-half minute video…or at least someone who may be Wayne Coyne. The dancing body gets lost in the technicolor abyss. What a trip!