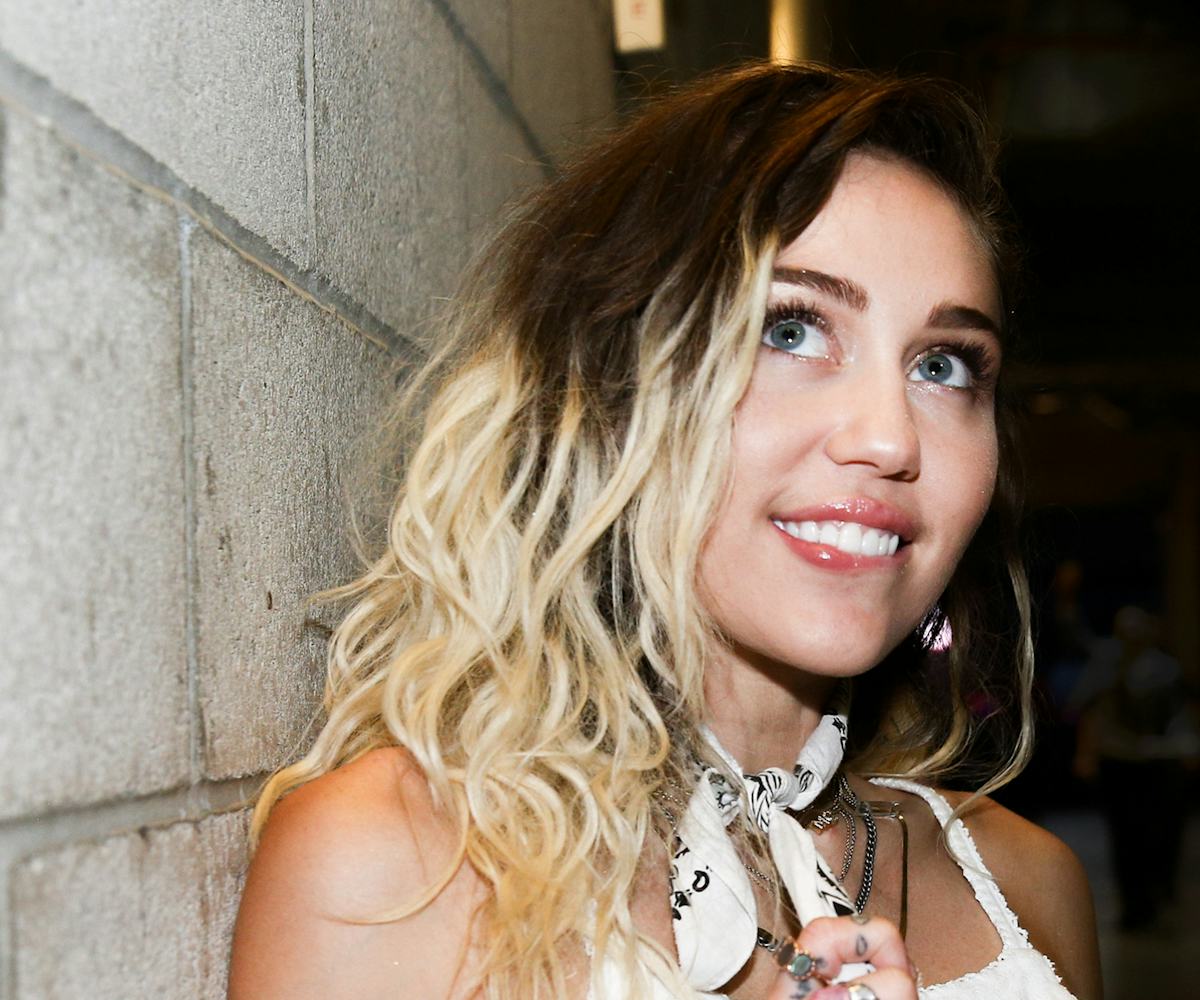 Rich Fury / Getty Images
Miley Cyrus On Why She Quit Smoking Weed
"I just decided not to anymore, and now it's easy for me"
Lately, it seems like Miley Cyrus can't stop making headlines. Along with taking a break from social media and appropriating hip-hop culture, the singer has announced another big break—from smoking weed.
In her cover story for Billboard, the singer revealed she hadn't "smoked weed in three weeks," but recently mentioned in a new interview with SiriusXM that her abstinence from smoking is still going strong. "When I want something, I can just do it," she said. "Anything that I want to do, if I want to stop or start something, I can do anything. I just decided not to anymore, and now it's easy for me."
Cyrus has always been open about her relationship with weed and other drugs in the past. In a 2013 Billboard interview, she stated that "weed is the best drug on earth." 
Now, claiming that she's gone "nine or 10 weeks" without smoking, she admits that her energy has increased and she now can "get things done and make sure it's perfect."
Cyrus' latest single "Malibu" and accompanying video are out now.