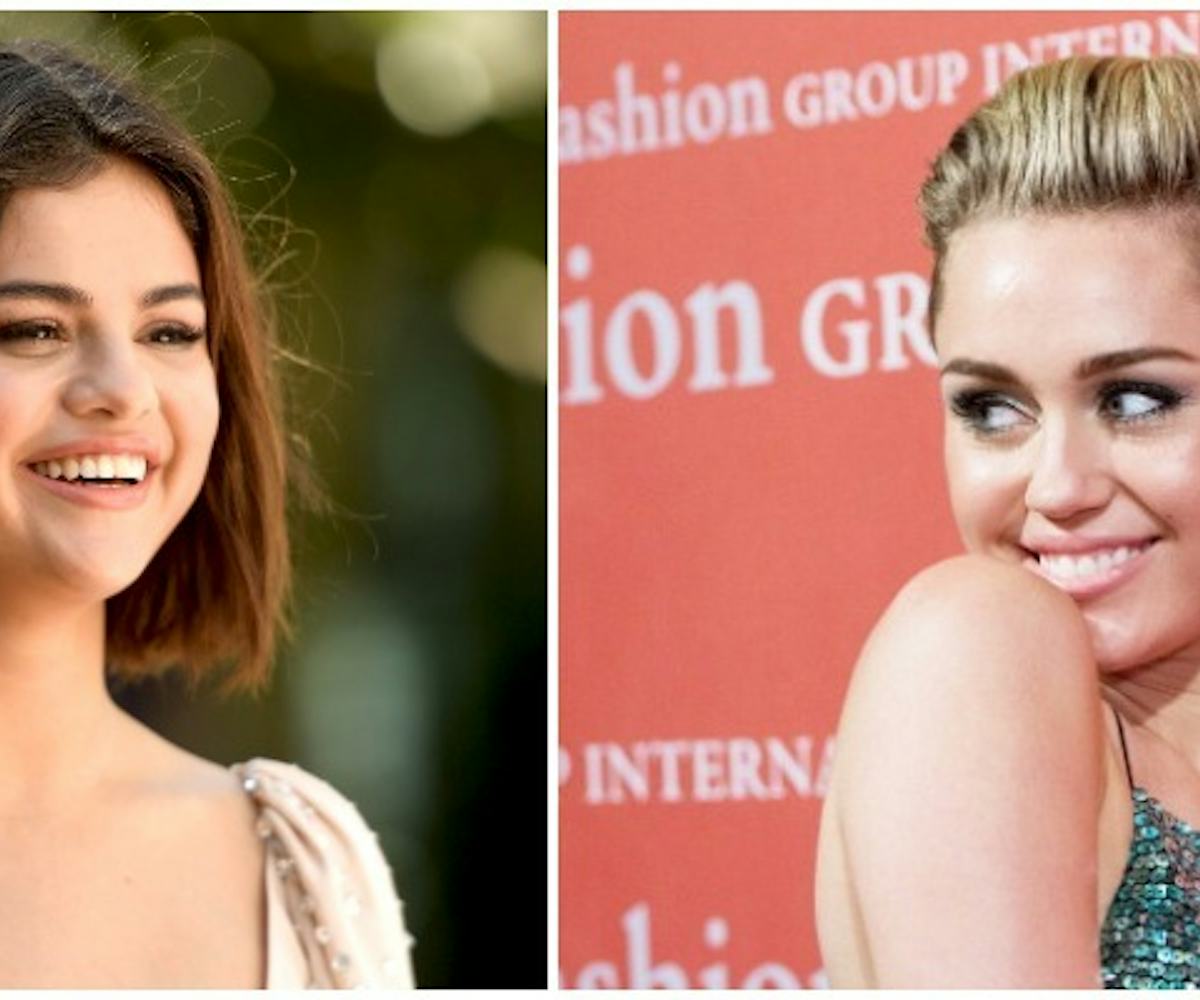 photos by Matt Winkelmeyer; Dave Kotinsky/getty images
Miley Cyrus Defends Selena Gomez After Stefano Gabbana Calls Her "Ugly"
Tommy Dorfman, Julia Michaels, and other celebrities also condemned Gabbana online
Miley Cyrus and countless other celebrities have been lending their support to Selena Gomez after she was cyberbullied by Stefano Gabbana. The Italian designer of Dolce & Gabbana came under fire this week after he insulted Gomez in an Instagram comment, calling her "ugly." Needless to say, Gomez's famous friends were not here for it.
Cyrus, Gomez's former Disney alum, commented on a throwback photo via a fan account of the two women hugging, calling Gabbana a "d*** head" and noting that Gomez is "fine as f***."
Singer-songwriter Julia Michaels came to Gomez's defense on Twitter by sending her a sweet note. "Just here to tell you that you are one of the most beautiful women I know, inside and out," she wrote. "I love you always."
Singer Madison Beer also praised Gomez on Twitter, saying she has "absolutely nothing but love for her. end of discussion."
13 Reasons Why star Tommy Dorfman responded directly to Gabbana's comment on Instagram, telling him that his bullying ways are "no longer tolerable or chic." "You're tired and over," he wrote. "Your homophobic, misogynistic body-shaming existence will not thrive in 2018. It is no longer tolerable or chic. please take many seats." Well said.
Let this be a lesson Gabbana—if you have nothing nice to say, just keep your mouth shut.