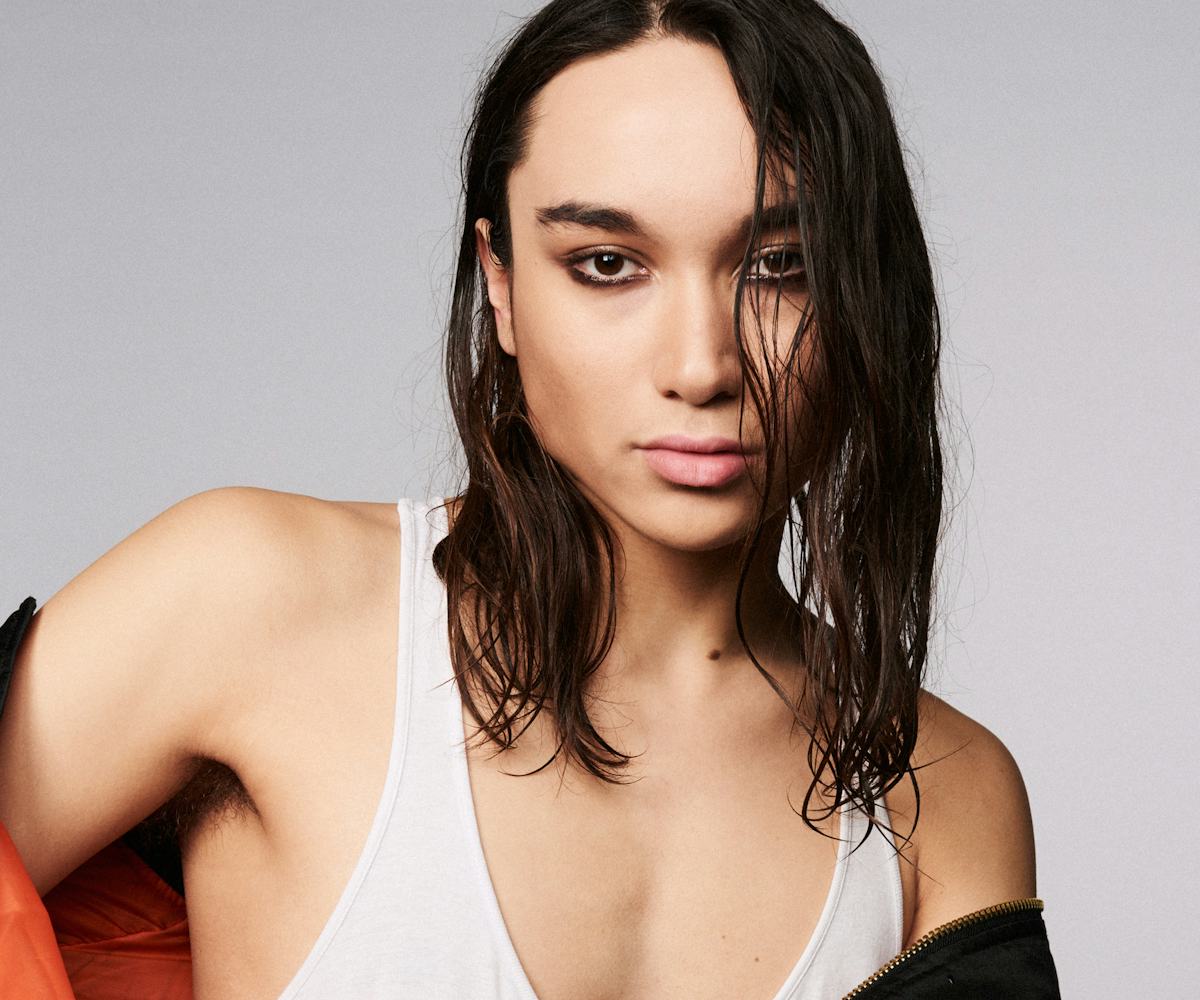 Photo courtesy of Milk Makeup
Milk Makeup Challenges Gender Norms
"Who is she? Who isn't she?"
Last month, Milk Makeup launched Live Your Look, an empowering new campaign that focuses on embracing the journey to self-discovery and learning to celebrate one's uniqueness. As part of the ongoing project, the cult makeup brand has a series of short films coming our way, with each expected to explore a sector of individuality.
For the very first video, released earlier this morning, Milk teamed up with the men's grooming website Very Good Light to create Blur The Lines. The short film explores the concept of gender fluidity, sharing the personal views and stories on the subject from various models and personalities. "When you blur the lines you're able to see how complex we are as people, and you're able to see people a little bit better," says model Avie Acosta. The campaign features the brand's Blur Stick Primer, a universal product that works for everyone—regardless of color or gender identity.
"We're trying to give a visual to the fact that we are all these shifting energies and that everything in the universe is in a constant state of change," says Georgie Greville, Milk Makeup co-founder and creative director. "This is about gender ambiguity, but it's also a bigger concept that anybody can relate to because we're all constantly changing and growing. It's about creating unity instead of seeing us all based on gender."
Each story highlights the importance of individuality and the fluidity of beauty while challenging the idea of gender norms. "I truly hope that more so, we see that beauty is democratized," says David Yi, founder and editor of Very Good Light. "It's everyday people who are teaching brands and magazines what they want in addition to the other way around. It's a conversation where we all meet in the middle. I hope Blur the Lines can show that beauty truly does come in all shapes, sizes, genders, and sexualities."
Watch the powerful and inspiring new film below. You can read more on the topic in a piece penned by Yi, now live on Very Good Light.