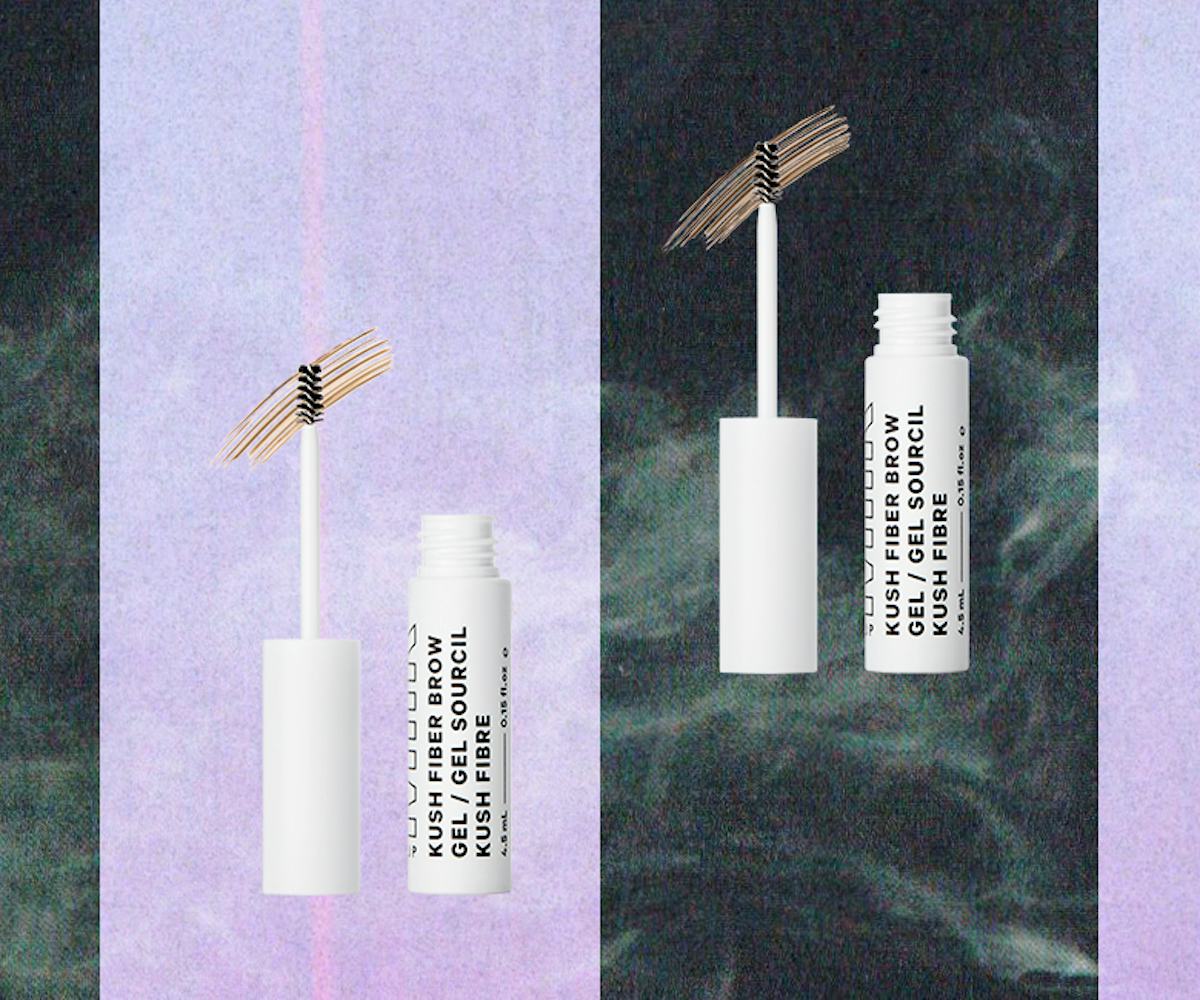 Photos via Milk Makeup
Milk Makeup Is Launching A CBD-Infused Brow Gel
And you can snag it on flash sale for the next three hours!
If you thought Milk Makeup's CBD-infused Kush Mascara was, well, dope, you're about to get lifted by the brand's next launch: Kush Brow Gel. That's right, Milk is taking its instantly favorited cannabis oil mascara formula to the next level, and turning it into brow gel—with two different formulas, at that. What's more, it's a true miracle worker.
Much like the mascara, the Kush Fiber Brow Gel fuses tinted heart-shaped fibers to hairs to transform barren, spotty, and overall "meh" brows into thick, full masterpieces. Meanwhile, the hemp-derived, CBD-infused cannabis oil formula nourishes and conditions brow hairs. It'll be available in three neutral shades to span all hair colors: Haze for blonde and light brown hair colors, Dutch for medium-to-dark brown hair colors, and Grind for deep brown-to-black hair colors.
Not looking to amp up your brows but still looking to keep them in check? Kush Clear Brow Gel tames and sets the brows sans stiffness while still offering the super-conditioning benefits of CBD.
Kush Brow Gel officially launches on Milk Makeup on Tuesday, June 26, for $18, but, if you're quick, you can snag it on a special flash sale right now. All three shades and the clear gel are available (along with a free Kush pin and Kush Mascara Deluxe sample) until 5pm EST, but you can only access it through the Milk Makeup Instagram account.