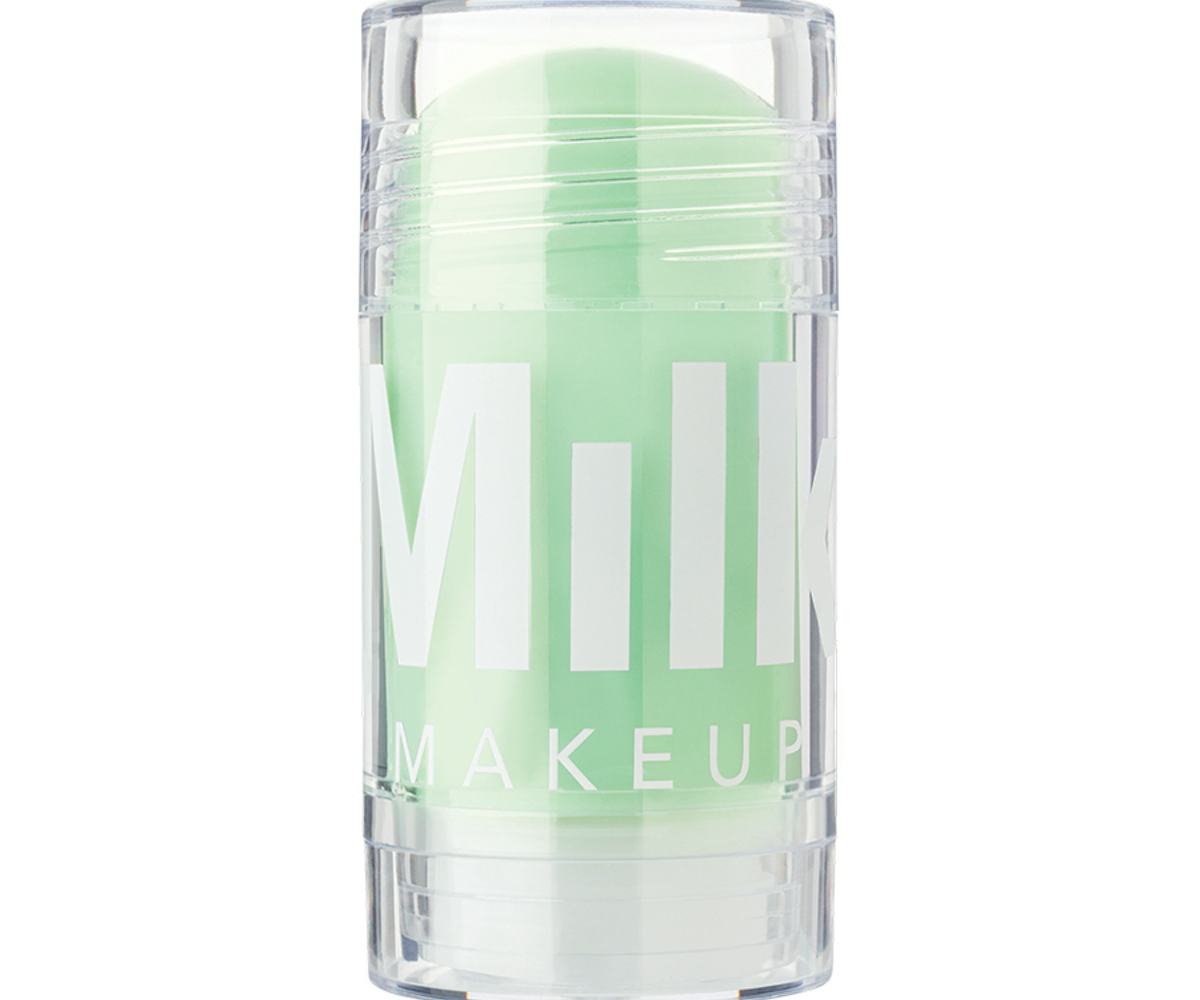 Photo courtesy of Milk Makeup
Milk Makeup's Matcha Toner Is The Wake-Up Call Your Face Needs
Get that natural green glow
Milk Makeup is all about offering a "new take on makeup" with products that are simple, sleek, and minimal, so they enhance, rather than distract from, our true selves. In the company's own words, their cosmetics are a combination of "high concept, low maintenance" for the purpose of presenting an effortlessly cool aesthetic. The latest innovation to be introduced to the brand's roster is a Matcha Toner that will refresh your complexion one pore at a time.
Over the past year, drinking matcha has blown up in the western world, so it was only a matter of time before we started consuming it in other mediums. While beauty products containing matcha are nothing new, Milk is giving the ingredient an upgrade. Unlike your usual toners, this one isn't liquid; Matcha Toner is, according to the brand, the world's first-ever solid toner.
The product comes in the brand's signature push-pop packaging, so it's easy to apply and even easier to transport; plus, it can't spill and make a mess in your bag. (Your travel set of skin-care survival items just became a whole lot more manageable.) Milk recommends gliding the toner on your skin after you follow your daily cleansing routine to purify those pores.
Before you start freaking out, don't worry—this toner won't turn your face green like Elphaba Thropp. It rolls on clear as it absorbs into your skin and smoothes out the surface. Matcha green tea is known for its healing and immunity boosting properties, which makes it incredibly effective when used in skin-care products.
In addition to the base of the toner being infused with matcha, it is also loaded with kombucha and witch hazel to give your skin a full-on detox. The organic cactus elixir instantly hydrates your skin while also combatting any form of irritation, so your face will be protected from toxic intruders. It's oh so refreshing, too, and you'll want to get your hands on this toner fast.
Matcha Toner is available to purchase for $26 at MilkMakeup.com, Sephora.com, and UrbanoOtfitters.com.