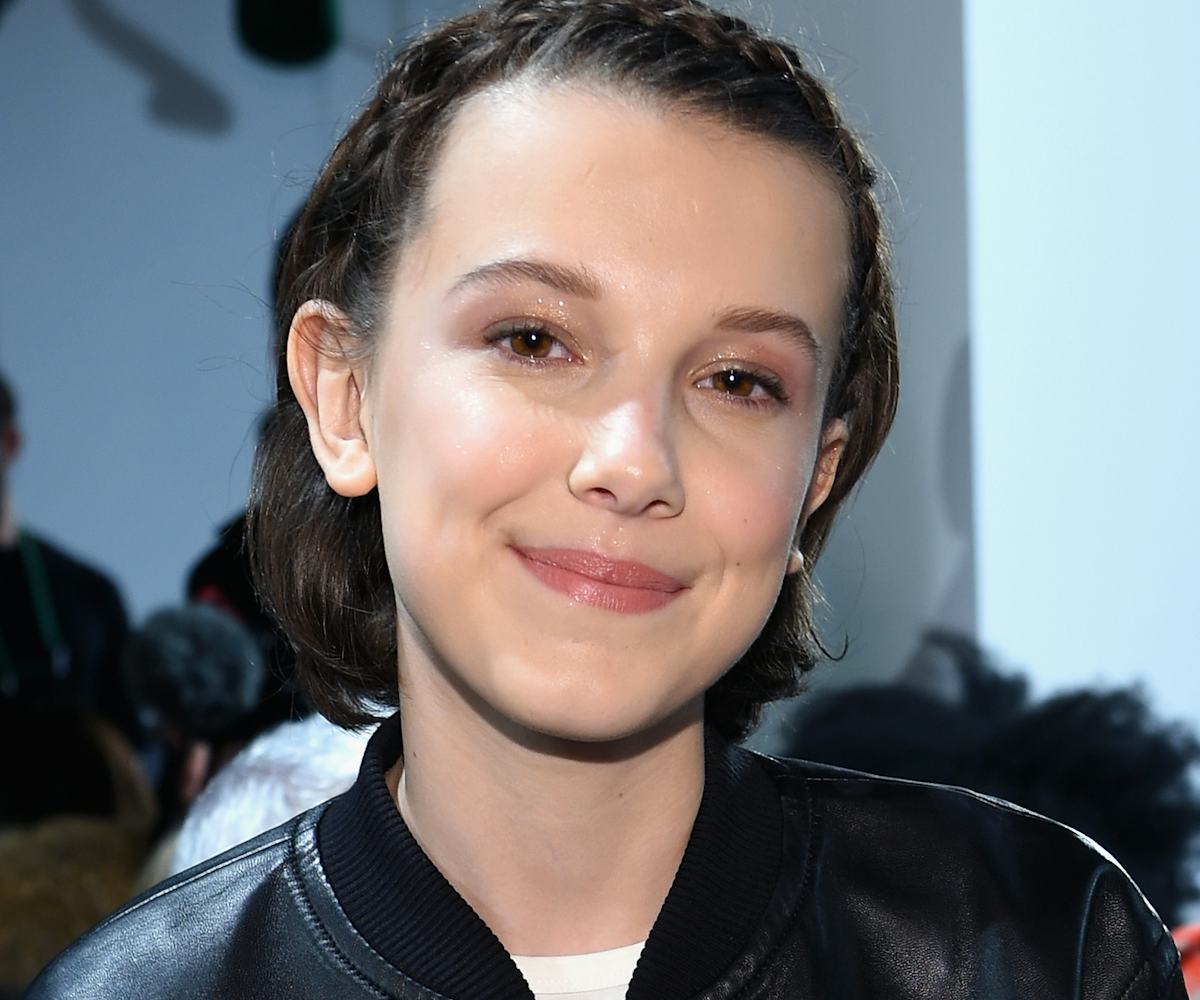 Photo by Dimitrios Kambouris/Getty Images
Millie Bobby Brown Shared Her Beauty Routine On Instagram
Will she be the next big beauty vlogger?
Millie Bobby Brown has certainly been taking the world by storm since starring in Stranger Things—you know, getting signed to IMG, starring in a Raf Simons Calvin Klein campaign, and snagging a role in Godzilla: King of the Monsters. Now, it looks like she might also be adding beauty vlogger to her resume. Well, maybe.
According to People, the 13-year-old actress took to Instagram Live yesterday to share her beauty tips with the world, and well, it was pretty damn cute, and applicable to all ages.
Her first tip? Less is more. She showed her viewers how she applies primer, eyeshadow, mascara, lipgloss, moving into highlighter and blush (eyeshadow as blush, actually). She also went into contouring, which was actually more of an anti-contour. According to People, as she added product to her nose she stopped and said, "You can thin your nose out a bit—although, I wouldn't."
While we're sure she's no stranger to the makeup chair and has probably picked up some of these tips along the way, it seems that beauty has long been an interest of hers. She finished off by letting her fans know that many of the products she uses are affordable. "Before I made it, I used to go to the dollar store for my makeup!" she added.
We're eagerly waiting to see what her next beauty lesson will entail.