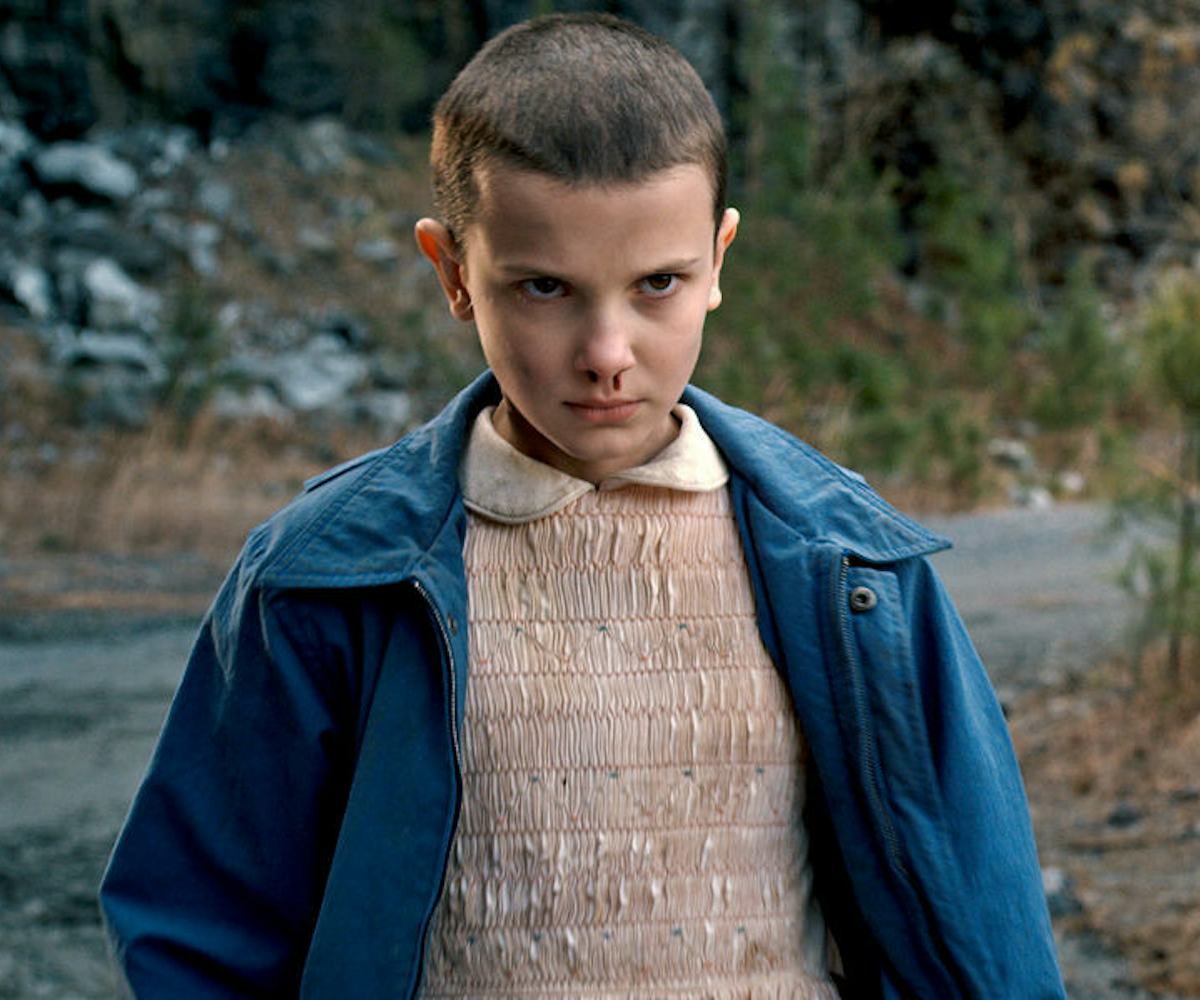 Photo Courtesy Of Netflix.
Millie Bobby Brown Says Shaving Her Head Was The Best Thing She's Ever Done
"Being different changed my life"
Once upon a time, before she was shutting down homophobic cyberbullies and signing on to major modeling agencies, Millie Bobby Brown was a young actress who shaved her head for the role of Eleven that would change her life. In a recent cover story for W magazine, she reminisced on the beauty moment that would come to define her career, calling it the best thing she's ever done.
"The shaved head was a big deal," she told the publication. "On the one hand, it was cool. When you're bald, rain feels like a head massage. I'd walk in the rain, and people would look at me like I was crazy. I'd be smiling—so, so happy to have the water hit my naked head." But, on the other hand, she says, she got a ton of stares and people often wondered if she was sick. "Some would even laugh at me, without knowing whether I was or wasn't sick," she shares. "It was hurtful."
In the end, though, her experience taught her about compassion, and she says that going bald and being different changed her life for the better. "I wanted to embrace my baldness and, hopefully, inspire people," Brown says. "And, now, that's become my message to the world." 
It's hard to say if Brown was the catalyst, but ladies have been opting for shaved heads more and more in the past year. We'll just call it the Eleven effect.