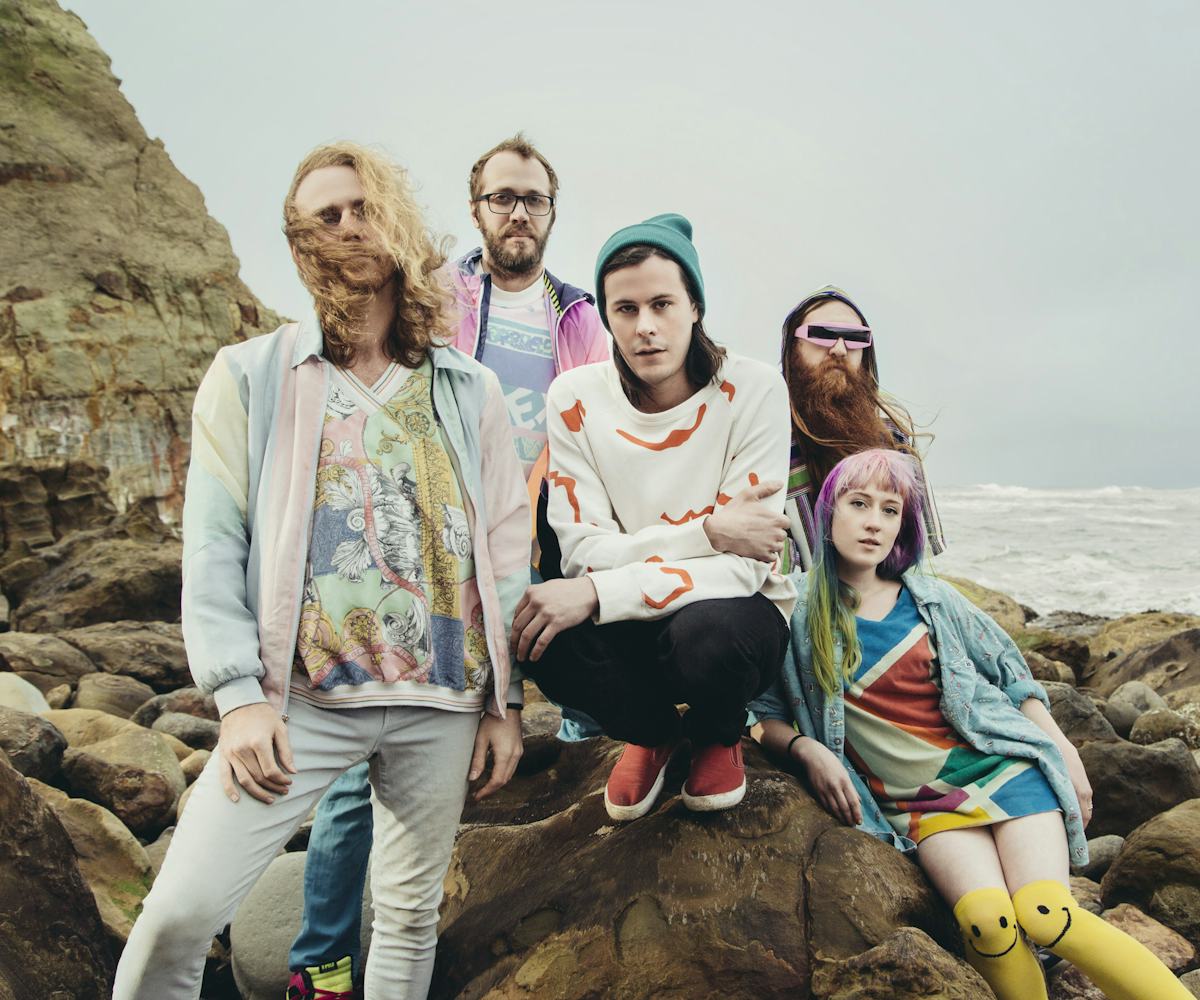 Photo courtesy of Minden.
Listen to Minden's "Artist Statement," The Sweetest Pop Song You'll Hear All Day
Portland-based quintet Minden has been making sweet pop jams since 2013, when their debut album Exotic Cakes dropped. Last month, the band released the confectionary and subtly erotic track "Real Sugar," the lead single off of their forthcoming sophomore album, Sweet, Simple Things. Now, they're back with a song that is pure sugar-coated bliss called "Artist Statement," premiering here today.
With a funky, jazz-tinged groove and frontman Casey Burge's whispery vocals, the track is a refreshing addition to any poolside playlist. Buzzy electronics and pattering tribal drums complement the shimmering cymbals. "Artist Statement" is spiked with a dash of wry humor, its tongue-in-cheek lyrics referencing the curated personas we choose to put forward to the world. 
"'Artist Statement' has to do with the way people choose to present themselves, which angles someone takes and why," said Burge. "More specifically, it's about an internet friendship with someone who lives on the other side of the world and the opportunities and dilemmas that accompany this modern era of instant communication."
The combination of the song's lyrical edginess and honeyed sound gives it a devilish quality, making it an indulgence you can't possibly resist. Sweet, Simple Things drops on August 5 via Hit City U.S.A, pre-order it here.