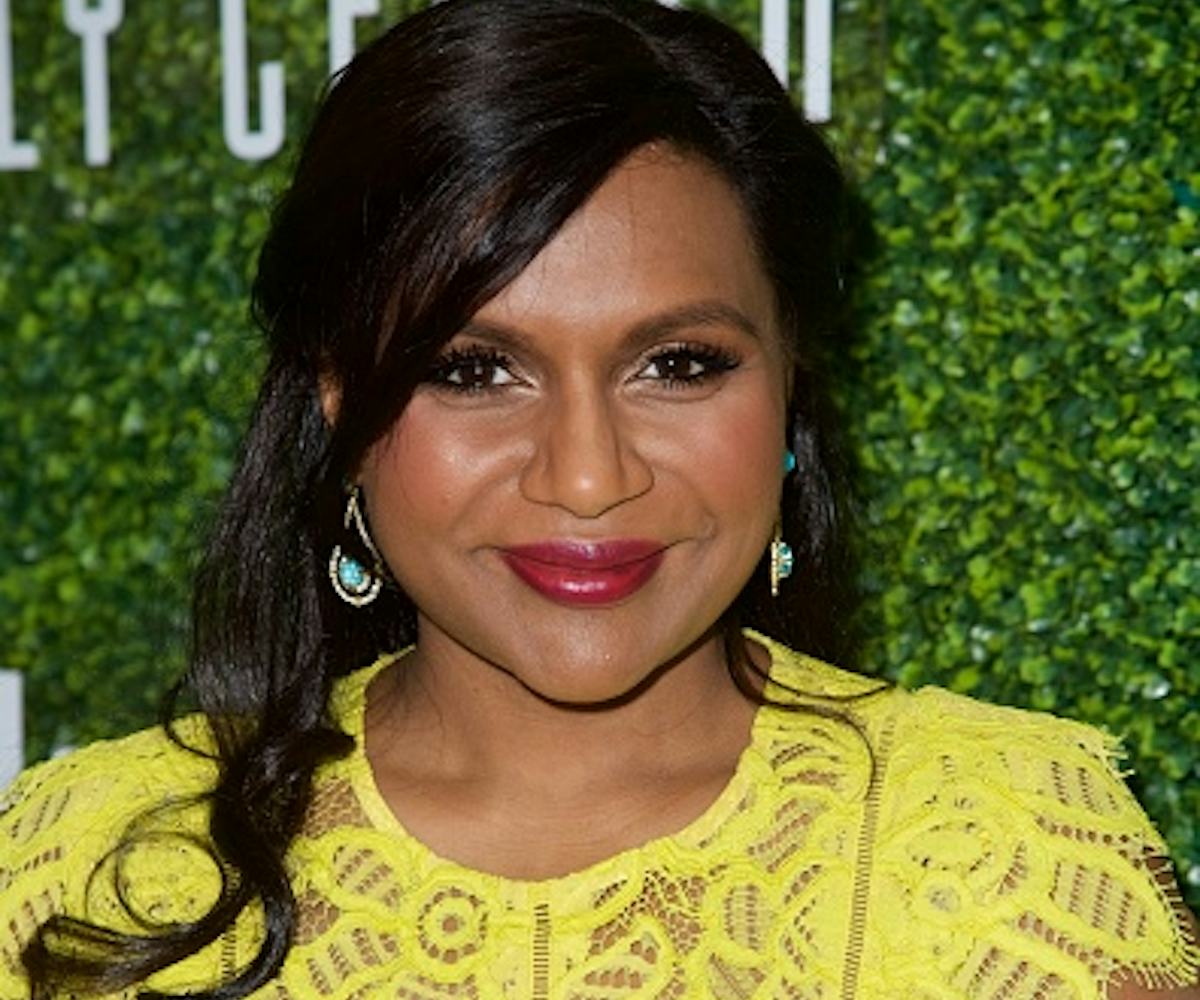 Photo by Earl Gibson III/WireImage
Mindy Kaling Is Said To Be Expecting Her First Child
Back in 2015, Mindy Kaling told Yahoo! Style that "unlike everything else in my life, I'm going to be fast and loose about kids. I'm going to not actively plan, but if it happens, it would happen." Well, apparently, it's happened! The A Wrinkle in Time actress is pregnant with her first baby, according to E!. 
While multiple sources have confirmed the big news, Kaling herself has yet to make an announcement. One insider told E! that the pregnancy comes as "an unexpected surprise." There won't be any changes to her upcoming production schedules, according to the same source. The Mindy Project's sixth and final season is set to air later this year.
In the past, Kaling expressed that she wanted kids, "maybe imminently," she said in the Yahoo! interview, but added that she wasn't cavalier about who she'd have a child with. "The thing I ask every parent that I really admire, the one comment they all have is that they wish they had kids earlier," she said. She's previously dated writer Benjamin Nugent and her former Office co-star B .J. Novak. 
Earlier this year, Kaling made the decision to end her Hulu series. "I mean this half-jokingly, but at a certain point it was like, I think she's dated every man in Manhattan," Kaling told EW. "Sex and the City lasted for, what, six seasons with 10 episodes each? I don't know that there's been a show about a woman trying to find love in New York City that has lasted quite this long. And frankly, there's no more actors in Hollywood left to date."
The actress might be as unwilling to settle down as her fictional character. "I admire [a good marriage] when I see it," she told Yahoo! Style. "I think it's a beautiful thing. In my 20s, and especially in my teens, I completely fetishized a wedding. But I think much less about marriage now. It's less interesting to me."
If Kaling is truly expecting, we couldn't be happier for her.