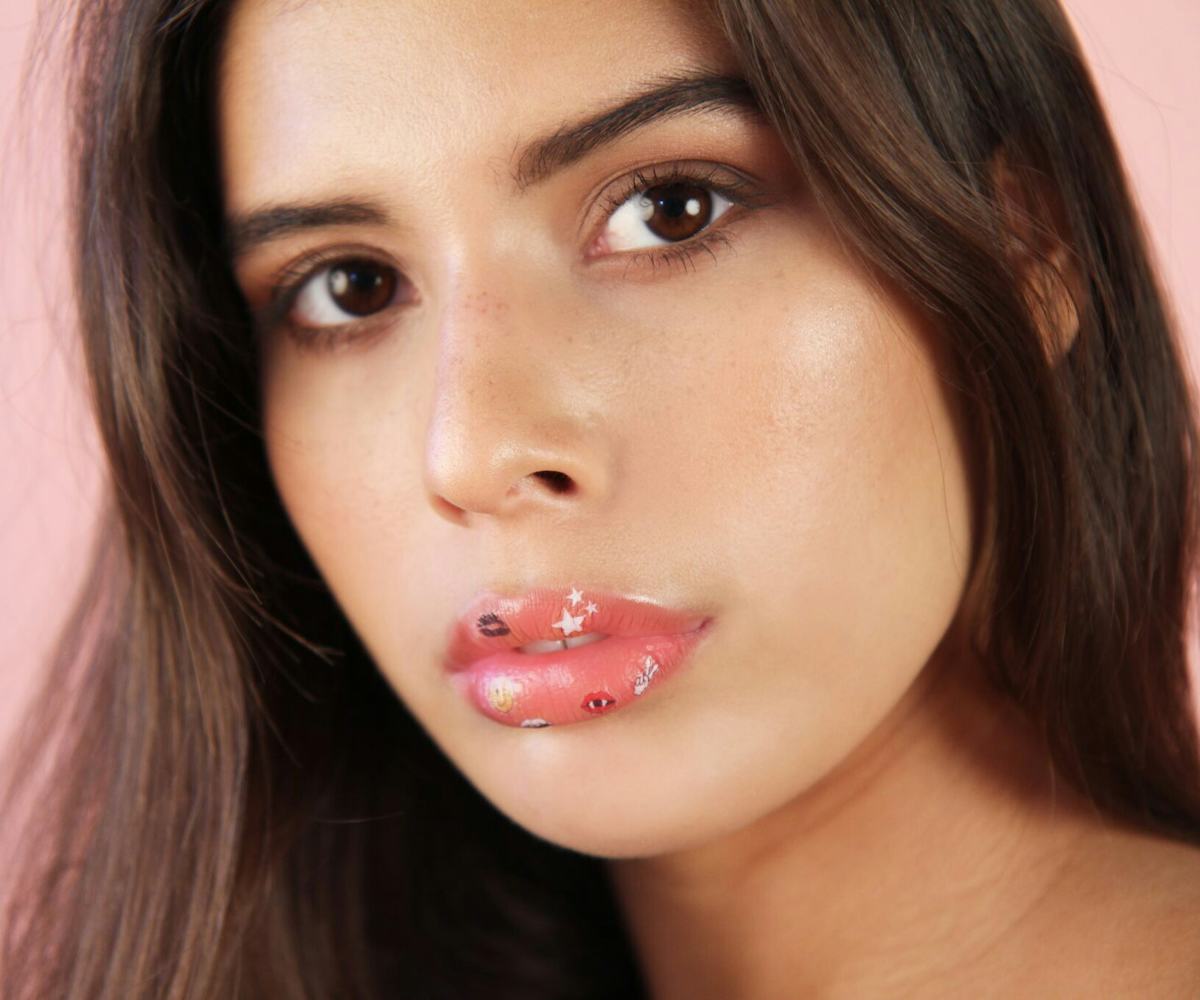 Photo courtesy of Violent Lips
Meet The Cutest Temporary Tattoos, Ever
Emojis for your lips (and eyes, and cheeks)
We all remember when Violent Lips lip tattoos first launched a few years back, practically sparking a lip revolution. It was the first time we were able to flawlessly achieve the perfect lip—whether "perfect" meant leopard print, glitter, or full-on Union Jack. However, the temporary lip tattoo brand has just evolved, launching a new product that certainly has the millennial in mind.
Thanks to the brand creator's 15- and 19-year-old daughters, Sophia and Isabella Haddad, Minis by Violent Lips are here. The sisters created a collection of tiny emoji-like tattoos inspired by their years of doodling in class as well as current fashion and makeup trends. Sold in packs of 100, you'll find everything from rainbow hearts and stars to cupcakes and mini cacti.
The best part? These tiny temporary tats are super versatile. They can be worn anywhere, going beyond the lips onto eyelids, cheeks, wrists, and more. We're sure it's only a matter of time before they catch on and take over our Instagram beauty feeds.
"The original Violent Lips temporary lip tattoos are applied onto someone's entire mouth—which is kind of a commitment," say the sisters. They add:
We created Minis because we wanted to give our customers the option to apply a more subtle product that still possesses a memorable statement. As soon as we came up with the idea to start this new line, we decided to make it a multipurpose tattoo. In the beauty industry right now, customers are limited to applying temporary tattoos to just one area of the body. Minis, however, can be applied onto the lips, face, nails, and body.
A 100-pack costs just a mere $9.99, so prepare to get those creative juices flowing. You can snag yourself one now on ViolentLips.com.