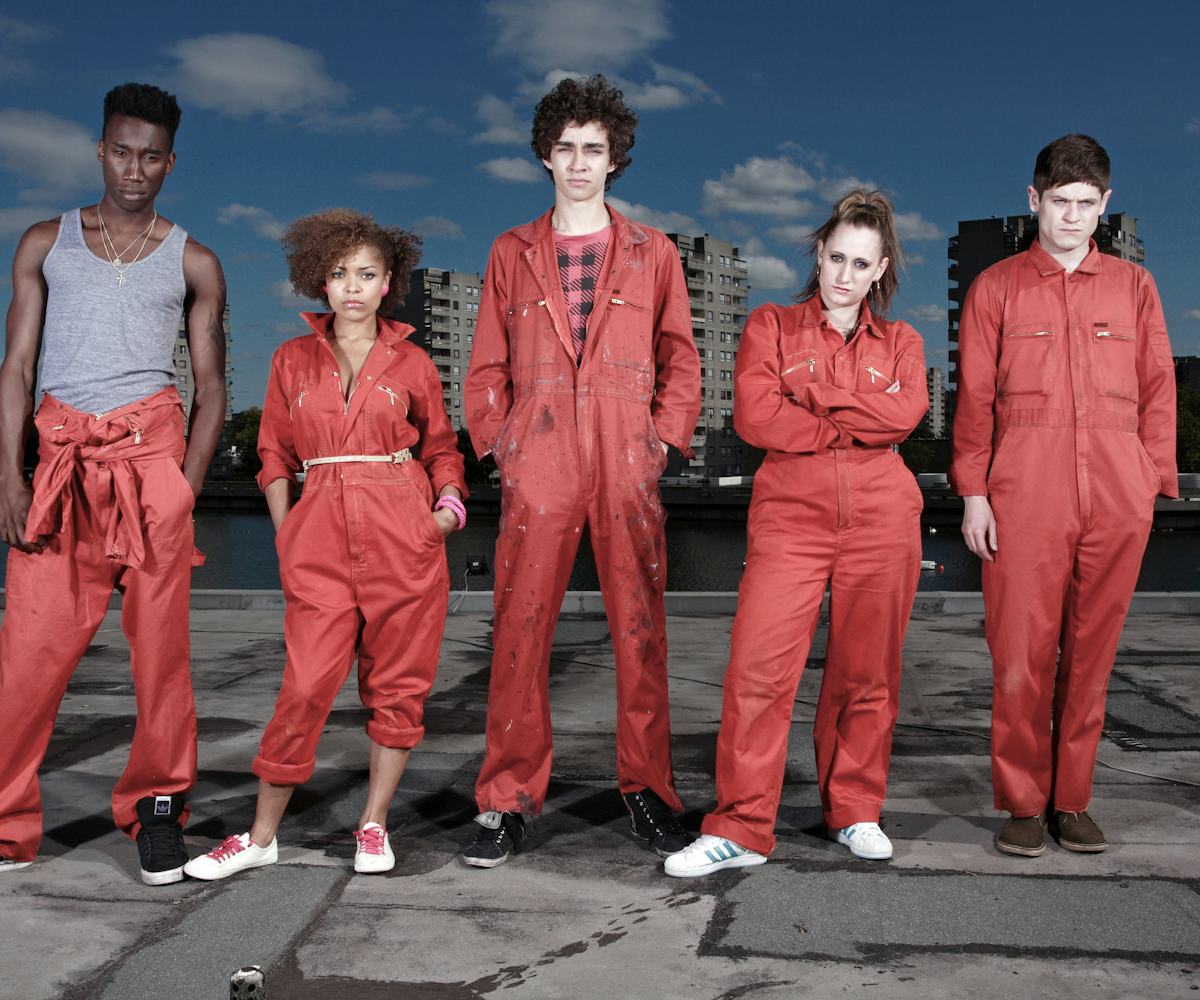 Photo courtesy of E4
Iconic U.K. Show 'Misfits' Is Getting An American Reboot
Like most good things on American television, the British did it first. We're talking House of Cards, Black Mirror, and The Office. The latest import is Misfits, E4 Network's teen drama about troubled youths who gain supernatural powers after an electrical storm.
Deadline reports that the channel formerly known as ABC Family, Freeform, has ordered a pilot inspired by the series. It will star Orphan Black's Allie MacDonald, Nurse Jackie's Jake Cannavale, Tre Hall, and Ashleigh LaThrop. 
Here's to hoping the reboot captures the superhero vibe the original had. Misfits always felt like the supernatural sibling to Skins, only with less partying and more combat. Fingers crossed it fares better than MTV's American reboot of Skins, too. Try as MTV might, the British just did the whole angsty teen debauchery better. Freeform, luckily, has a bevy of successful superhero shows under its belt. This pack of misfits will be right at home with the pretty little liars and shadowhunters.