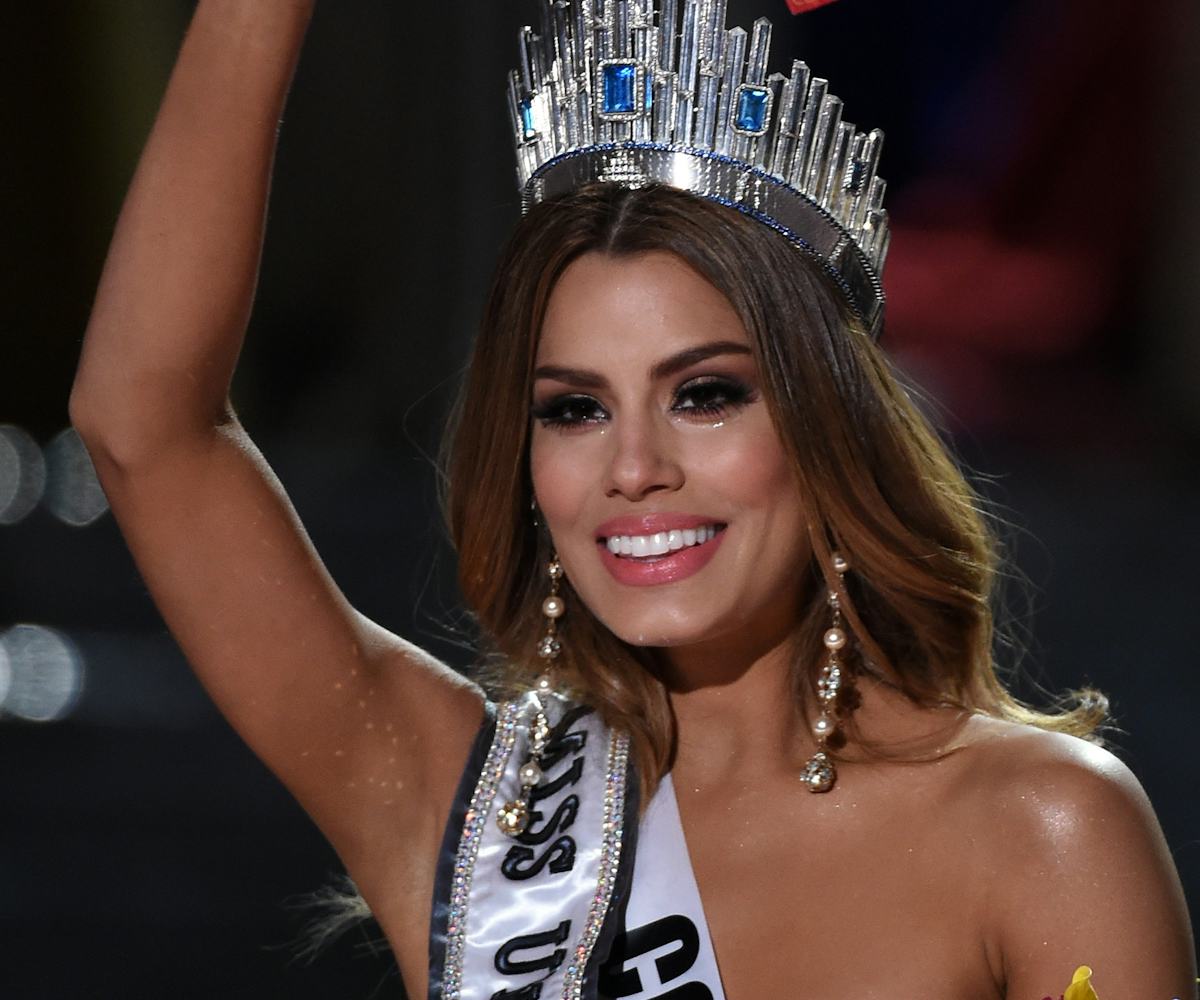 Photo by Ethan Miller / Getty Images
Miss Colombia Breaks Her Silence After Miss Universe Gaffe
"Your destiny is written for you. And my destiny was this."
When Steve Harvey crowned the wrong Miss Universe last Sunday, it was both cringeworthy and entertaining, a moment we were eager to share with friends. But for Miss Colombia Ariadna Gutierrez, who held the crown for a few minutes before it was handed to Miss Philippines, the moment was undoubtedly a painful one. Now, Gutierrez has broken her silence with a heartfelt Instagram message to her fans and to her country, calling what happened her "destiny." 
"Today because of that COLOMBIA and the LATIN COMMUNITY are being talked about in every corner of the world," she wrote. "I also want to congratulate the Philippines for their new Miss Universe."
Read the entire message below.
As for Steve Harvey, he'll probably get the chance to host Miss Universe again, despite his colossal error. First of all, he's signed on for a multi-year deal, and just yesterday the show's producer, Mark Shapiro, said as much on The Jim Rome Show. "I definitely want him back, and I would hate to see him not come back," he said. "He's going to want a shot to redeem himself."