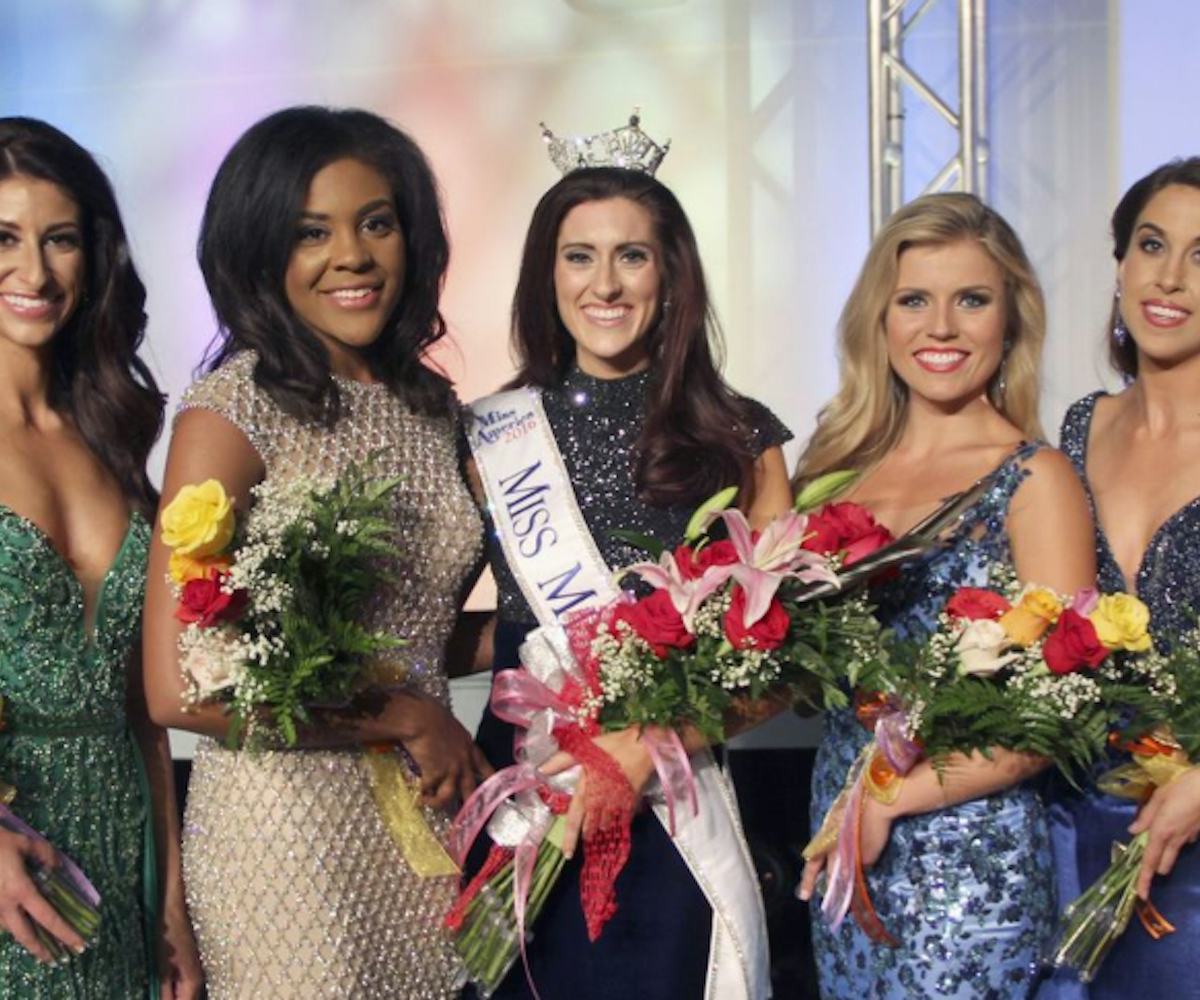 Photo by Brenda Fike/AP
Miss Missouri Is The First Openly Gay Woman To Compete For Miss America
Make way for Erin O'Flaherty
Beauty pageants have come a long way since Miss America was first introduced to the U.S. during the 1920s. Vanessa Williams was the first African-American to be crowned the title in 1983, and now we have our very first openly gay contestant.
Newly crowned Miss Missouri, Erin O'Flaherty, is on a mission to make history and break boundaries while doing so. Growing up in South Carolina, O'Flaherty didn't know how to come to terms with her sexuality. After entering beauty pageants, she finally came out as a lesbian when she was 18.
"Knowing I might be gay but also being very feminine was kind of confusing for me because I didn't fit into the stereotypical category I had in my head for a woman in the LGBT community," she told Cosmopolitan. "It took many years of struggle to figure out who I was." 
While we certainly expect O'Flaherty to address LGBT issues during her service as Miss Missouri, her main platform is suicide prevention. In an interview with The Alternative Press, she said that she hopes to "strike a really nice balance of staying true to the values of Miss Missouri and also being able to exercise my personal views."
This year's Miss America pageant takes place on September 11 in Atlantic City, New Jersey.