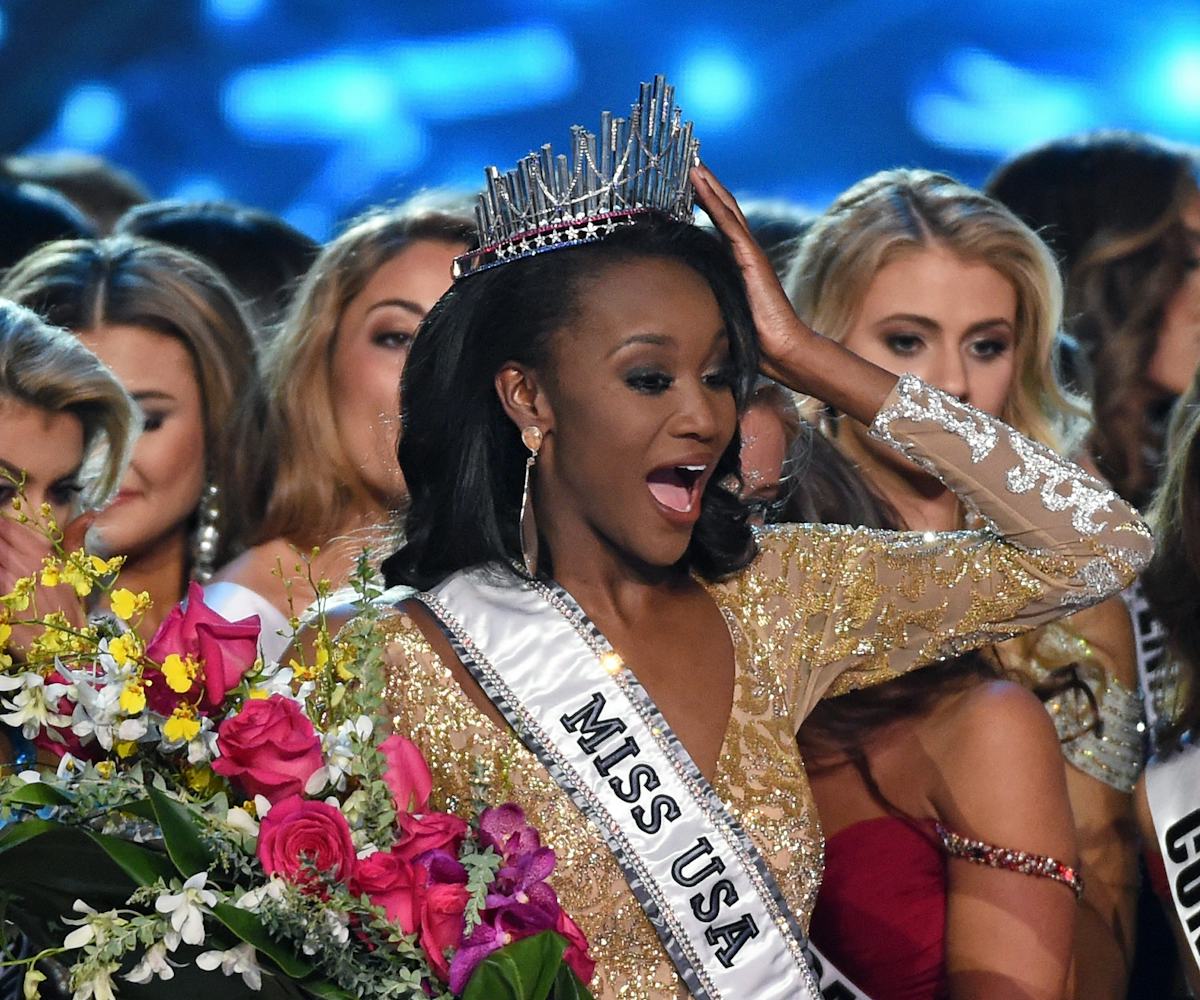 Photo by Ethan Miller / Getty Images
The New Miss USA Already Has A Pretty Cool Job
Deshauna Barber is in the army now
The winner of last night's Miss USA pageant is a next level patriot. Deshauna Barber, who was representing the nation's capital, works full time as an IT analyst and is an Army Reserve officer. The 26-year-old beat out Miss Hawaii to take the crown and will represent the U.S. in the Miss Universe pageant later this year.
In the final round, Barber used her military background to secure the win, after nailing a question from judge Joe Zee about women in the military. "The Pentagon recently made the decision to open up all combat jobs to women," he said. "Now some have questioned whether this has put political correctness over our military's ability to perform at the highest level. What are you thoughts?"
Without hesitating, Barber responded: "As a woman in the United States Army, I think it was an amazing job by our government to allow women to integrate into every branch of the military. We are just as tough as men. As a commander of my unit, I'm powerful, I am dedicated, and it is important that we recognize that gender does not limit us in the United States."
Guess what? She's right! According to Barber's official bio, she grew up in a military family and is currently a logistics commander for the 988th Quartermaster Detachment Unit, which is probably as important as it sounds. And according to CNN, Barber hopes to use her newfound platform to bring awareness to the myriad of health issues facing veterans when they return home. To that, we salute her.