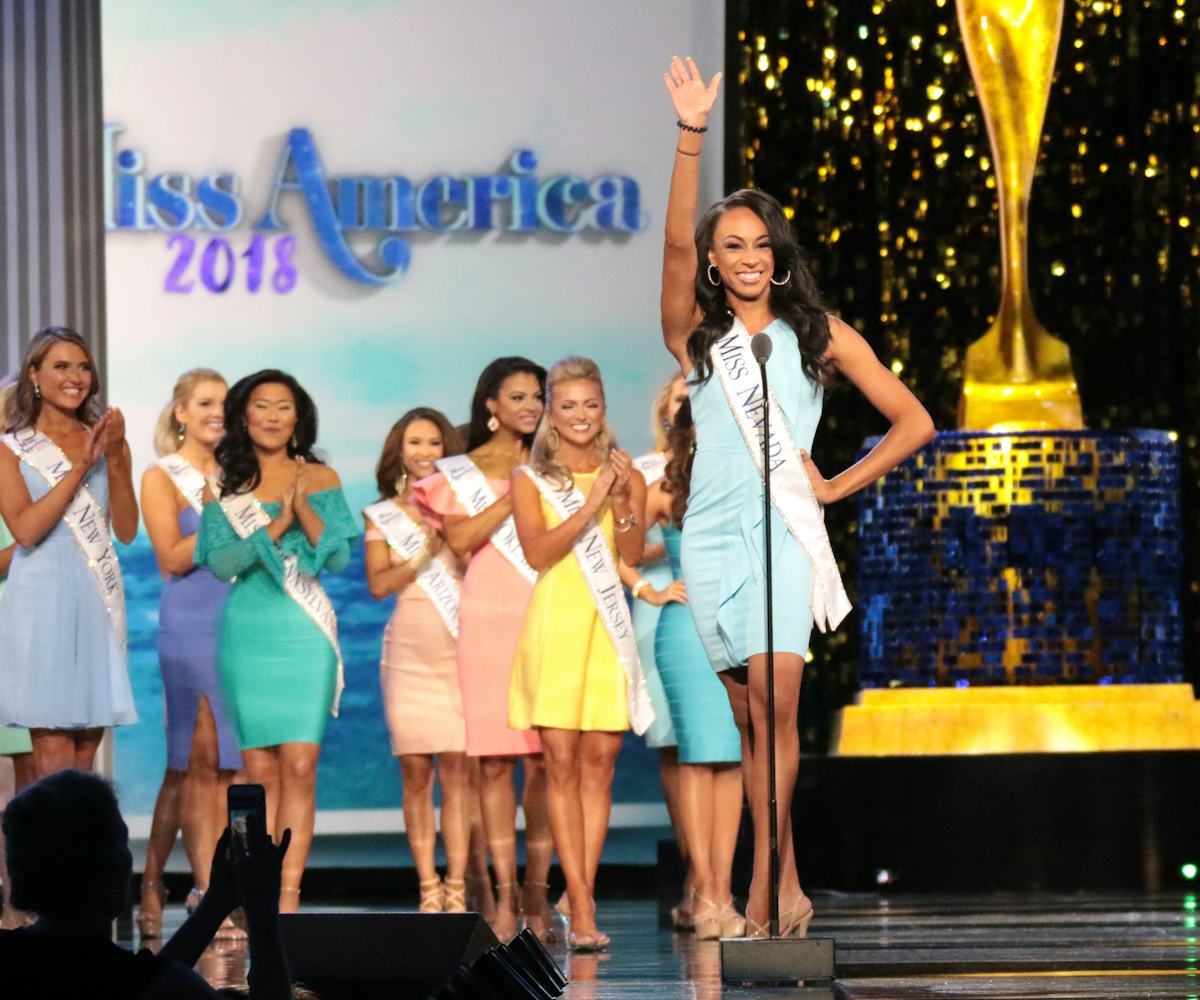 Photo by Donald Kravitz/Getty Images for Dick Clark Productions.
Miss America Is Getting Rid Of Its Swimsuit Portion
"We are moving it forward and evolving it in this cultural revolution"
In an attempt to attract women of "all shapes and sizes", the Miss America Organization announced today that it's banishing the swimsuit bit of the competition.
"We are not going to judge you on your outward appearance," Gretchen Carlson, the organization's chairwoman said on ABC's Good Morning America. "We want more women to know that they are welcome in this organization." In lieu of bikinis, there will be a "live interactive session with the judges" during which contestants can wear whatever they please. "It's going to be what comes out of their mouth that we're interested in when we talk about their social impact initiatives," Carlson explains.
By shifting focus away from looks and toward personality and intellect, Carlson hopes the event (which will now be considered a competition and not a pageant) will attract a more diverse group of contestants. "We are moving it forward and evolving it in this cultural revolution," she says.
Miss America contestants have been calling for the swimsuit portion to be scrapped since the '90s, according to The New York Times. While this development is a step in the right direction, if the organizers really want to incite change, maybe they should just stop parading women on a stage to be judged, and get rid of the competition altogether? Now that would be revolutionary.
The changes will be implemented in time for the next Miss America competition in September.