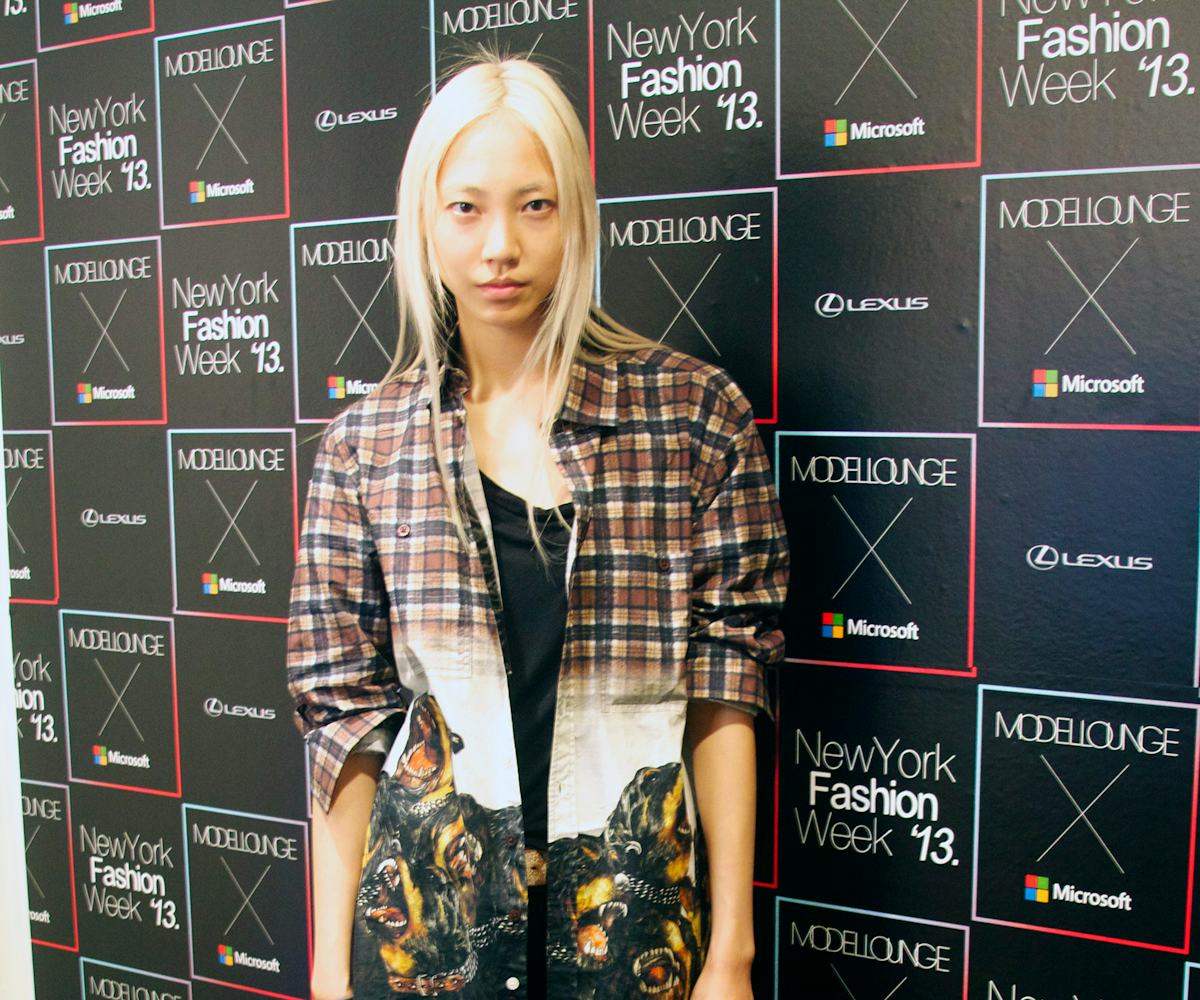 models inc.
peep our fashion week street style from inside the modellounge x microsoft.
We already gave you an inside peek into one model's closet (remember Cate Underwood's amazingly dreamy white dress? How could you forget it!? ), but now we're giving you an exclusive look at what the models of New York Fashion Week are wearing between shows and castings when they pop by the super-secret Modellounge X Microsoft. Yes, there's a secret model club in New York, and, yes, it is actually underground. (We did get to visit once despite our non-model status.)
We asked our friends at the Modellouge X Microsoft to snap the busy catwalkers as they strolled in, and what we found is that models' off-the-runway style is just as good (and more attainable) than their high fashion looks. Even if big name girls like Soo Joo Park rock Givenchy IRL, newcomers like Binx Walton and Kate Kondas opt for more fun casual outfits that would totally translate from their closets to yours. Check out all the snaps from inside the lounge and give your wardrobe a model-approved boost. Even if you're not six feet tall, you still deserve a pair of skinny leather leggings, that's our motto.
Antonia Wesseloh at Women paired her Toms kicks with faded jeans, a white T-shirt, and a cool knit sweater.
Elisabeth Erm at Wilhelmina kept cool in ballet flats, shorts, a T-shirt, and a jean jacket. Bonus: you can definitely copy this look with pieces you already own.
All black is Joanna Josefin at Ford's mantra.
We heart you too, Kate Kondas!
Balenciaga girl Laura Kampman knows the value of keeping it simple.
Next's Leona Binx Walton not only has the cutest haircut, but she also has the coolest T-shirt too.
Miu Miu muse Marina Nery is all about comfort in shorts, a T-shirt, and her un-done curly hair.
You can't beat Soo Joo Park in Givenchy menswear and Adidas kicks. You just can't.