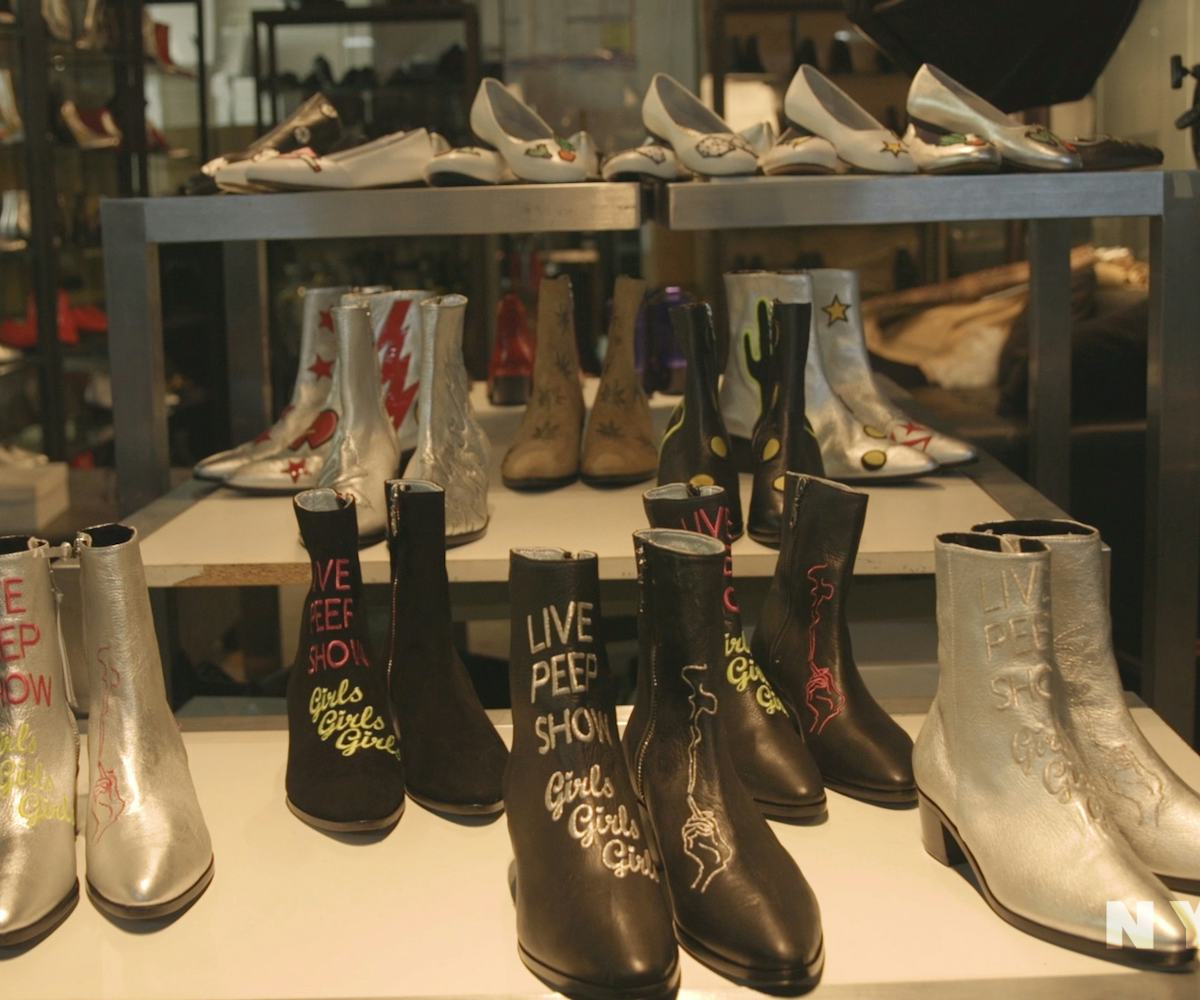 Modern Vice's Founder Leads Us On The Coolest Factory Tour Ever
Take a peek inside the cult shoe brand's studio
If you don't know Modern Vice by name, you'll certainly be able to spot their shoes from a mile away. It's no secret that the New York City-based brand boasts a plethora of stylishly colorful boots, booties, and flats—some of which, have appeared on the likes of Rita Ora, Bella Thorne, and Brandi Cyrus—but we recently found out that the brand is able to create and innovate new styles constantly because they work straight from their in-house factory. The brand's founder and designer, Jordan Adoni, recently caught up with us as he revealed just how the brand's factory conveniently keeps their team inspired.
"Because we're inside the factory, it's very easy for us to innovate," says Adoni. "We're always designing, we're always putting out new products. Some people get inspired and they paint or dance, you know, we make shoes."
Take a look inside the Modern Vice studio in the video below.
Credits:
Produced and Directed: Tina Vaden
Shot: Tina Vaden and Shruti Rya Ganguly
Edited: Lanee Bird
Featuring: Jordan Adoni
Music: "Style 4" - Niklas Ahlström