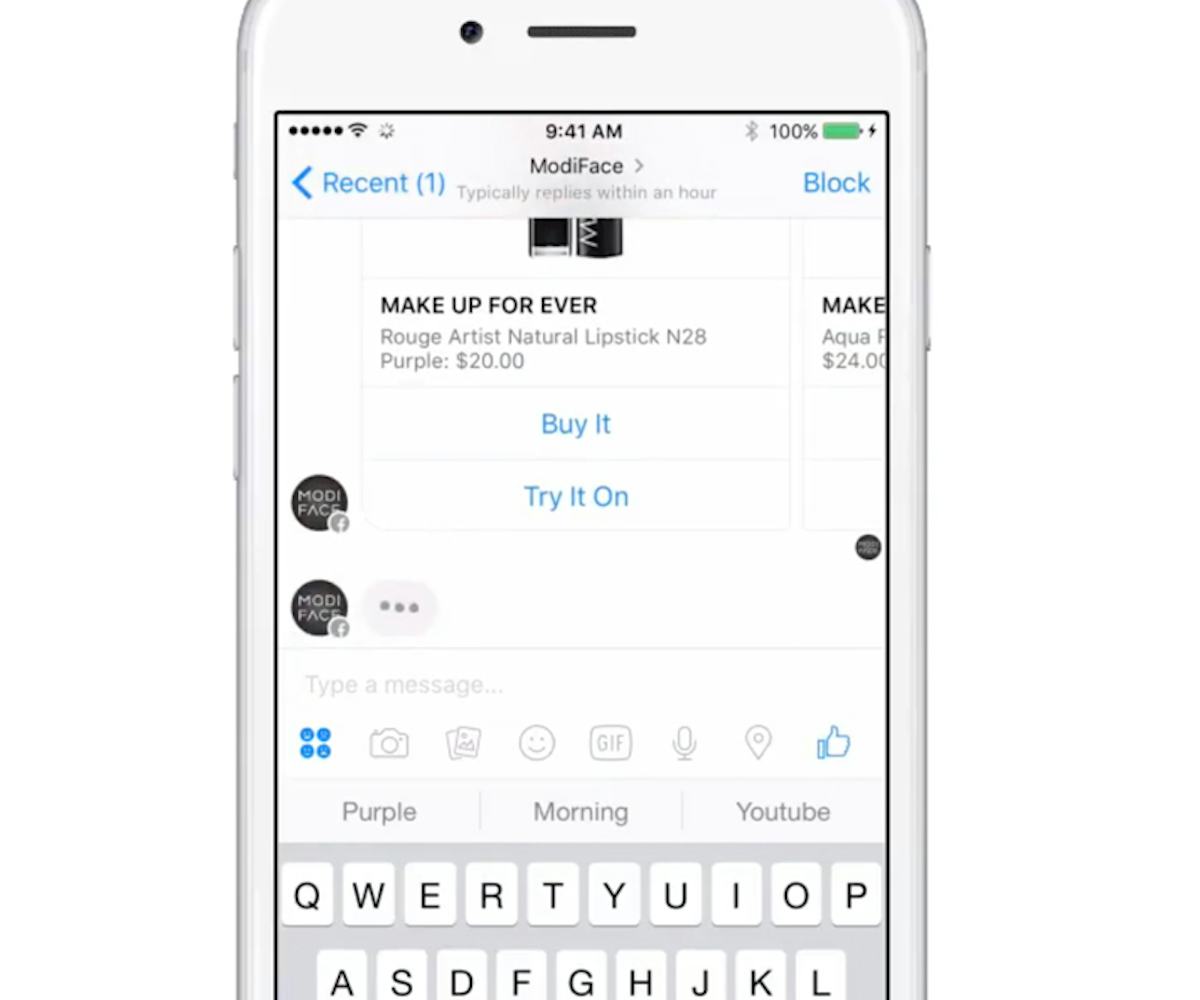 Photo via ModiFace
The New Beauty Bot For Facebook Messenger Is Here
Do you ever find yourself shopping for makeup online, debating what to purchase due to the uncertainty of what the product will actually look like on (because honestly, what the hell is a semi-matte sheer soft shimmer anyway?). Well, a new bot is here to change all of that. It mimics the experience of shopping at the beauty counter, only from the comfort of your own home (and minus the nasty germs). The best part about it? You don't even have to leave Facebook.
ModiFace, the leading provider of augmented reality technology for the beauty and medical industries, has just launched a new beauty bot solely for Facebook Messenger. Using advanced facial tracking and simulation technology, along with ModiFace's industry experience and understanding of cosmetics, the bot advises you on which beauty buys to get based on your shade preference and even shows you what the products will look like on. 
How it works: You simply message ModiFace on Facebook Messenger, tell it what you're looking for and what shade you need, and it'll send you some options. Find something that may interest you? All you have to do is send it your best selfie, and bam—the bot sends your photo right back to you, wearing the product you're considering buying. Check out a demonstration, below:
Into it? Click here for ModiFace's Facebook page, and send it a message to get started.