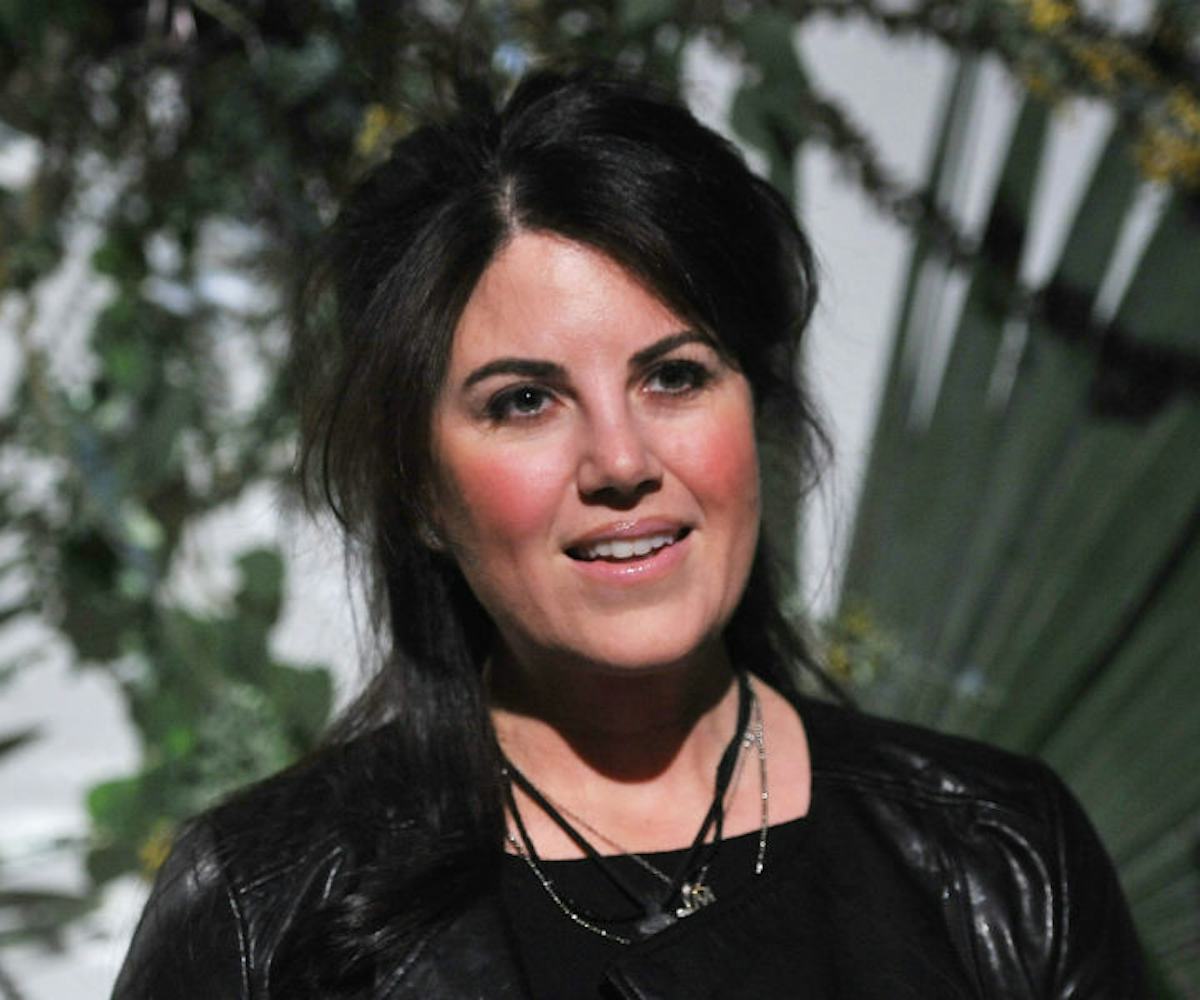 Photo by Fernando Leon/Getty Images.
The Monica Lewinsky 'American Crime Story' Isn't Happening
Ryan Murphy told Lewinsky: "Nobody should tell your story but you"
Last year, Ryan Murphy expressed interest in turning the Monica Lewinsky scandal into a season of American Crime Story. Given the success of The People vs. O.J. Simpson—the other notorious '90s celebrity-driven scandal—it seemed like an apt, if not timely, choice. Now, it seems, Murphy has had a change of heart.
According to The Hollywood Reporter, Murphy scraped the Lewinsky idea, much to the relief of Lewinsky herself. The producer ran into her at a Hollywood party and told her, "Nobody should tell your story but you, and it's kind of gross if they do." He also told Lewinsky, if she wanted to produce it with him, he'd be all for it, "but you should be the producer and you should make all the goddamn money."
Instead, Murphy and his team are focusing their attention on a new ACS season centered around Hurricane Katrina, which is already in the works. Murphy is also busy casting for the eighth season of American Horror Story (he reveals that he's "throwing in Joan Collins" and might add Anjelica Huston, too) and finalizing the next installment of Feud.
As if that wasn't enough, Murphy also inked a recent deal with Netflix. For the streaming service, he's thinking about doing a variety special with Barbra Streisand and Lady Gaga, a project with Janet Mock, and a "health and wellness version" of Chef's Table. "The word 'more' is my favorite word," he tells The Hollywood Reporter. "Multitasking" is probably a close second.