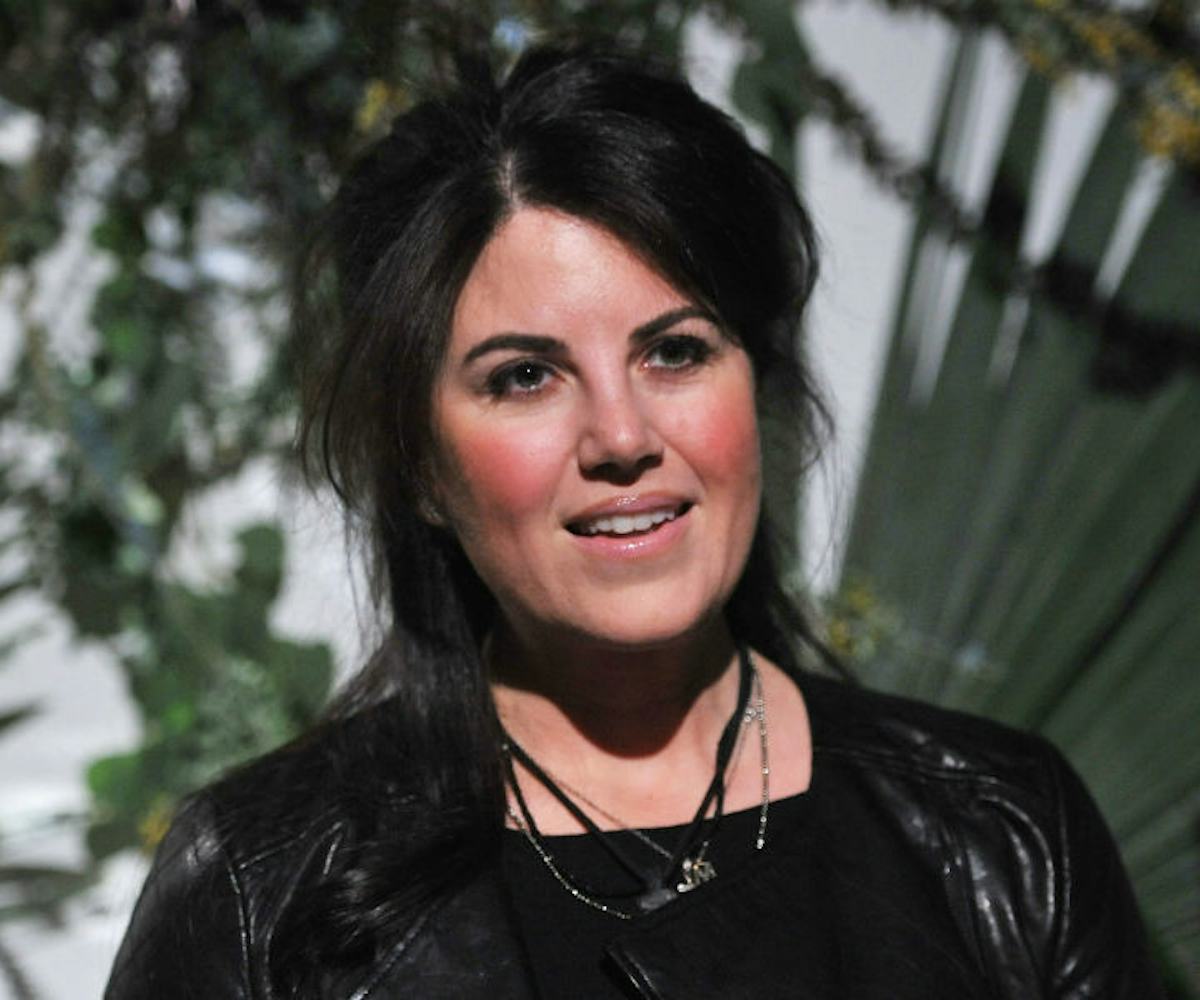 Photo by Fernando Leon/Getty Images.
Monica Lewinsky Was Disinvited To An Event After Bill Clinton RSVP'd
'Town & Country' has since apologized
Monica Lewinsky has a message for the world: Don't invite her to an event, then later rescind the invitation after Bill Clinton RSVPs.
The activist took to Twitter last night to express her frustrations with what's apparently a common happening. She writes: "Dear world: please don't invite me to an event (esp one about social change) and—then after i've accepted—uninvite me because bill clinton then decided to attend/was invited. it's 2018. emily post would def not approve." 
She followed that up with another message to the then-unnamed offender: "Please don't try to ameliorate the situation by insulting me with an offer of an article in your mag." After doing some sleuthing, Huffington Post uncovered that Lewinsky was referring to Town & Country's 2018 Philanthropy Summit that took place yesterday. Clinton kicked off the event and introduced gun control activist and shooting survivor Emma González. A spokesman told Huffington Post that Clinton did now know Lewinsky was disinvited, while Lewinsky declined to comment further. 
Following the event, Town & Country tweeted out an apology, writing, "We apologize to Ms. Lewinsky and regret the way the situation was handled."
While we'd like to believe things are different now than they were 20 years ago when the Clinton-Lewinsky scandal happened—especially with movements like #MeToo and Time's Up in full force—this is proof of the work that still needs to be done.