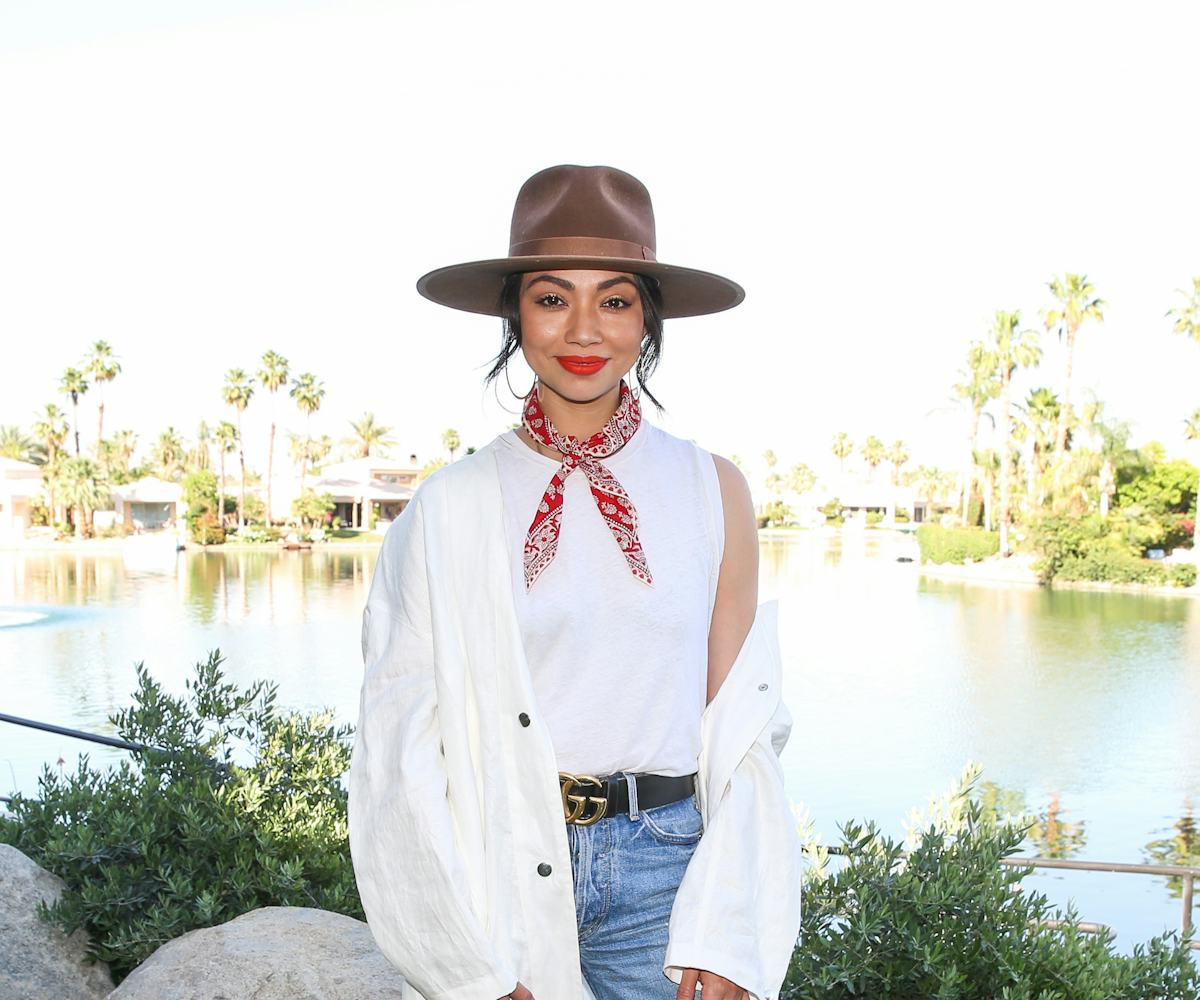 The One Thing You Should Never Wear To A Festival
According to celebrity stylist Monica Rose
It's been nearly a year since we last spoke with Monica Rose, and we're still struggling to keep up with the stylist. And it seems like she might be having a hard time, too. "I had to update my website a while ago, and I was so overwhelmed with the amount of work I did," she told a group of editors this weekend at the Reebok Classics crib, where we celebrated the dual-gender sneaker and the brand's intersection of fashion, music, and fitness. "I'm just going, going, going that I don't always have time to appreciate certain things or to pat myself on the back and be like, 'Wow you did great, that was amazing.'" Of course, when it comes to what Rose has been accomplishing, "amazing" would be an understatement.
Rose is the sartorial genius behind the airport outfits, festival getups, Oscar red carpet looks, you name it, for celebrity all-stars like Chrissy Teigen, Khloe Kardashian, Kendall Jenner, Gigi Hadid, Kaia Gerber, and many, many more. She's got her hands full, and she knows it.
When we encounter Rose during Coachella, she's wearing a white duster, simple white muscle shirt, Gucci belt (that she admits is a little "played out"), light-colored distressed jeans, Reebok Classic sneakers (which she describes as the ultimate festival sneaker), a brown suede hat, and a delicate scarf tied around her neck. She describes her style as effortless—a little bit masculine, a little bit feminine. She stresses that each of her clients has her own distinct style and preference, which is evident, but her outfit is one that would feel at home on Gigi or Kendall or Kaia; it's the very California laid-back cool girl approach that Rose has become known for. 
Because, 'tis the season, we talked with Rose about her thoughts on all things festival style, what she thinks about flower crowns, and about that one time she put Chanel Iman in a summer-appropriate outfit during the dead of New York winter. Read all about it, below.
What's your approach when you first start styling someone for a red carpet versus a festival?
I really love to do it all. I love to do a red carpet, but it's so predictable. You know it's going to be a dress, perfect tailoring, perfect accessories. Whereas I think a festival or street style is a little different because you have to really tap into your client on not looking overstyled and balancing their look; I think it's about personal style. And I think what's great is that they're so involved in their looks. They'll send me inspiration, so I'll say, "Okay, good, this is what I'm thinking, too." So we sort of bounce back ideas. For me, it's more fun. I love working with my clients one on one, to create their whole look. It's definitely being able to tap into whatever they're into at the moment and bringing it to life. 
Last year we saw a lot of chokers and double buns, what do you predict is going to be the biggest festival trend this year?
It's really hard to predict anything because I feel like there are so many people now who are doing so much. I worked with Chanel [Iman] recently for Coachella, and she was all about her braids, so I got inspired by her look and wanted to make her look like a little '90s rock star, almost as if she was dating Lenny Kravitz. So I think it's so cool that everyone's trying different hair colors; it's not necessarily about just the clothes anymore, it's more about the look. And I think that's what's so important.
Is there one thing that you should never wear to a festival?
Heels. It's definitely a good time to bring out those boots, cowboy boots, etc. My clients will say, "I don't know where I'll ever wear these," and I'm like, "Coachella. Keep them for Coachella." So I think you definitely can't wear heels, certain dresses. Just be comfortable and cool. Bring out your cool bags or backpacks and hats.
There are a lot of people wearing similar items at these types of festivals, how can you make sure you stand out? 
I think that's just about being true to yourself and what works for you. And I think that a lot of people want to be so over-the-top, and it's fun, too. It's like, why not if you really feel that and that's what you want to do? But I think what's key, is being true to yourself, having fun, and creating fun looks. You will never see me wearing a flower crown or whatnot, but the girls who do wear that commit to their look.
If you had to choose between a temperature-appropriate outfit, because it is hot out here, and a cute outfit for a client, which takes priority?
Oh, cute outfit [laughs]. I've had girls in New York in zero-degree weather wearing crop tops and jackets off the shoulder. And they will fucking own it. There's a picture of Chanel, she was at Sports Illustrated last year, and she was wearing this high-waisted skirt with a slit and cage boots, and there was this crop top that went over. She had a jacket, but as soon as she walked outside, you could see the pain on her face. As soon as she saw the camera, though, she changed to being fierce. 
The next step for stylists can be starting their own line, have you ever thought about going down that route?
Yeah, absolutely. I think that's going back to me just going, going, going with so many projects and work that sometimes it's hard to think because I'm always helping other people with their lines. I've been approached, but I think I just want to do it the right way, and I want to make sure that it's going to be something different. But, yes, eventually. I think about that all the time.