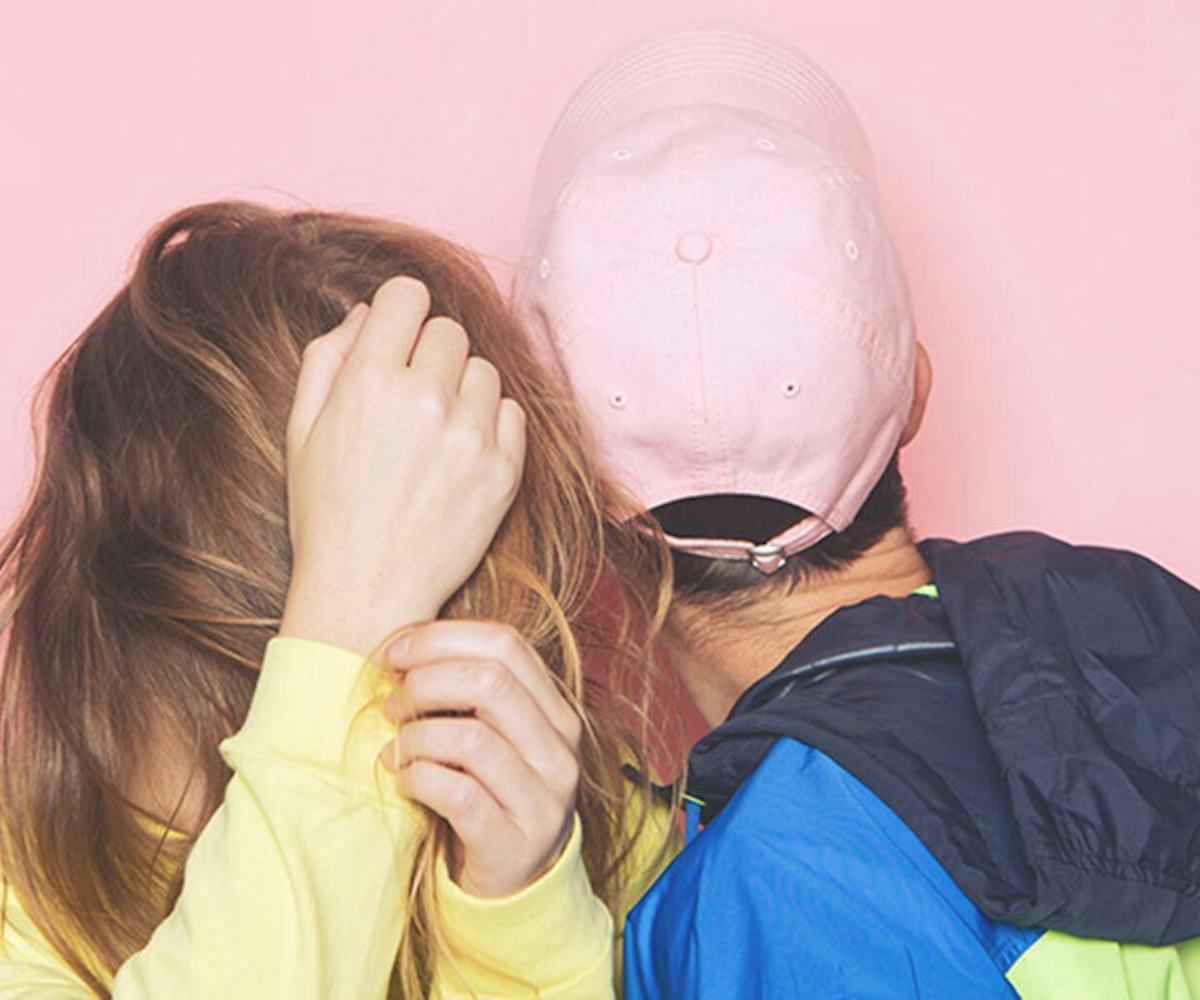 Photo by Jasmine Safaeian
Get Your Daily Dose Of Electropop With More Giraffes' "Basement"
The new sound of falling in love
The voice is a marvel of an instrument. The way singers and musicians can manipulate it to sound otherworldly is mystifying. Recently, the electronic pop world has been privy to pitched-up vocals that sound more like blips and bleeps than actual human tones. But when done well, the effect can be chilling.
In the case of L.A. newcomers More Giraffes (Mark Hadley and Keeley Bumford), the vocal manipulation merely amplifies "Basement," their debut song's, playfulness. Synths need not apply when layers of voice engineering work in concert to create a sound that sounds like youthful revelry. "The song," the duo tells us, "is about the beauty of being loved even when you're a belligerent hot mess heading straight for a shame spiral."
"Basement" is lifted from More Giraffes forthcoming EP, one that promises schoolyard stomps, prismatic vibes, and, yes, more expert usage of technology. More Giraffes may be new to the scene, but they've got the sound of seasoned all-stars. Check it out for yourself, below.