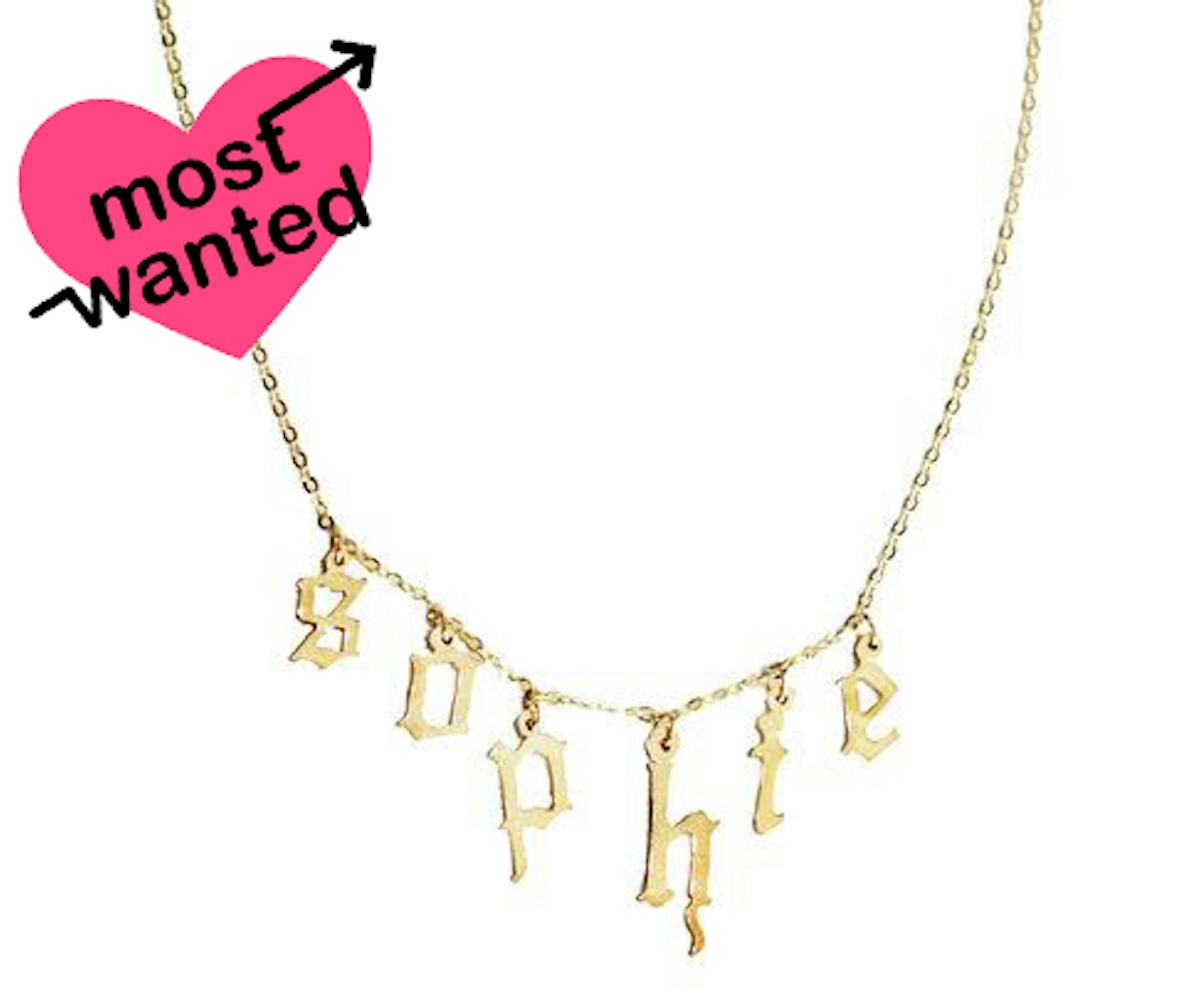 Most Wanted: The M Jewelers Gothic Choker
Nostalgia is a trend that won't disappear anytime soon. The '90s were great, but what we really love is when a classic decade staple gets a modern update.
Remember those nameplate necklaces? Think of this gothic choker as the 2017, witchy version of them.
The M Jewelers and designer Danielle Guizio have teamed up to collaborate on this necklace—an adorable chain piece with lettering that looks like it was pulled right out of an old-fashioned spell book. 
The best part? You can choose from one of three colors—gold, silver, or rose gold—and you can add your own letters to the piece. 
Whether you customize this necklace with your name or a magical incantation, the ability to add that personal touch makes it feel like an awesome vintage heirloom passed down from say, your version of the aunts from Sabrina the Teenage Witch. 
The M Jewelers Gothic Choker, $180, available at The M Jewelers.