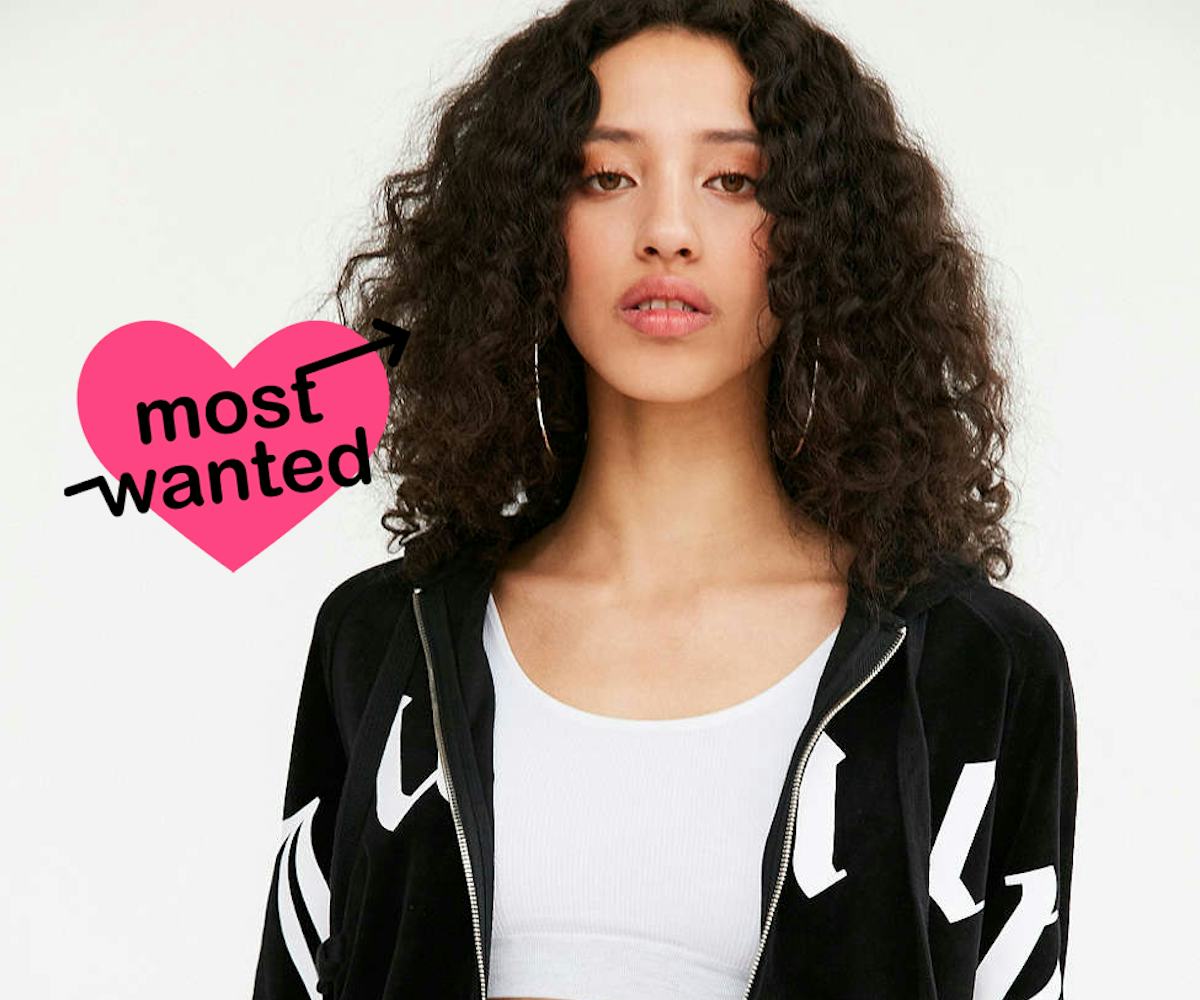 Most Wanted: UO X Juicy Couture Zip-Up
In the early '00s, there was perhaps nothing cooler than a Juicy Couture velour tracksuit. Worn by the likes of LiLo, Paris Hilton, and Vanessa Hudgens, the Juicy Couture tracksuit wasn't just an outfit, but rather a true snapshot of what fashion world was like at that moment.
Hearts in the early aughts skipped beats a few years ago when the brand announced it would be closing retail locations, and then sped up this past summer when Juicy announced the return of the tracksuit. Now, they've taken it to the next level. 
This season, Urban Outfitters is selling an exclusive collection of Juicy sweatshirts and sweatpants. The 2017 version of the original Juicy zip-up has adopted a more modern silhouette: Say hello to wide-cut long sleeves, a new cropped length, and a new graphic text across the front, all pushing brand identity past the letter "J" zipper detail that let you know it was Juicy (and not a Limited Too knockoff).  
The campaign's model is also none other than Tinashe—a girl you already know we love—who gives the look a whole new life. If you're nostalgic for middle school, you know, without the bad parts, now's the perfect time to vibe on the good memories, like fashionable ways to be comfortable.  
UO X Juicy Couture Zip-Up, $129, available at Urban Outfitters.