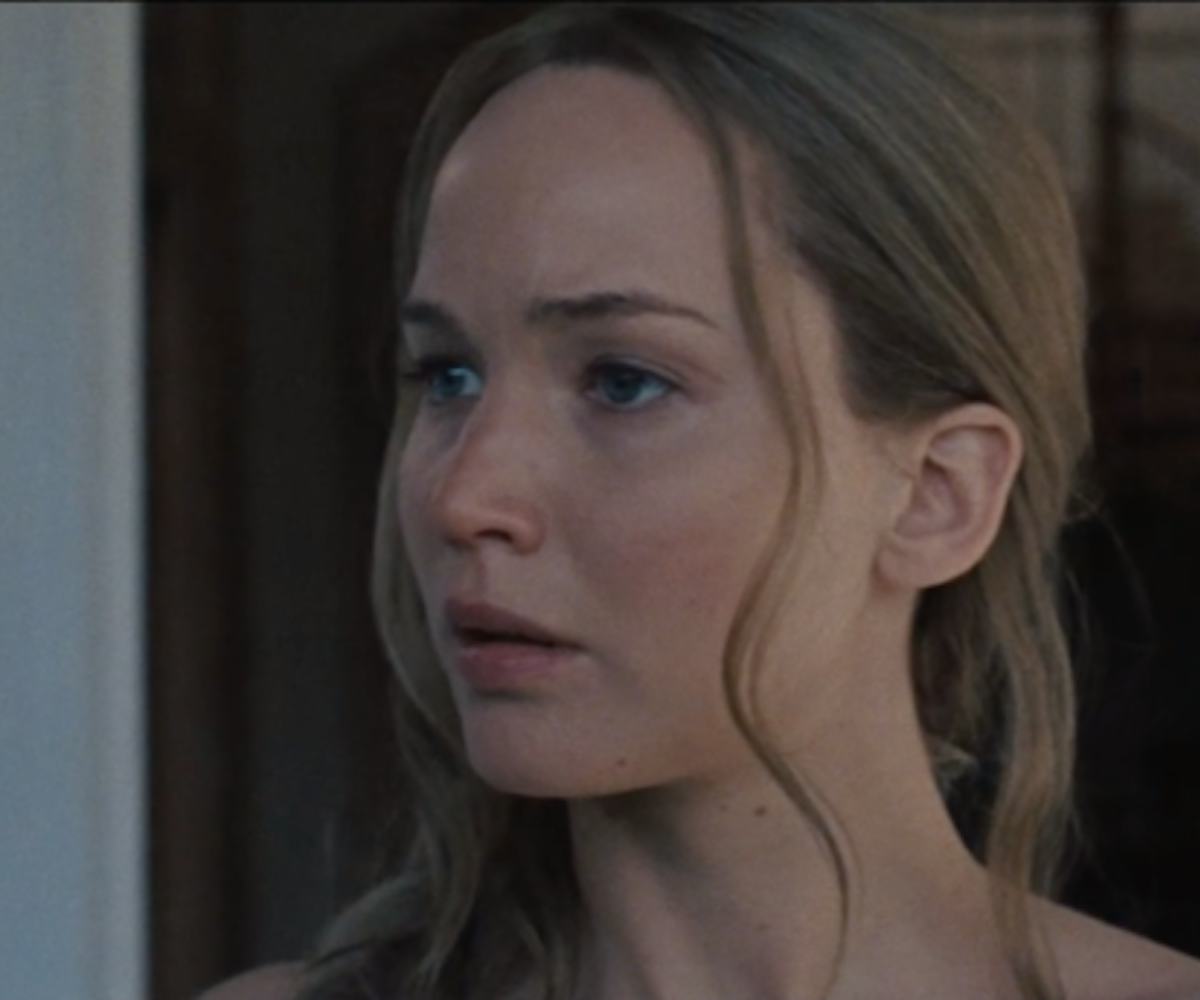 Image via Twitter/@MotherMovie
Jennifer Lawrence Is Us In The Disturbing New 'Mother!' Trailer
Confused and utterly terrified
The full trailer for Jennifer Lawrence's new mysterious movie mother! has finally been released, and it will haunt you. In the clip, Lawrence is married to Javier Bardem's character, and the two are remodeling their home in the country. "We spend all our time here, I want to make a paradise," Lawrence says in the trailer, before all hell breaks loose.
Things begin to change slowly at first. Lawrence finds a spot of blood on the carpet. Ed Harris and Michelle Pfeiffer casually show up on the doorstep of the couple's peaceful oasis. And then, the walls start bleeding and hordes of creepy people begin filling the house. Everyone seems to be in on the secret except for Lawrence. "God help you," Pfeiffer can be heard saying before Lawrence screams and the screen goes black.
This film looks as dark and psychologically twisted as director Darren Aronofsky's other works, which include Black Swan  and Requiem for a Dream. All we really know about the plot is that it "centers on a couple whose relationship is tested when uninvited guests arrive at their home, disrupting their tranquil existence." Rest assured, their tranquil existence is very much disrupted in this new trailer. 
Unfortunately, we'll have to wait until September 15 to figure out who the "mother" is. Until then, check out the trailer below.