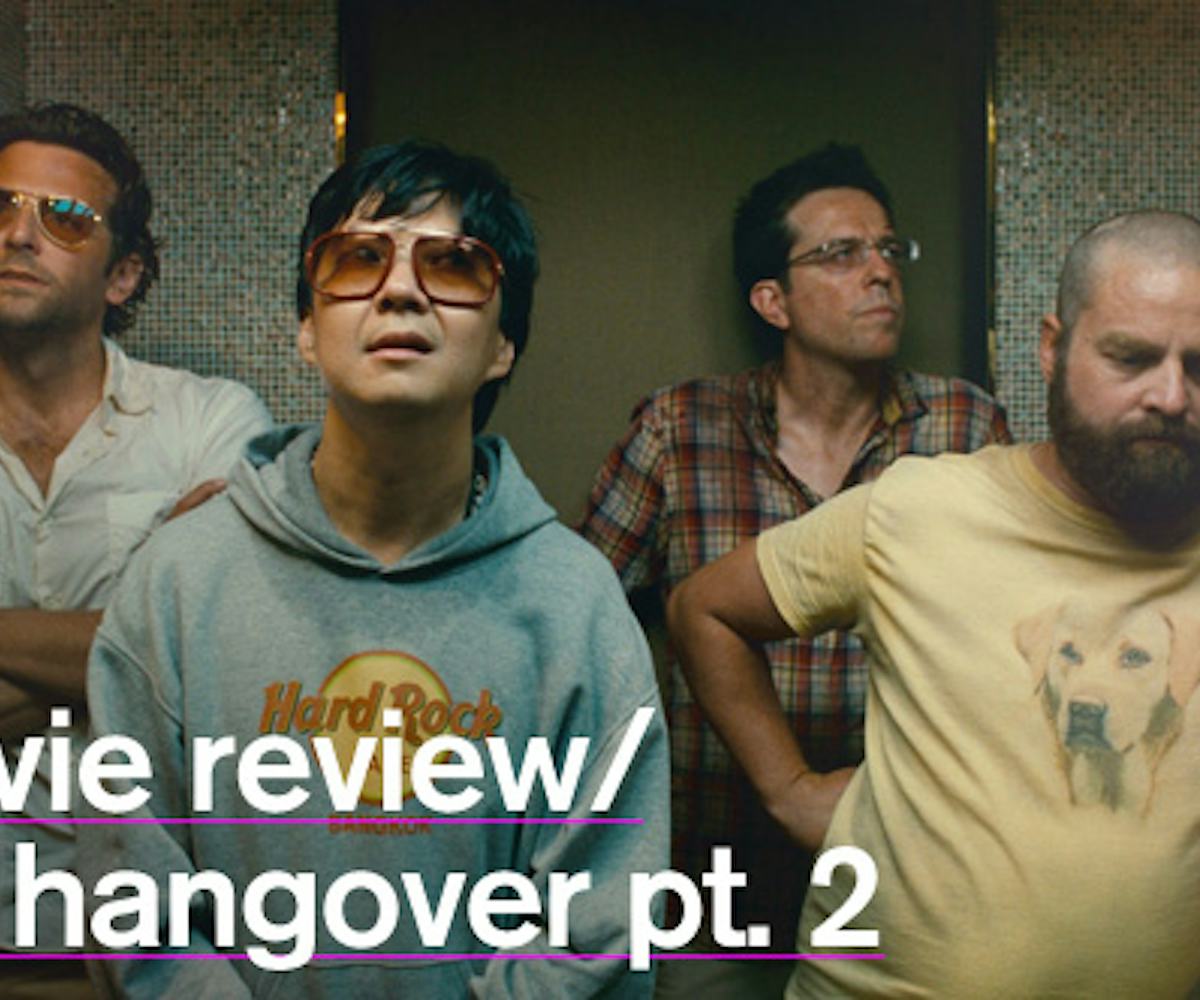 movie review: the hangover part ii
same ridiculousness, different country.
The Hangover franchise is based entirely on crazy partying, fuzzy nights, and those "what happened?!" moments the morning after. So it's a little bit surprising that The Hangover Part II was strangely similar to the first film- meaning they didn't black out their Las Vegas adventure entirely. Or maybe the Wolf Pack just didn't learn their lesson the first time around.
Either way, we follow friends Stu (Ed Helms), Phil (Bradley Cooper), Alan (Zach Galifianakis), and Doug (Justin Bartha) to Thailand, where Stu's planning to marry Lauren (Jamie Chung). And despite Stu's hesitation, the guys convince him to have a small bachelor party anyway, this time letting Lauren's teenage little brother Teddy join in on the fun.
The next thing we know, the boys wake up in Bangkok with no idea what happened last night and Teddy gone. Just like the first film, we travel with The Wolf Pack and a few new friends- this time there's a monkey instead of a baby- in order to put the puzzle pieces of last night back together. And instead of knocking out all his teeth, Stu has to deal with another drunken mistake- a Mike Tyson face tattoo that definitely won't come off by his wedding day.
But while the first was creative and original, the second film seemed like it was trying too hard. The jokes just weren't as funny, the plot was predictable, and even with revisits from old characters like Mr. Chow, the storyline doesn't quite hold up.
Still, as long as you know what you're getting into, the movie is a good time overall. And considering the writers left the ending open for a third movie, we have a feeling the party's not over yet....
The Hangover Part II is in theaters now.