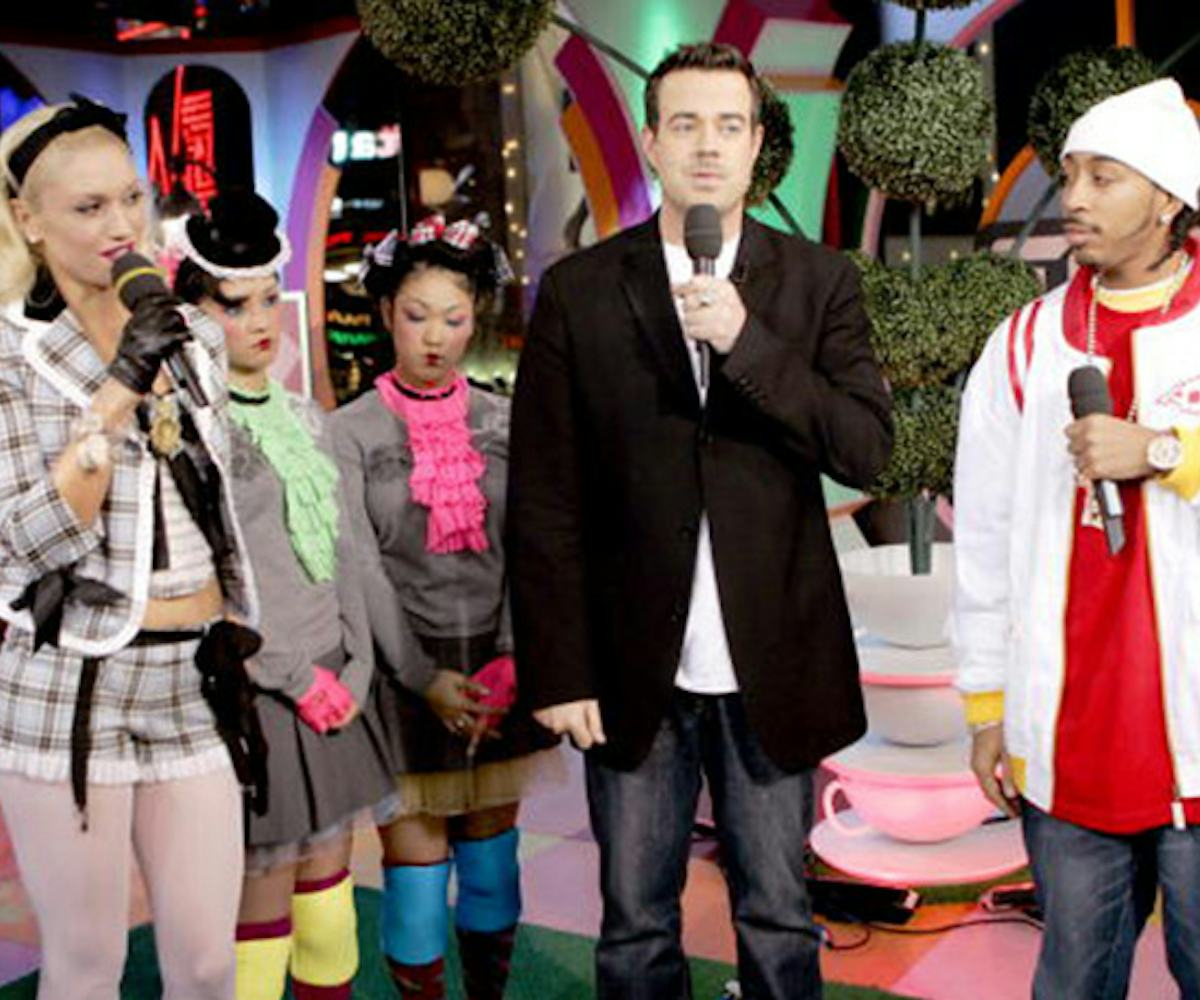 Photo by KMazur/WireImage
MTV's 'TRL' Reboot Wants Donald Trump As A Guest
TRL is coming back, and while you might expect to see Carson Daly or Mariah Carey handing out ice cream in an air-brushed "Loverboy" T-shirt and gold lamé shorts, you could see Donald Trump instead. The showrunner for the reboot, Albert Lewitinn, recently told The Fader that they would "welcome" Trump as a guest on the show. "He's the president of the United States," Lewitinn said. 
"MTV is a youth culture brand," he explained, "and we need to be the youth culture show that fits right into it." When asked if the show will be politically conscious, like the 2017 VMAs—the award ceremony notably got rid of gendered awards and had a speech from Heather Heyer's mom among other moments—Lewitinn said, "The idea of woke is about culture and what's happening right now and that's the intent of the show, to be on the pulse. I know everyone says that but MTV has always been on the forefront of that kind of thing, TRL was always on the forefront."
He even implied that they might have similar "woke" stunts planned. "Nothing I can tell you about," Lewitinn said. Then, The Fader's Myles Tanzer pressed him about working with musicians who are known abusers, like XXXTentacion, who was charged with "battery of a pregnant woman, domestic battery by strangulation, false imprisonment, and witness-tampering," according to Pitchfork. 
"We want to be on what pop culture wants," Lewitinn said. "When it comes to something like that, it's something that we would have to look into. It's a tough question to ask, I can't answer that question until something like that happens." He wouldn't say whether or not XXXTentacion would perform with Noah Cyrus during the premiere episode on Tuesday. The two recently released a song together. 
Tanzer then asked Lewitinn if he'd want Trump to watch the show since he is "an avid TV watcher," and if they'd have him on. "I would love both," Lewitinn said. "He's welcome to hashtag us and @ TRL. He's the president of the United States. Of course we would welcome him on. He's the president of the United States."
This move hasn't worked out well for other TV broadcasts. Jimmy Fallon faced backlash when he had Trump on The Tonight Show during the 2016 election, and the 2017 Emmys were criticized for having former press secretary Sean Spicer appear on stage. And, according to a report by NBC, Trump has a 64 percent disapproval rating among millennials. So, not sure how having him on the show is appealing to "youth culture."