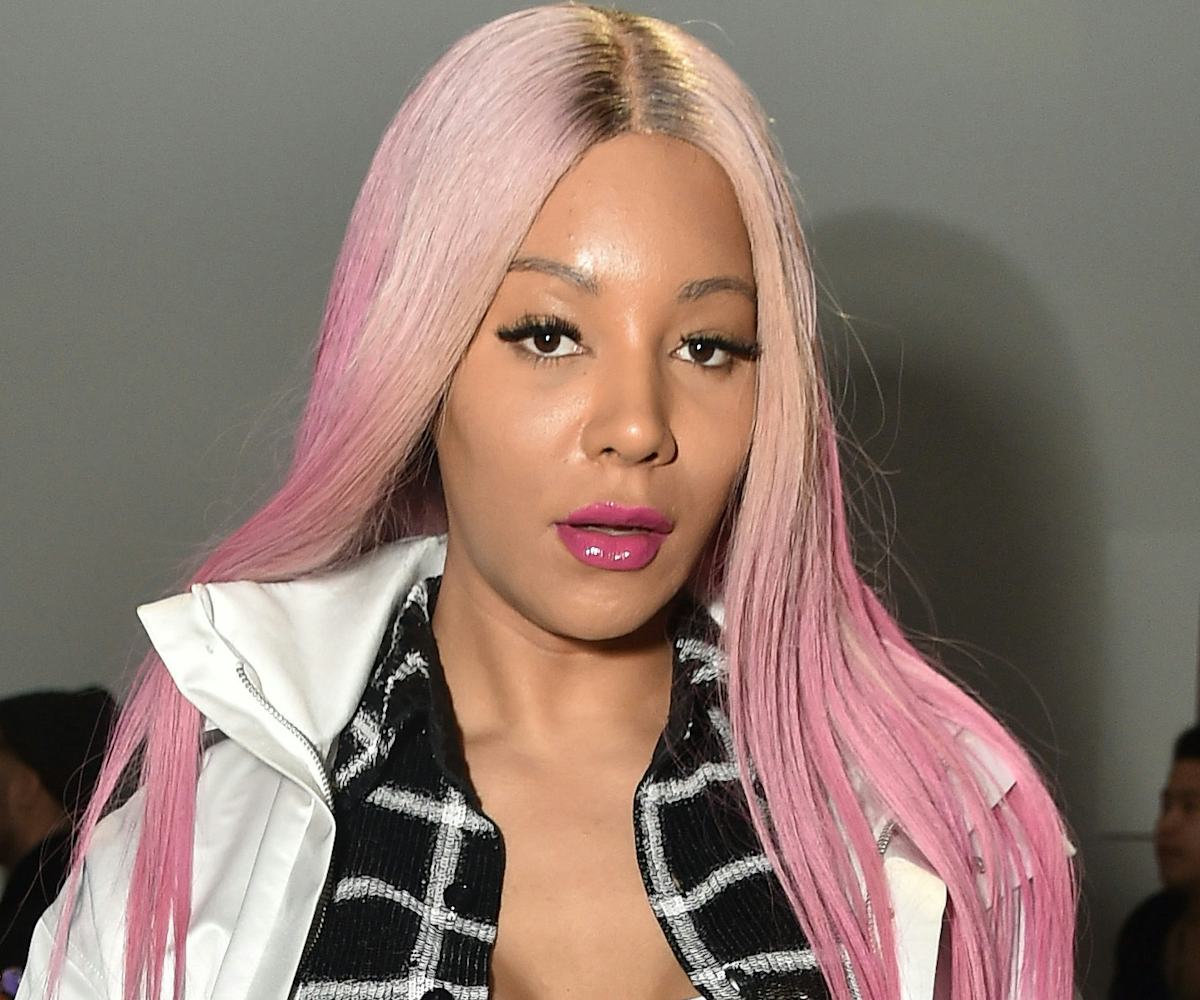 Photo By Theo Wargo/Getty Images For New York Fashion Week: The Shows.
Munroe Bergdorf Has An Important Message For Stylists
"It's not my job to feel bad about my body"
Munroe Bergdorf has an important message for stylists everywhere.
The model and activist—who is currently in New York City for NYFW—took to her Twitter last night to call out stylists who "act visibility [sic] frustrated when a model doesn't fit the clothes they've pulled for a shoot."
"It's your job to find clothes that fit my body shape," she wrote. "It's not my job to feel bad that I don't fit samples. It's not my job to feel bad about my body."
And judging by the number of retweets and responses, it (unfortunately) looks like she's not alone. 
"This is the realest," the Metropolitan Museum of Art's Kimberly Drew tweeted. "I have had some awful experiences with stylists that really want me to be a size 6, get upset when I'm not and then expect the rest of the shoot to go well." Writer Alison Roman echoed these sentiments, sharing that she also "recently experienced this."
"After they told me they were excited to shoot 'real people' the largest size avail was a 4," she responded to Drew. "After the 5th outfit didn't fit I burst into tears & asked why they didn't pull clothes for the people they cast." Talk about disheartening. Let's hope we can do better in fashion weeks to come.