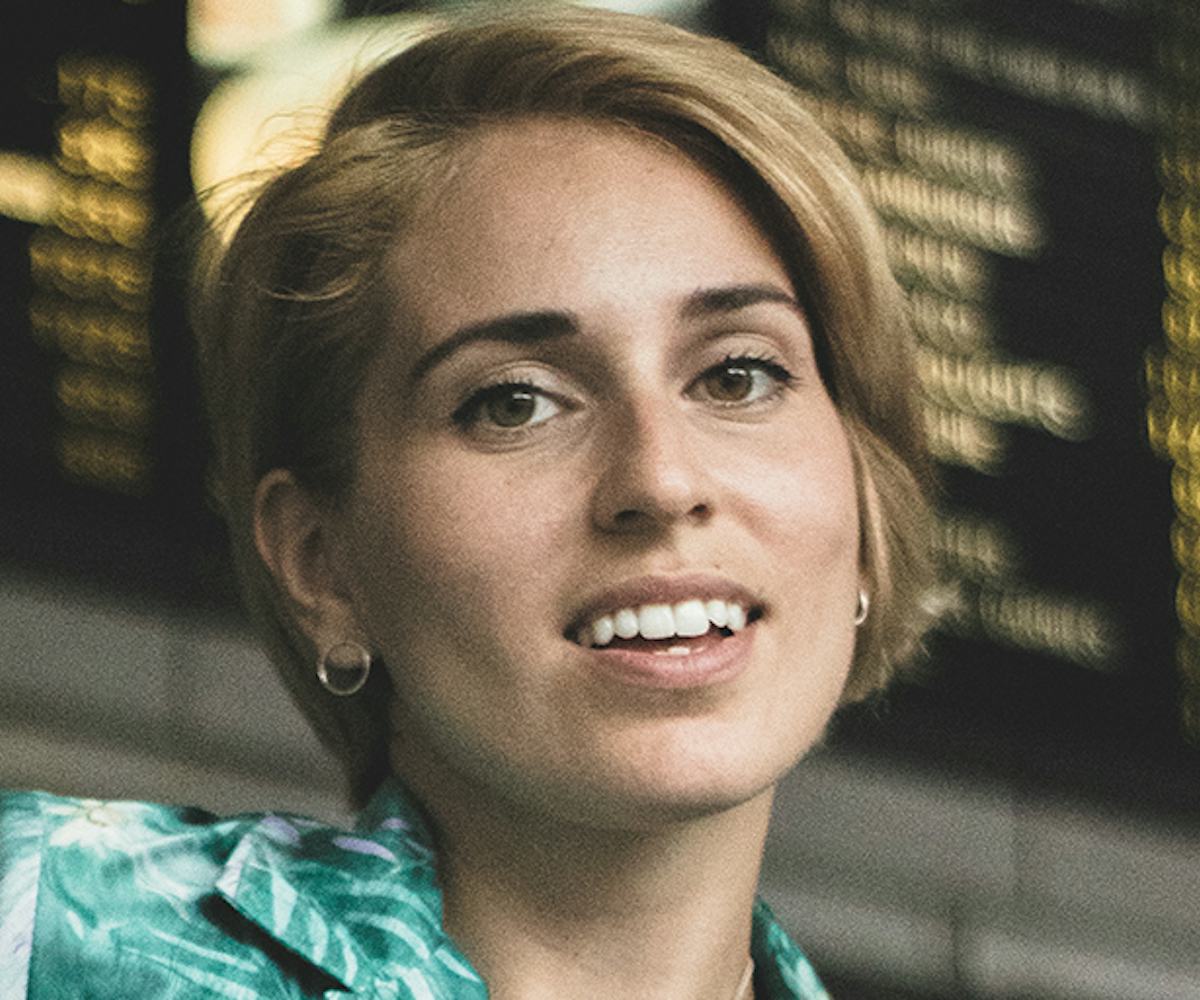 Photo by Samuel Pearson
If Munya's Gone Tomorrow, It's Because Of Aliens
Get ready for the singer's first track in English
If you aren't already obsessed with Quebecois singer MUNYA, you're about to be. MUNYA, aka Josie Boivin, is gearing up to release her Delmano EP on October 5, named after the Brooklyn bar Hotel Delmano (it's also the name of her lead single). Today, Boivin reveals the second track off the EP, "If I'm Gone Tomorrow (It's Because of Aliens)." Traditionally, the singer only writes and performs in French, but this track marks her first release completely in English. 
Don't think you know what the track will be just because of its title—it's ethereal and kinda spacey, sure, but it's not necessarily a ballad on extraterrestrial conspiracy theories. "When I was a kid, I really loved the movie Independence Day," Boivin tells us. "One night years later, I was home alone, and I kept hearing really weird loud noises, not like a truck driving by but a truck crashing into a building over and over. It freaked me out so bad I called my boyfriend and told him that if I'm gone tomorrow it's because of aliens... he wouldn't stop laughing at me. I was so mad he wouldn't take me seriously. I didn't sleep that night and, instead, wrote this breakup song." 
You might need a few listens through to realize that Boivin was dumping someone, because her lofty falsetto had me daydreaming of something sweet even though she was actively breaking someone's heart. 
Stream "If I'm Gone Tomorrow (It's Because of Aliens)," below.