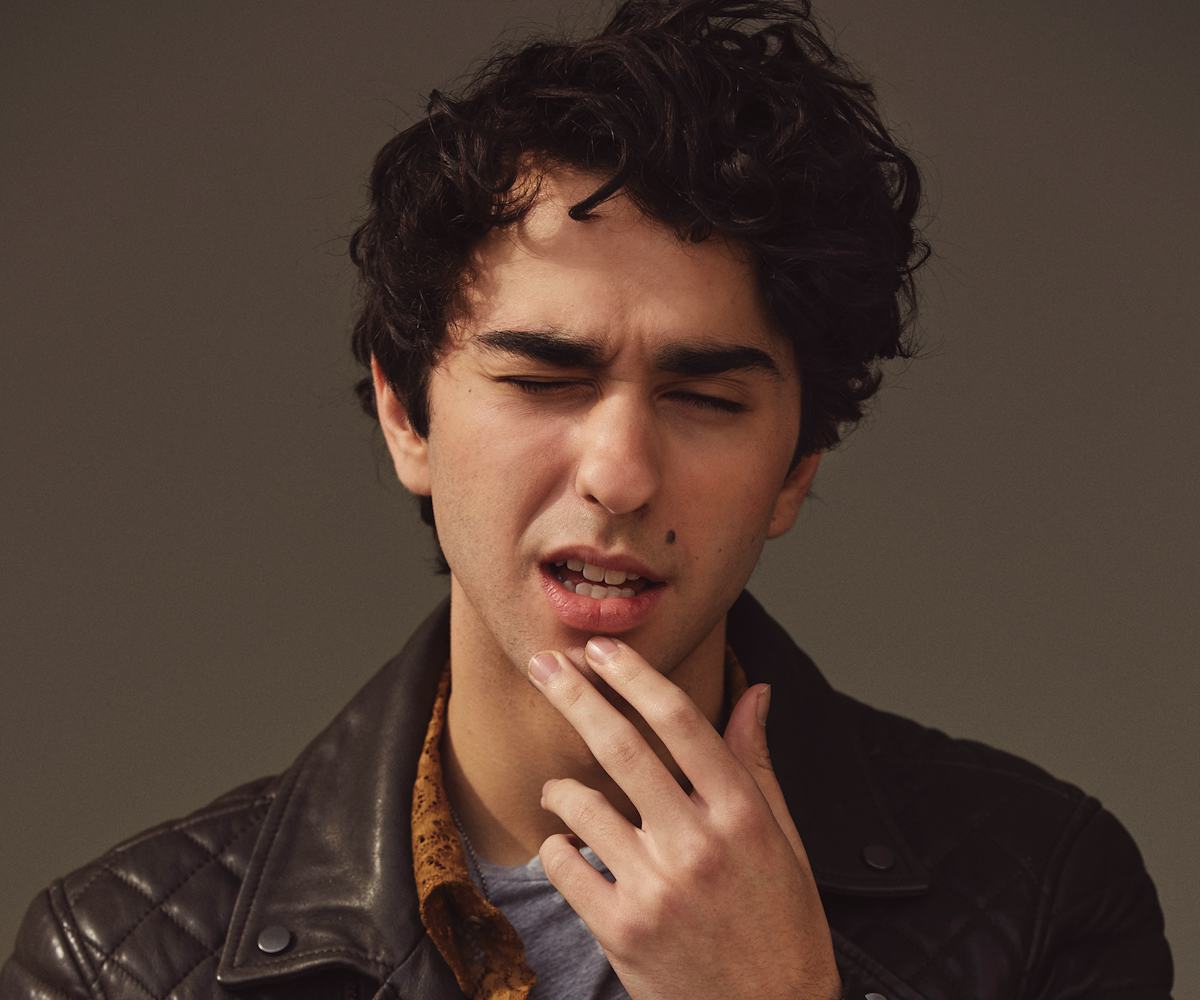 Photographed by Emman Montalvan.
Alex Wolff Is Acting Up
A dangerous liaison with the rising actor
The following feature appears in the March 2016 issue of NYLON.
Alex Wolff is so nice that he would rather risk an allergic reaction to an avocado on his steak sandwich than send it back—making this the riskiest interview he's ever done. After deciding to throw caution to the wind and just scrape off the offending add-on at French Roast in New York City's West Village, Wolff and I come up with a signal (flailing arms!) if in fact he goes into anaphylactic shock.
But the (possibly life-threatening) sandwich is not all this guy with the unruly curls has ordered. Add to that a croissant, a cup of tea, and a bagel with cream cheese and lox. "All the weight goes to my hair or my ego, not my body," he jokes about his thin build, currently covered in a gray thermal and jeans.
Wolff explains that even though his first 2016 release is this month's family dramedy My Big Fat Greek Wedding 2 (where he plays the love interest for Nia Vardalos's on-screen teenage daughter), he's become a voracious eater mainly because he's been working out six days a week to shoot shirtless scenes in the coming-of-age dramedy Dude opposite Pretty Little Liars star Lucy Hale.
Between taking huge bites of food (always politely wiping his mouth with a napkin before he utters a word), Wolff discusses his very daunting big-screen sex scene with Hale, his first ever. "I had to basically take off all of my clothes—on the very first day of filming," he says. "I said to everyone, 'Hey guys, nice to meet you. You're all about to see a lot of me, and thank you for that.'"
Read the rest of the feature after the jump.